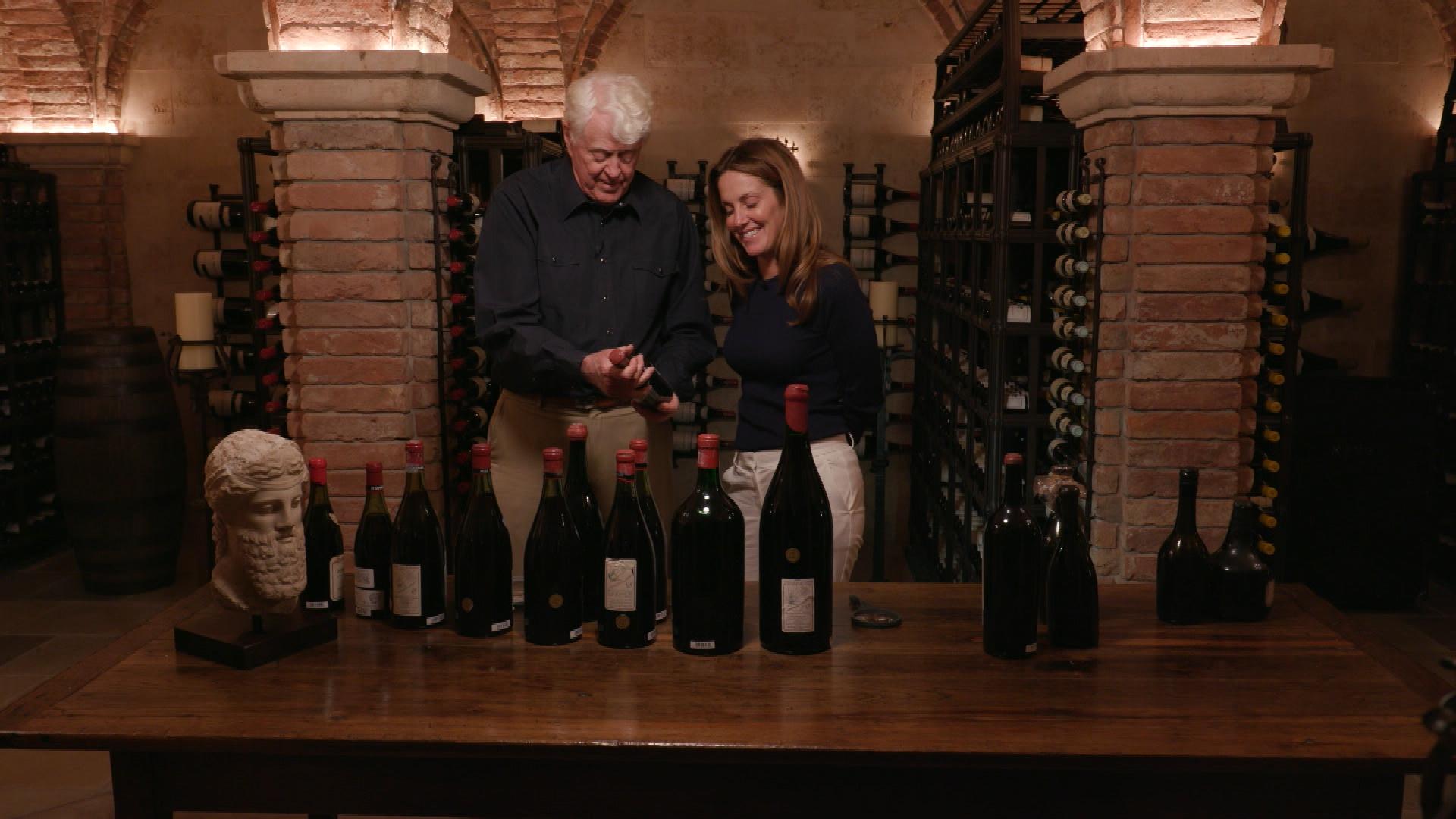 Billionaire spends $35M to investigate $400K wine fraud
Con artists who foist fake wine on vulnerable collectors willing to pay huge sums for it have been a little nervous since Bill Koch got swindled. The billionaire member of the famous Koch family says he spent $35 million to find those responsible for the four bottles of wine supposedly owned by Thomas Jefferson that cost him $400,000. Koch tells a tale of vintage vengeance on the next edition of 60 Minutes, Sunday, Oct. 22 at 7:30 p.m. ET and 7 p.m. PT.
Koch found out the Jefferson bottles were fake when he had his private investigator check their provenance to prepare them for an exhibit. He then checked his entire collection and found he had purchased 400 other fakes over his collecting career.
He says the fakes proliferate because individuals along their chain of possession have a vested interest in not authenticating them. "There is a code of silence in this business," Koch tells Alfonsi. "Because obviously, the faker doesn't want anybody to know that he's making fake wine. The auction house doesn't want to know that, and then, the collector himself generally doesn't want to know it. Or if he finds out, he wants to find a secret way to dump it and get his money back," says Koch.
"And that's why, you see, I was very unique in being the one who said 'I'm going to stand up for it. I'm going to shine a bright light on these fakers.'"
He put his investigator to work. First he traced the Jefferson bottles to a man in Germany who had claimed to discover them. He later won a judgment against him for $1 million. He may never see that.
Then he traced most of the other fakes to a Los Angeles conman who filled the bottles and affixed expensive labels to them. That man was convicted of fraud.
He sued the auction house that sold one of the Jefferson bottles, but was rebuffed because of the statute of limitations. But thanks to his efforts, it's now easier to sue auction houses.
Koch was on a mission, he says, and the cost was no matter. "I spent over $35 million doing all that. I was a dog…on a bone.," he laughs." I wasn't going to give up."
Alfonsi interviews Koch at his 45,000 sq.-ft. mansion in Palm Beach, Florida, where in addition to his vast wine collection, he keeps hundreds of millions of dollars' worth of art.
Thanks for reading CBS NEWS.
Create your free account or log in
for more features.