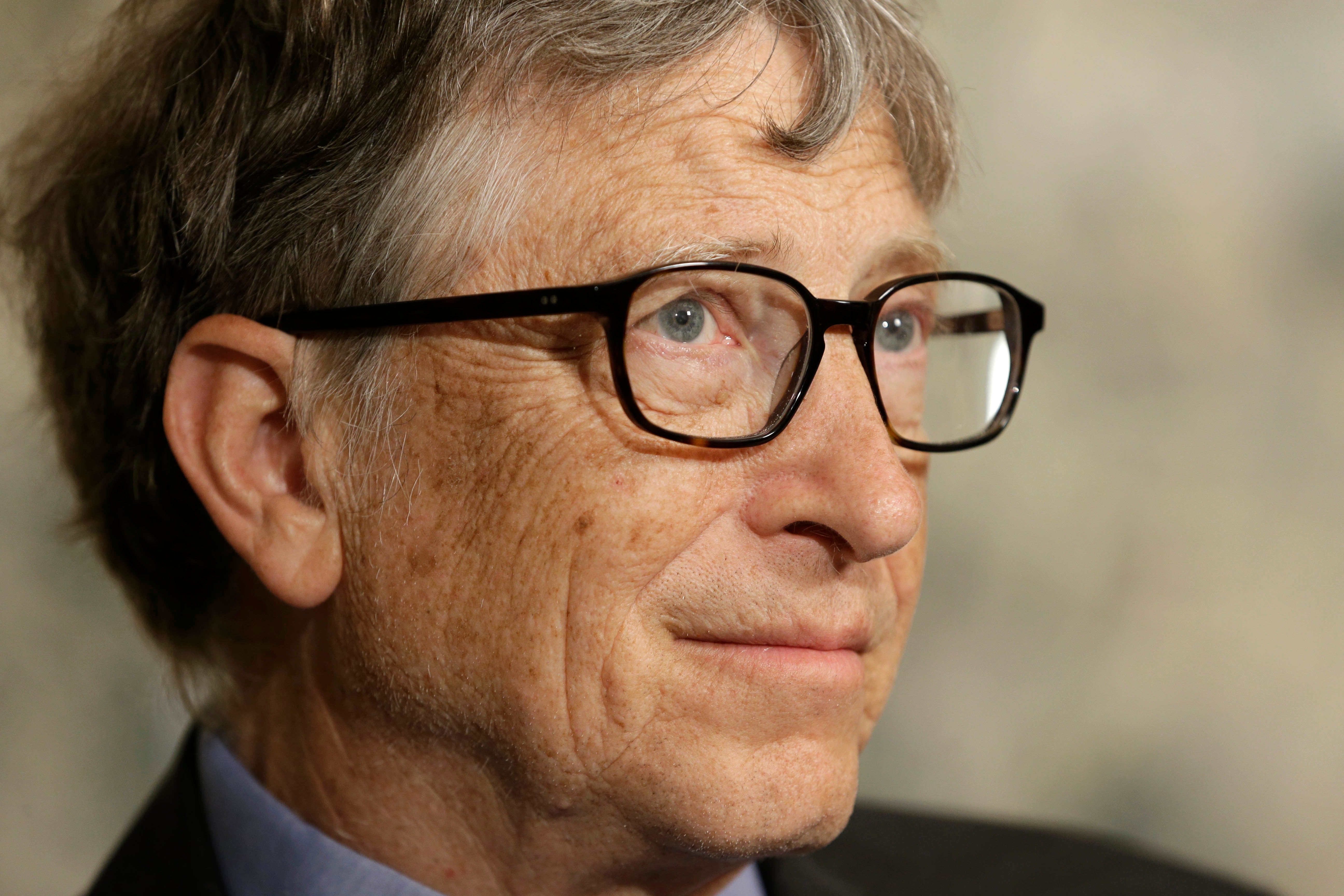 Bill Gates sides with feds in iPhone hack battle
Bill Gates has weighed in on the white hot dispute between Apple and the Justice Department over whether Apple should comply with a federal magistrate's order to help government investigators hack into an iPhone that belonged to one of the San Bernardino shooters.
And the Microsoft founder took a decidedly different stand than most other Silicon Valley executives have.
Apple CEO Tim Cook is vigorously fighting the order, which added to the ongoing national debate over personal user privacy versus ensuring national security.
Apple says complying with the order would establish the possibility of a "backdoor" that could be used by third parties to access an unlimited number of devices in the future.
The FBI asserts this is less an issue of securing private data on a phone and more one of making sure all crucial intelligence on the mass shooting is collected.
The December 2 massacre left 14 people dead and 22 others wounded.
In an interview with the Financial Times, Gates took the position of the government, denying the case would set a precedent. "This is a specific case where the government is asking for access to information. They are not asking for some general thing, they are asking for a particular case," the newspaper quotes Gates as saying.
"It is no different than [the question of] should anybody ever have been able to tell the phone company to get information, should anybody be able to get at bank records," Gates continued. "Let's say the bank had tied a ribbon round the disk drive and said 'don't make me cut this ribbon because you'll make me cut it many times."'
Gates also told the Financial Times that, as the newspaper put it, there are "benefits to the government being able to enforce taxation, stop crime and investigate terror threats, but said there must be rules on when the information can be accessed."
He told "CBS This Morning" co-host Charlie Rose on Rose's show on PBS he thinks Apple is only "forcing a complete judicial process" -- perhaps all the way to the Supreme Court -- and he doesn't think Apple is saying it would defy the government in the end.
"I think they're saying, 'Hey, as a society, we think this discussion of safeguards is important.' I don't disagree with that," he remarked to Rose.
Gates spoke to the Financial Times at the launch of the annual letter from his charity, the Bill and Melinda Gates Foundation.
In a letter to Apple customers posted on the company's website last week, Cook said, "Opposing this order is not something we take lightly. We feel we must speak up in the face of what we see as an overreach by the U.S. government."
But FBI Director James Comey insists the case is "quite narrow," writing in a blog post Sunday night that, "We don't want to break anyone's encryption or set a master key loose on the land."
Thanks for reading CBS NEWS.
Create your free account or log in
for more features.