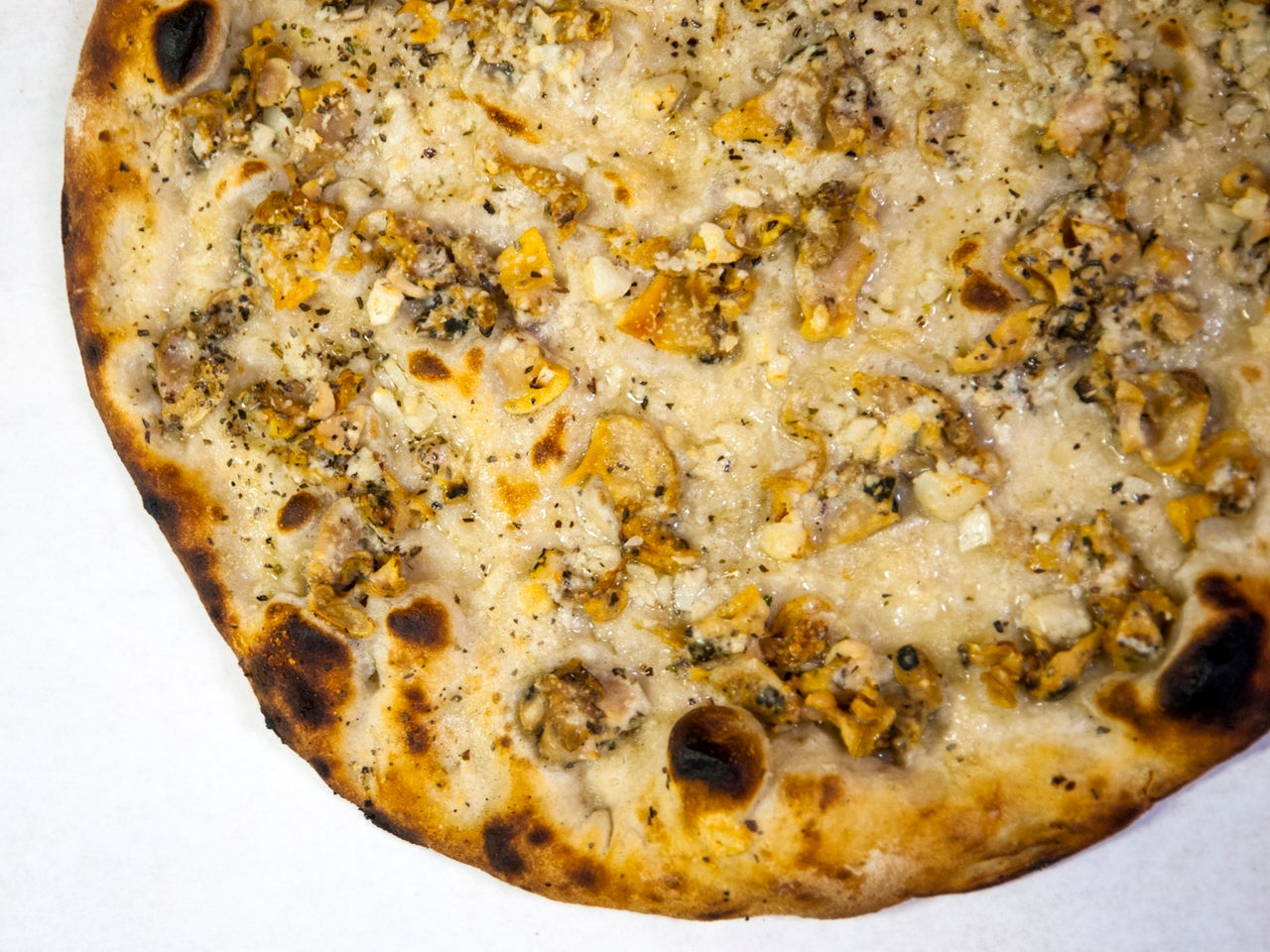 Best pizzas in America named
Most of us love our pizza - and love debating where to get the best.
Whether we buy it at a local eatery, purchase it from the frozen foods area of a supermarket or get it delivered by a national chain, pizza is a dependable, often delicious hunger solver.
But alas - which restaurants serve the best?
The website The Daily Meal compiled a list of the top 101 pizzas in the land, drawing on votes from what it describes as 46 American chefs, restaurant critics, bloggers, writers and "pizza authorities."
The result? The New York area grabbed the most slots, 30, while California took 12, and Chicago 7, among others.
But topping the list is Frank Pepe's, of New Haven, Conn., with its White Clam pizza, made with clams, grated Parmesan, olive oil, garlic, and oregano.
At No. 2 is Brooklyn's Di Fara, whose Classic Round Pie is made with mozzarella, parmesan, plum tomato sauce, basil, olive oil, sausage, peppers, mushroom, onion.
Rounding out the top three is Pizzeria Bianco, in Phoenix. Its Marinara pizza uses tomato sauce, oregano, garlic - but no cheese.
Are any pizza places near you on the list?
Below is the rest of the top 20 of The Daily Meal's best. For complete results, click on the link above.
4) Una Pizza Napoletana, San Francisco, Calif. (Margherita)
5) Pizzeria Mozza, Los Angeles, Calif. (Squash blossoms, tomato, burrata mozzarella,tomato sauce)
6) Roberta's, Brooklyn, N.Y. (Margherita)
7) Sally's Apizza, New Haven, Conn. (Tomato Pie: Tomato sauce, no cheese)
8) Flour + Water, San Francisco, Calif. (Margherita)
9) Motorino, New York, N.Y. (Brussels Sprout: Fior di latte, garlic, Pecorino, smoked pancetta, olive oil)
10) Al Forno, Providence, R.I. (Margherita)
11) Modern Apizza, New Haven, Conn. (Italian Bomb: Bacon, sausage, pepperoni, garlic, mushroom, onion, pepper, tomato, mozzarella)
12) Totonno's, Brooklyn, N.Y. (Margherita)
13) Paulie Gee's, Brooklyn, N.Y. (Regina: Mozzarella, tomatoes, Pecorino Romano, olive oil, fresh basil)
14) Apizza Scholls, Portland, Ore. (Apizza Amore: Marinara, fresh and aged mozzarella, Pecorino, grana, olive oil, cured pork shoulder, basil)
15) South Brooklyn Pizza, New York, N.Y. (New York Style Pizza: San Marzano tomatoes, mozzarella, grana padano, fontina, basil, olive oil)
16) Kest, New York, N.Y. (Keste: Tomato sauce, buffalo mozzarella, prosciutto di Parma, arugula, gran cru, olive oil)
17) Co., New York, N.Y. (Popeye: Pecorino, Gruyre, mozzarella, spinach, black pepper, garlic)
18) Papa's Tomato Pies, Trenton, N.J. (Tomato Pie)
19) The Cheeseboard, Berkeley, Calif. (changes daily)
20) 2Amy's, Washington, D.C. (2amys: Tomato sauce and mozzarella)
Thanks for reading CBS NEWS.
Create your free account or log in
for more features.