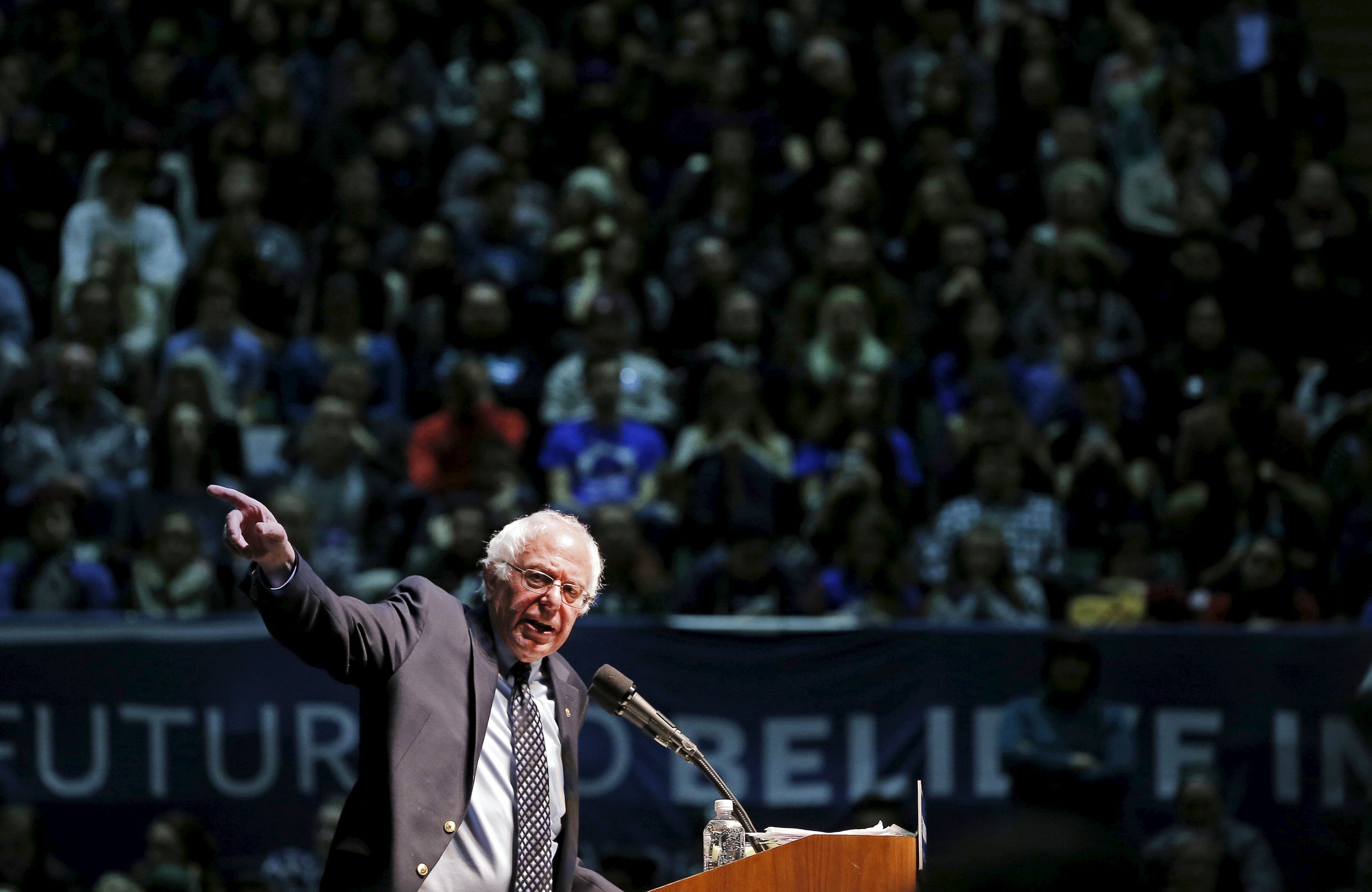 Bernie Sanders' campaign predicts success in next contests
After Hillary Clinton won seven of the 11 Super Tuesday states -- including all of the Southern states -- the Sanders campaign says the contests ahead favor him, rather than Clinton.
"We do not think the calendar ahead looks nearly as good [for Clinton] as [Tuesday]. Not a single day," said Tad Devine, Sanders' senior campaign strategist, on a conference call with reporters. They hope to win Nebraska and Kansas on Mar. 5, Maine on Mar. 6, and Michigan on Mar. 8 -- and they have also set their sights on California and New York, which are later in the primary process.
"We still think we have a winning hand in this game and we're going to continue to play it," Devine said.
The Sanders' campaign declined to describe where it will be spending over the next several weeks.
"We are going to have to make strategic decisions about allocations of resources," Devine said, adding that the most important piece of the puzzle is where Sanders spends his time. Jeff Weaver echoed that sentiment, saying that in the states where they won has little do with campaign resources. "It is not the campaign. It is about Bernie," he said.
Beyond the candidate, however, money is a necessity in propelling the campaign on to the next states and the Sanders' team took the time to boast about their fundraising success. In February alone Sanders raised over $42 million, with more than 4 million individual contributions. Weaver asserted that in terms of fundraising the "Clinton campaign cannot win a fair fight."
"We will win this thing or lose it without their money," Sanders said in his first post-Tuesday rally in Maine Sanders drove home his distain for the role that big money and Super Pacs play in politics.
In terms of delegates, including superdelegates, Sanders, with 427, significantly trails Clinton, who has more than 1,000.
In an effort to show that the deficit is surmountable, Devine referenced the Mondale 1984 campaign when Mondale got "trounced" by Hart on Super Tuesday. He was then a young aide who watched the senior campaign strategists talk to journalists and make the case for why Mondale could go on to win the nomination - which he did.
"I think the case that we have to make today frankly is much stronger than the case they made those many years ago," Devine said.
In that race, however, Mondale was the establishment candidate and Hart was the insurgent. And much of Hart's failure stemmed from a technical requirement he had trouble fulfilling because his campaign was short on financial resources.
On the trail, Sanders continued to make the case that large voter turnout would result in victories.
"If we have a large turnout her in Maine we will win this state," Sanders said Wednesday to a crowd of over 2,400 in Maine - imploring all of them to get out to the caucus this Saturday.
Thanks for reading CBS NEWS.
Create your free account or log in
for more features.