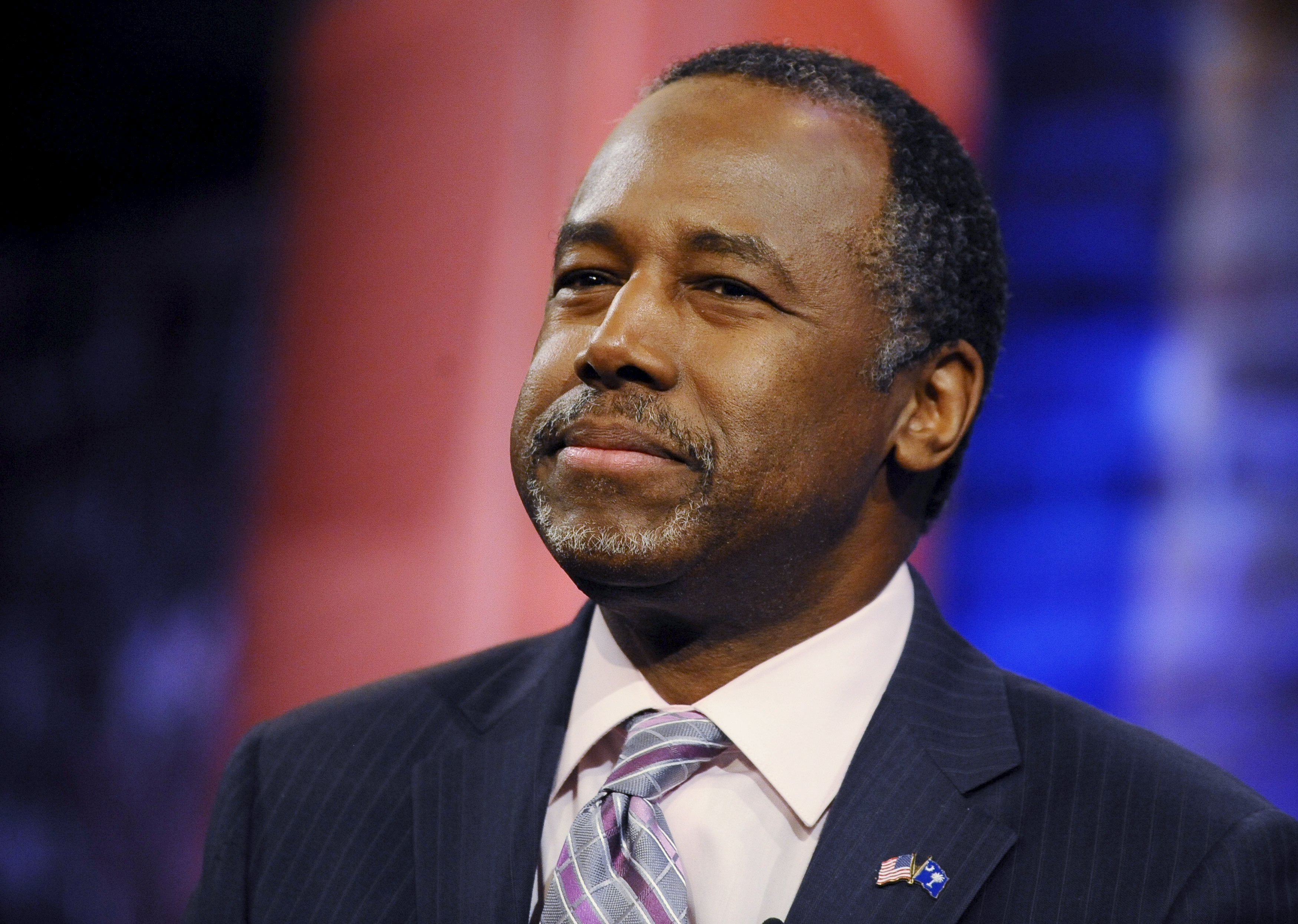 Ben Carson suspends his 2016 presidential campaign
Retired neurosurgeon Ben Carson announced Friday that he's suspending his bid for the Republican presidential nomination.
"There's a lot of people who love me, they just won't vote for me," Carson said at the Conservative Political Action Conference (CPAC). Carson said he decided to drop out after he looked at the current delegate count, "did the math" and "simply realized it wasn't going to happen."
"If that's the case, I didn't want to interfere with the process," he added.
The conservative physician had his moment in the spotlight in 2015, but after the primary race began in earnest in January, Carson fell seriously behind. The outsider candidate failed to garner more than 11 percent support in any of the primaries or caucuses so far, earning just six delegates.
Earlier in the week, after his poor Super Tuesday showing, Carson hinted he would drop out of the race, and he decided not to participate in Thursday night's debate.
Meanwhile, the race for the Republican nomination remains highly contentious, with some suggesting there could be a contested GOP convention this July. Carson said Friday he "would prefer in general not to have" a contested convention. However, he added, "There's a reason the process is in place. The only thing I would have a problem with is if somebody starts changing the rules."
Thanks for reading CBS NEWS.
Create your free account or log in
for more features.