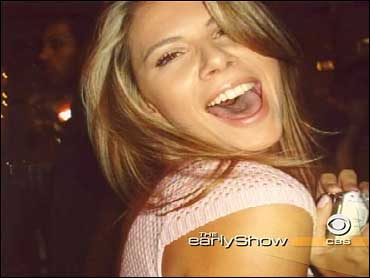 Beauty Dies Mysteriously On Cruise
A new mystery on the high seas is the latest to plague the cruise ship industry, which has been under fire recently for the way it deals with onboard crimes.
The latest involves the sudden death of an aspiring actress during a Carnival cruise in October.
As 48 Hours Mystery correspondent Bill Lagattuta reports, Ashley Barnett's family is desperate for answers.
Barnett was just turning 25. To celebrate, she booked the cruise with her boyfriend.
The day after they boarded in Long Beach, Calif., Barnett was dead. Nearly six months later, what happened aboard the ship remains a mystery.
Barnett's family hired lawyer Gloria Allred in their search for answers.
"On Oct. 15, 2005," Allred told a news conference, "Ashley's boyfriend ran into the hallway screaming for help. Another guest on the cruise, a volunteer fireman, heard the boyfriend's screams and started CPR, and instructed him to call 911."
But, Lagattuta says, it was too late.
That night, Barnett's mother got a phone call she never could have imagined from the ship's nurse.
"She said, 'I'm terribly, terribly sorry to tell you your daughter passed away today,' " Jamie Barnett told Lagattuta. "And I said, 'No, she didn't. No, she didn't. This is a joke. This is very cruel.' "
The official cause of death was listed as toxic effects of methadone, but Barnett's family insists she never did drugs.
"I know that she would never have knowingly or willingly ingested that," Jamie said. "She had no patience with drugs. In fact, one of her friends told me, if she was ever in a room with anybody when they thought they would party a little bit, Ashley would leave the room. She wouldn't stay in the room."
Jamie, crying, told reporters: "I wake up every morning wishing I could hold her just one more time. … I wake up every morning praying that no other mother ever has to live this nightmare."
Carnival issued a statement saying, "The situation was handled appropriately and reported to all applicable law enforcement authorities."
But Barnett's friends and family say Carnival has been stonewalling them.
They say her body was left with the coroner in Mexico while the cruise, and her boyfriend, continued on.
"Are they ashamed of something?" Allred asked at the news conference. "It's unconscionable that they won't give up their records and give Ashley's parents the answers they are seeking."
When she died, Barnett was working for composer John Debny, who remarked to Lagattuta: "No one is forthcoming. I must tell you, no one that we talked with has been very forthcoming. And that's a shame. … She had her whole life in front of her. Everybody loved her. And she had so many things yet to accomplish."
The family says Barnett's boyfriend told them he had no idea what happened. The FBI says the investigation is ongoing. Her family has hired its own investigator, and hopes for a meeting with officials from Carnival.
Thanks for reading CBS NEWS.
Create your free account or log in
for more features.