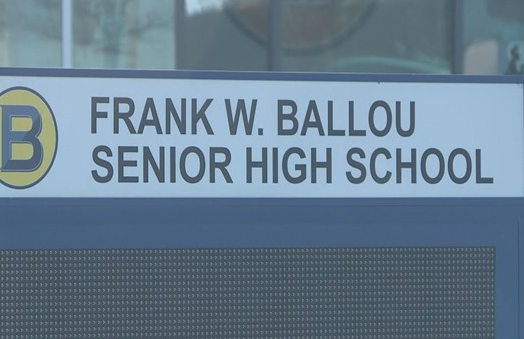 Investigation reveals policy violations helped students graduate Ballou high school
WASHINGTON -- A joint-NPR/WAMU report published in late November exposed a culture of grade changing to boost graduation rates at a high school in Washington, D.C. On Tuesday, the findings of an audit essentially backed the reported claims, CBS affiliate WUSA reports.
Alvarez and Marsal, a law firm, found that 63.8 percent -- or 113 -- of 177 students who graduated from Frank W. Ballou Senior High School last school year "graduated with the assistance" of policy violations, which were identified as actions such as awarding a student a 50 percent on assignments they did not finish or may have missed. In total, those students benefited from 222 violations, according to the law firm, WUSA reports.
"Ballou administrators communicated high passing percentage expectations to teachers," reads the report, which says the school's principal and assistant principals were involved. "These expectations were communicated directly to teachers from the Principal to the Assistant Principals in person, via staff meetings, and via email, and were formalized in the Ballou IMPACT rubric."
The audit was ordered after the report published in November found that more than 50 percent of Ballou's 2017 graduating class passed despite extensive absences.
The findings of the audit were discussed Tuesday at a City Hall news conference, where Mayor Muriel Bowser told reporters, "We rolled out a policy in the 2015-2016 school year intended to raise the bar in our school district (academically) and ensure students were set-up for success."
"But we've never really put in place the training controls or accountability to support it," the mayor said.
"We should've done a better job," Bowser added.
Thanks for reading CBS NEWS.
Create your free account or log in
for more features.