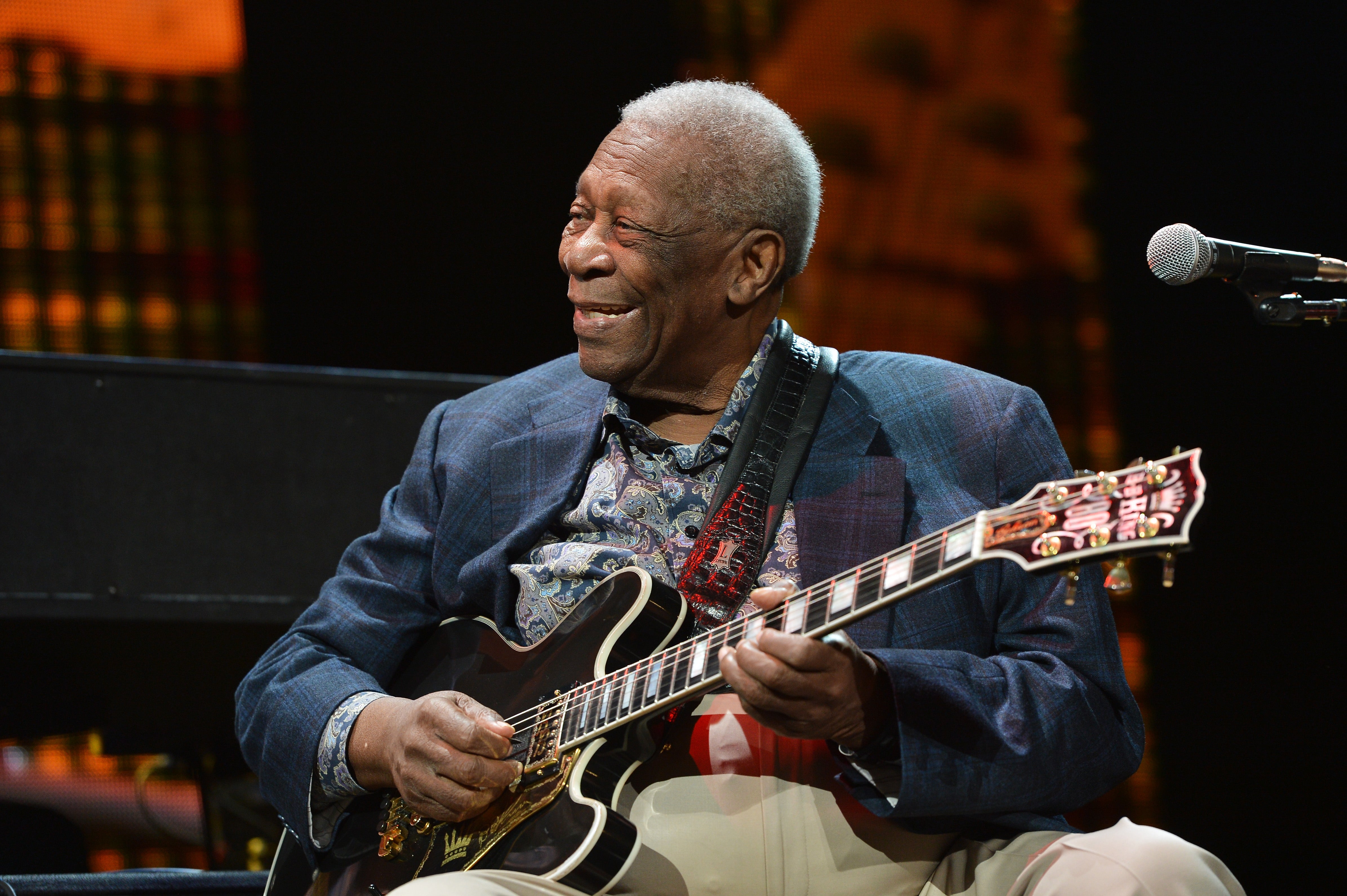 B.B. King's estate being fought over by 15 kids with 15 different moms
This will make for some awkward family reunions.
In the year since blues legend B.B. King passed away, several of the 15 adults who claim to be his children are locked in a legal battle with his estate's trustee over who gets a piece of his fortune -- estimated to be worth anywhere between $5 million and $40 million, according to the Hollywood Reporter.
King was married twice, though neither resulted in any children. But over the course of his life, a total of 15 individuals came forward claiming he was their father -- by 15 different mothers -- and the musician refused to dispute any of the claims.
"Every time my dad got more famous, I found out about a new sister. I was happy at first, and then nobody gets along, and I stopped being happy," Shirley King, the singer's eldest, said. "I saw him work all his life to take care of the family, and that's what it should have stayed like. It got really bad before he left this earth, and then it just went totally haywire."
While he was alive, King was known to be exceedingly generous in helping his children, paying college tuition and setting up trust funds. But that type of largesse has evaporated since his business manager, LaVerne Toney, became trustee of his estate.
"My dad told us, 'Even when I'm gone, I'm gonna take care of you.' But we haven't received a dime since he died. We got a lawyer, and we are trying to fight and get what belongs to us," Riley B. King, the singer's 67-year-old son, said. "LaVerne got everything. She stole everything."
Thanks for reading CBS NEWS.
Create your free account or log in
for more features.