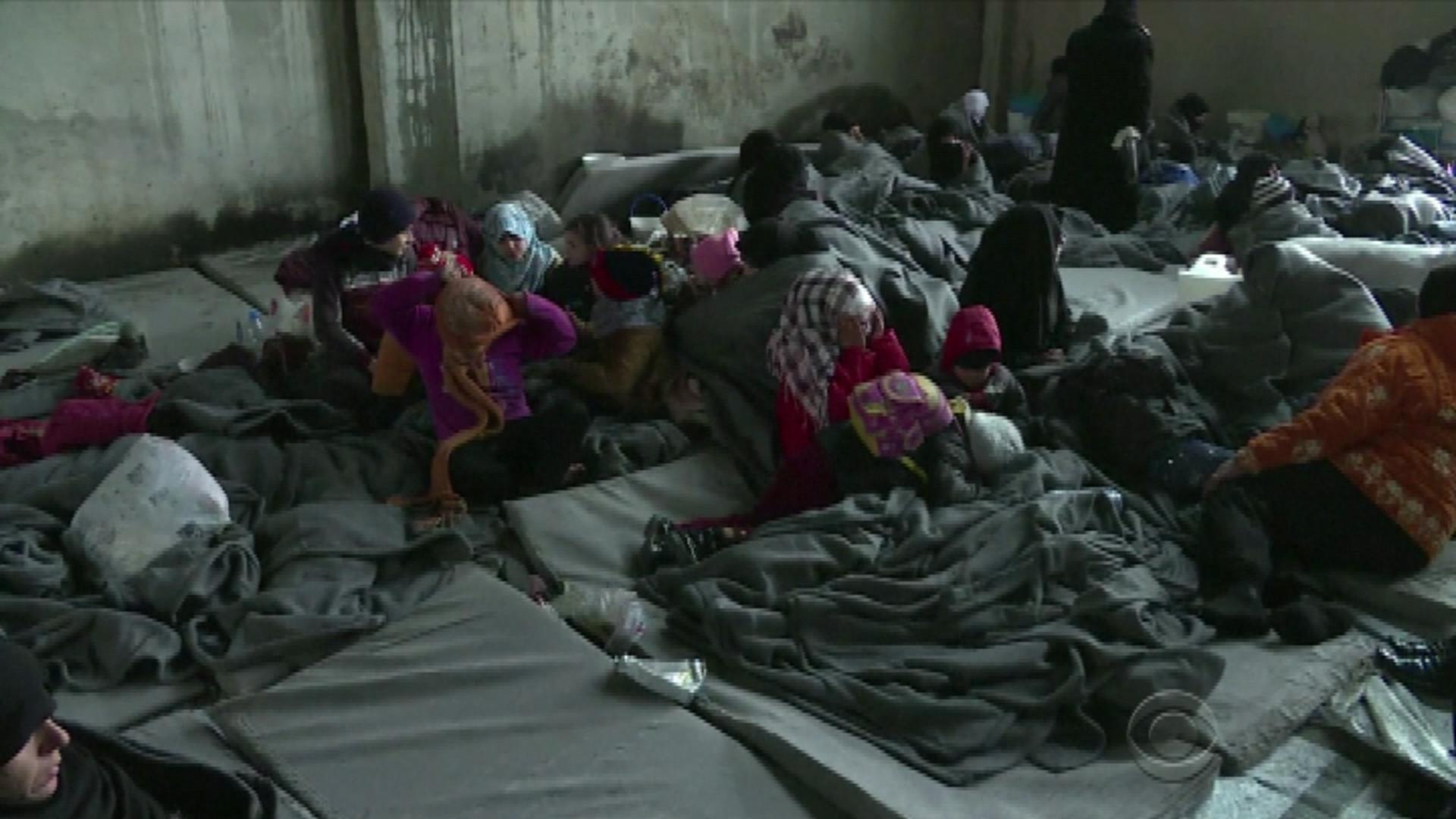 As Aleppo is pounded toward obliteration, civilians try to flee
In Syria, families are running for their lives to escape Aleppo. Once home to 1 million people, Syrian government forces -- backed by Russia -- are obliterating neighborhoods held by rebels.
For the tens of thousands of civilians who fled rebel-held Aleppo, it must have felt like even the weather deserted them. Huddling under blankets for warmth, they sleep cheek to cheek in makeshift shelters. For many, this is their first meal in days.
The United Nations estimates that 200,000 are still inside eastern Aleppo -- trapped between the Syrian army and rebel fighters, the relentless shelling continues.
The U.N. wants the fighting to stop temporarily to allow for the evacuation of the sick and injured, and the delivery of food and medicine, but the Syrian government has answered with silence.
Its main backer, Russia, talks about opening humanitarian corridors, but, so far, that's all it is -- talk.
The government's five-month siege has left food and medical supplies dangerously low -- while hospitals have been blown to pieces.
As the rebel territory shrinks under the advance of the Syrian military, desperate civilians make one last run for safety.
Um Muneer spent six hours trying to escape, and she says she and her son "had no choice but to leave -- even if we had to walk all the way."
As miserable as it must be in the makeshift shelters - it is even worse for those still inside the rebel-held areas. In fact, since CBS News arrived in Aleppo, the sound of shelling has not let up.
Thanks for reading CBS NEWS.
Create your free account or log in
for more features.