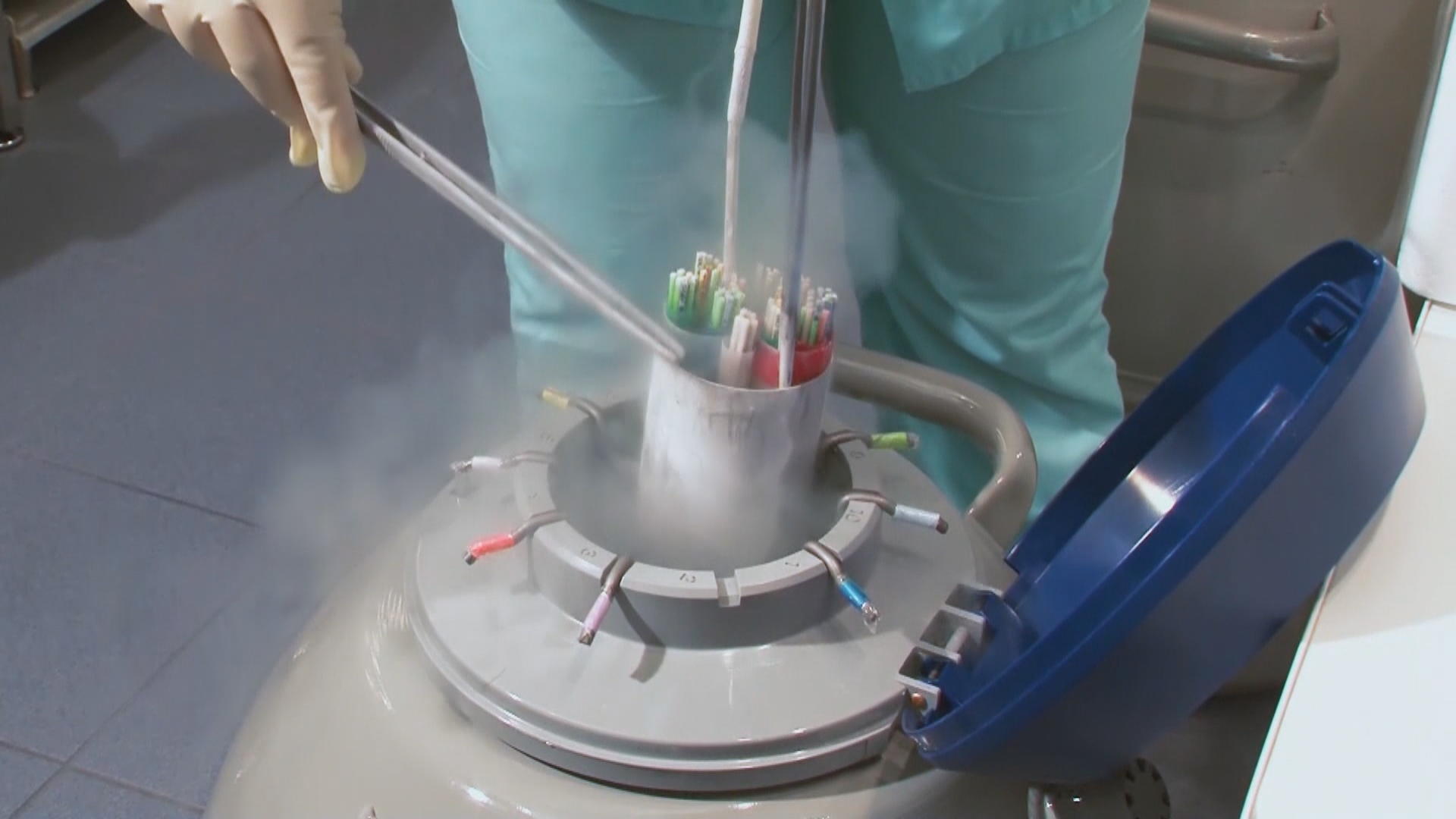 Arizona law would give frozen embryos to spouse who wants baby after divorce
Ruby Torres always thought about having kids. So when she was diagnosed with breast cancer in 2014 she decided to undergo in vitro fertilization.
"I wanted to one day become a mom," Torres said. "I wasn't sure what was going to happen in my future so I wanted to ensure I had that option and opportunity."
Doctors used her eggs and her then-fiance's sperm to form seven embryos, but by the time she was medically cleared to try to get pregnant, they were divorcing. And he no longer wanted children. A judge ruled Torres had no right to use the embryos.
"I was disappointed, I was angry," Torres said. "There is a potential for children to be born that will have my DNA and they will never, I will never hold them, I will never see them."
A controversial new Arizona law that took effect July 1 would give Torres access to the embryos. The law requires courts to give embryos to the spouse who plans to use them to have a baby when a couple decides to have a divorce.
Supporters of the law say it will protect a partner's right to his or her embryos. Opponents say it could force people to become parents against their will.
Claudia Work represents Torres' ex-husband John Terrell. She says the law could have devastating consequences for people like her client.
"You are hoping to move on and you've got an ex who is essentially asking you to impregnate them and have this lingering lifelong tie with them," Work said.
The new law says the spouse that is not awarded the embryos "has no parental responsibilities… and no right, obligation or interest with respect to" the child. That means they wouldn't be forced to pay child support. Still, Work says there are other costs in becoming a parent.
"Even if the law states that they're not a legal parent, they're still an emotional parent," Work said. "Because it's virtually impossible for a person to separate themselves emotionally from the fact that they know their ex has had a child that is biologically, genetically theirs."
The Department of Health and Human Services says there are more than 600,000 frozen embryos in the U.S. In similar cases across the country, courts often rule in favor of the person who does not want the embryos used.
"Most courts in the United States that have looked at the situation of embryos have decided that they will only bring the embryos to term if both sides mutually consent," CBS News legal analyst Rikki Klieman said. "Apparently in Arizona under this legislation you can compel someone to have a child they do not want to have."
Some abortion rights advocates also have concerns the law is aimed at establishing the "personhood" of unborn embryos, which they say could have consequences for women's reproductive rights.
And with conflicting rulings around the country, legal experts say the issue could go all the way to the Supreme Court.
The law also can't be applied retroactively and therefore shouldn't directly affect the Torres case, which is under appeal.
Thanks for reading CBS NEWS.
Create your free account or log in
for more features.