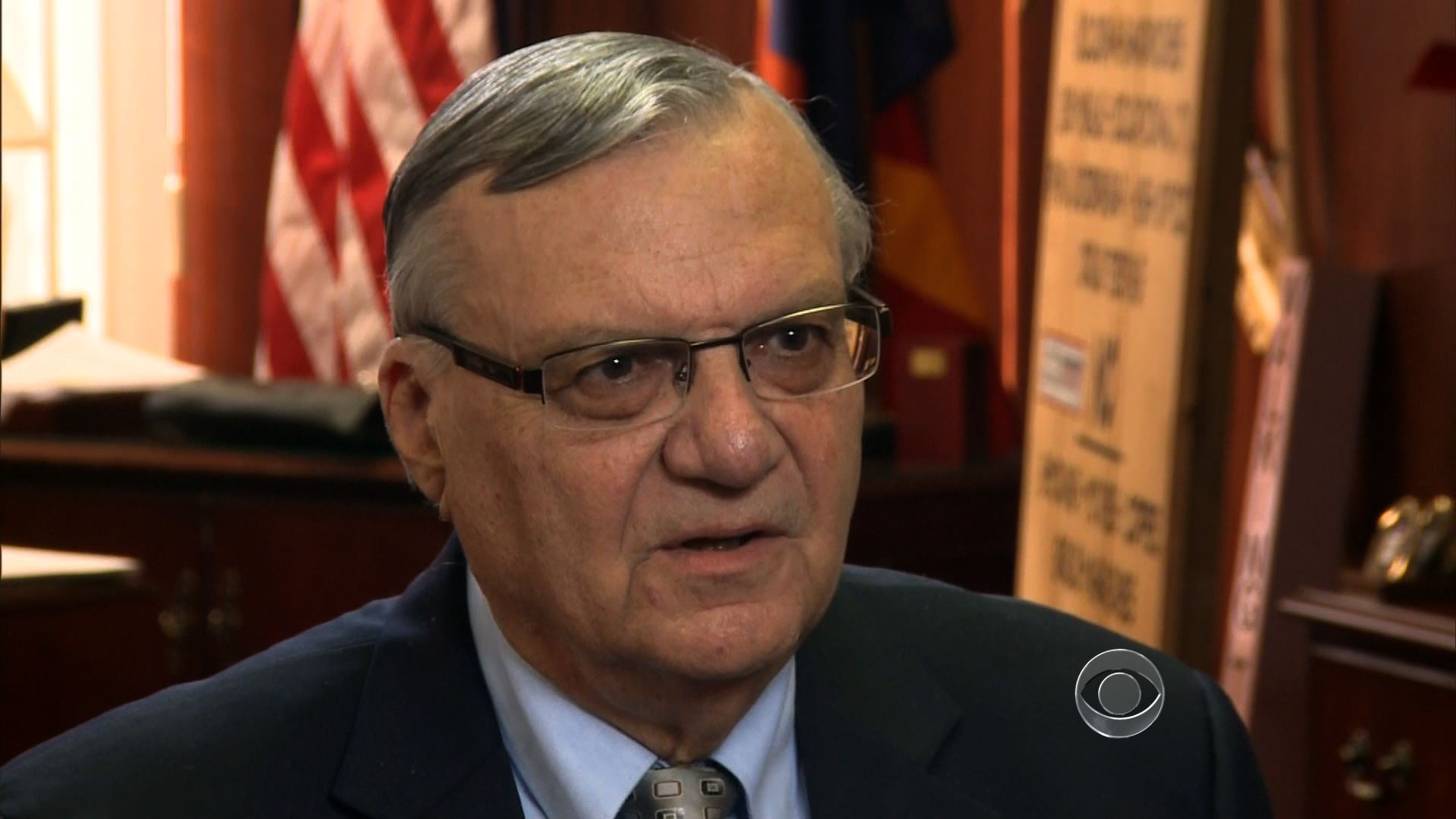 Ariz. sheriff's lawyers respond to federal suit
(AP) PHOENIX - Attorneys for Maricopa County Sheriff Joe Arpaio asked a federal court Friday to dismiss a lawsuit that claims his office carried out a pattern of discrimination against Latinos in the sheriff's trademark immigration patrols and had a culture of disregard for basic constitutional rights.
The motion by Arpaio's attorneys came nearly a month after the U.S. Justice Department filed a suit accusing Arpaio's office of racially profiling Latinos and punishing Hispanic jail inmates for speaking Spanish.
Arpaio also is accused of launching some immigration patrols based on citizen letters that complained about people with dark skin congregating in a given area or speaking Spanish but never reported an actual crime.
The sheriff has denied allegations of systematic discriminatory policing. He has called the lawsuit a politically motivated attack by the Obama administration intended to gain favor with Latino voters, and insisted that the Justice Department provide facts to prove its allegations.
In their filing Friday in U.S. District Court in Phoenix, Arpaio's lawyers said the sheriff's office should be dismissed as a defendant "because it is a nonjural entity incapable of suing or being sued."
The motion also said the Justice Department failed to back its claims with "sufficient statistical evidence."
Department of Justice officials said in a December letter to Arpaio that it provided those details to his office.
A call to the Justice Department in Washington, D.C., for comment on Arpaio's motion wasn't immediately returned Friday evening.
The lawsuit came after settlement talks were called off in April when the sheriff refused to agree to a court-appointed monitor who would help enforce an agreement. The sheriff's office said allowing a court monitor would mean every policy decision would have to be cleared through an observer and would nullify his authority.
Video: Ariz. Sheriff refuses DOJ oversight
Justice Dept. sues Arizona sheriff Joe Arpaio
The Justice Department is seeking an agreement requiring the sheriff's office to train officers in how to make constitutional traffic stops, collect data on people arrested in traffic stops and reach out to Latinos to assure them the department is there to also protect them.
Arpaio has launched 20 immigration patrols known as "sweeps" since January 2008. During the patrols, deputies flood an area of a city — in some cases, heavily Latino areas — over several days to seek out traffic violators and arrest other offenders.
Arpaio hasn't launched a sweep in eight months. Critics say he has backed away from the sweeps because his lawyers have told him they make it more difficult to defend him in court. The sheriff disputes that he has suspended the sweeps and promised to launch one at some point in the future.
Thanks for reading CBS NEWS.
Create your free account or log in
for more features.