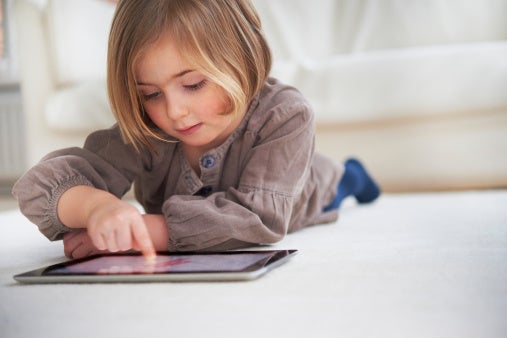 ​Are you doing what it takes to keep your home cyber-safe?
Have you talked to your kids about practicing safe surfing?
A new study from the National Cyber Security Alliance has found a promising trend among families in this ever more connected Internet of Things age of ours. Of over 1,400 American adults surveyed, three-quarters of parents said they have had a "CyberEd" talk with their kids, and 90 percent have made at least one rule about Internet and app use.
But only 40 percent require their kids to ask permission before downloading apps or joining a social network, and fewer than a third prohibit them from downloading pirated games, movies and songs, which, in addition to being illegal, are more likely to contain malicious code that can infect computers.
This isn't the only place where grownups are falling short on cybersecurity. The survey also found that while 79 percent feel safe in their connected homes (and 97 percent of homes have at least one device that connects to the Internet), more than 40 percent haven't taken the most basic step to secure their networks: changing the default password on their wireless routers.
"It's pretty bad," said Michael Kaiser, executive director of NCSA, which commissioned the study along with security software developer ESET. "The wireless router is most people's main connection out of their house for all their devices, so it's a key part of their security."
Leaving the default password a device came with makes it easy for hackers to find their way in. Some parents learned that the hard way last year, when Russian hackers used standard out-of-the-box passwords to hack into baby monitors.
Sixty percent of people set up their own routers, and the same proportion either haven't changed their username or password in the last year, or can't remember whether or not they did. Two-thirds have between one and five devices connected to the Internet. Another third of people have six or more, including PCs, laptops, smartphones, tablets, smart TVs, gaming consoles and home systems that can be controlled via app, such as thermostats, door locks and security cameras.
Kaiser recommends keeping "clean machines," by changing passwords (and making them strong), updating security software and generally thinking about servicing your devices like keeping up on your car's maintenance.
"Knowing everything that's connected to the Internet in your home, that's a place to start," he advised. "Make an inventory of every device in the household. When you buy it, put it on a spreadsheet and then make sure that you periodically go through and check the status of the device."
He suggests appointing someone to act as a family online safety officer, "someone who is at least thinking about the security and safety of all the Internet-connected devices."
Thanks for reading CBS NEWS.
Create your free account or log in
for more features.