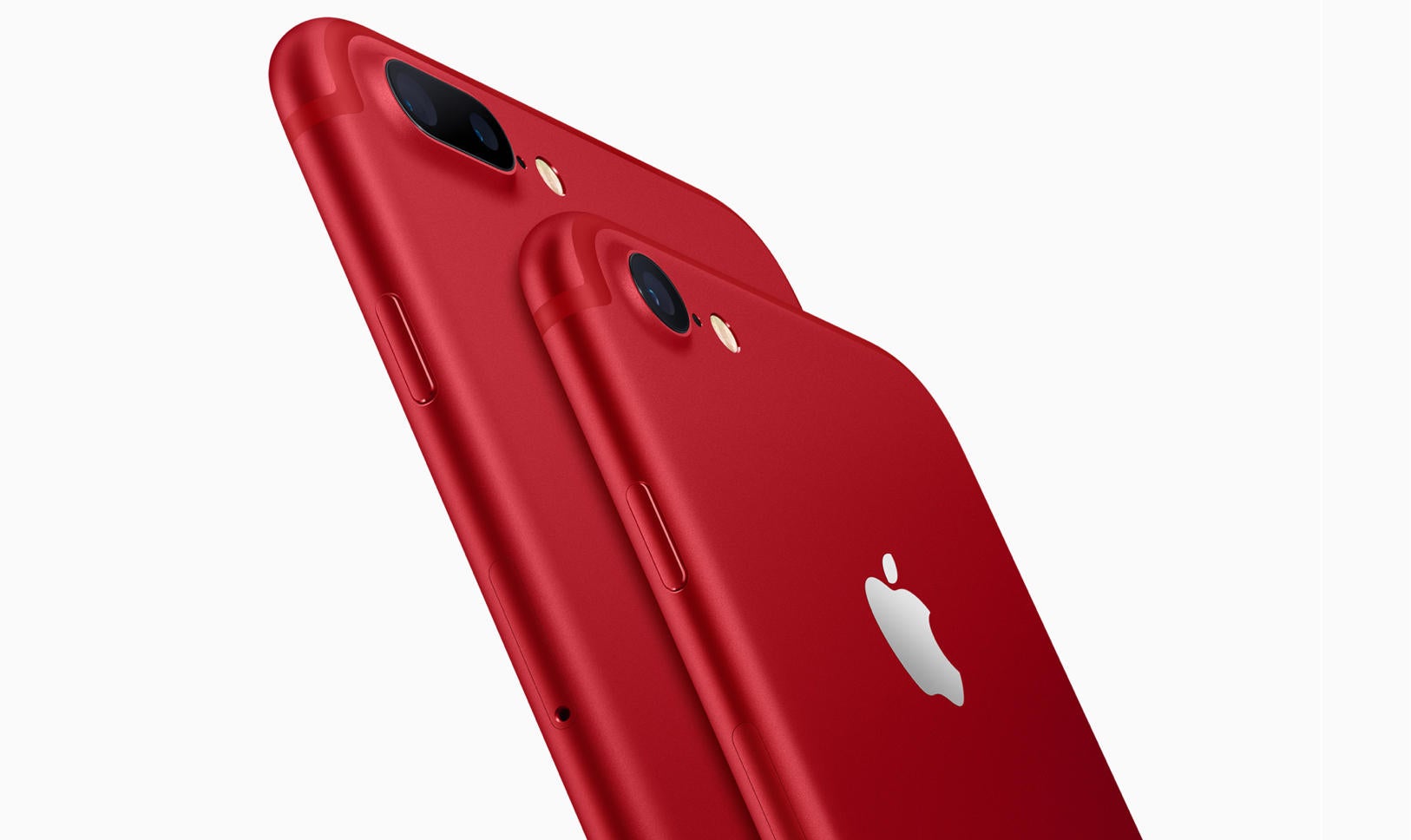 Apple debuts red iPhone to fuel fight against AIDS
Apple announced the latest addition to its iPhone family Tuesday: a bright, cherry red iPhone 7 and iPhone 7 Plus. The new iPhone is part of Apple's partnership with (RED), an initiative that mobilizes brands to support the nonprofit Global Fund's efforts to rid the world of HIV and AIDS.
The Global Fund specifically works in sub-Saharan Africa, where more than 70 percent of the world's HIV-positive live, according to the Gates Foundation. The organization provides testing, counseling, treatment and prevention, with a special focus on preventing the transmission of HIV from mothers to their unborn babies.
The red iPhone 7 and 7 Plus will be available in stores and online starting Friday, March 24.
Apple did not disclose what portion of profits would go to the Global Fund. (RED) partners with brands that contribute up to 50 percent of their product profits to the Global Fund, the company says.
Apple is the largest corporate donor to the Global Fund, generating $130 million for its efforts to date, according to (RED) CEO Deborah Dugan. Apple also sells (RED) editions of iPods, Beats headphones and other products.
The fight against HIV/AIDS is at a particularly important moment now in Sub-Saharan African, with young people accounting for a growing percentage of the population. The Gates Foundation has warned that a rebound in the deadly epidemic "may be inevitable" as these young people reach the age where they are at the highest risk for HIV. Controlling the epidemic will require stronger treatment, stronger prevention, and stronger efforts to increase the number of people who know their status, according to the foundation.
The new (RED) iPhones will be priced starting at $749 for the iPhone 7 and $869 for the iPhone 7 Plus — the same as other colors with comparable storage. Their features are the same as other members of the iPhone 7 family.
Apple rolled out its iPhone 7 and 7 Plus last September, featuring water resistant cases that also did away with the traditional headphone jack. The 7 Plus is known as the photographer's iPhone, with two camera lenses with the capacity to zoom without losing resolution, mimicking a telephoto lens.
Apple also announced its newest iPad Tuesday: a 9.7-inch model priced at $329 — $70 less than before. The overall market for tablets has been steadily declining after several years of rapid growth.
Thanks for reading CBS NEWS.
Create your free account or log in
for more features.