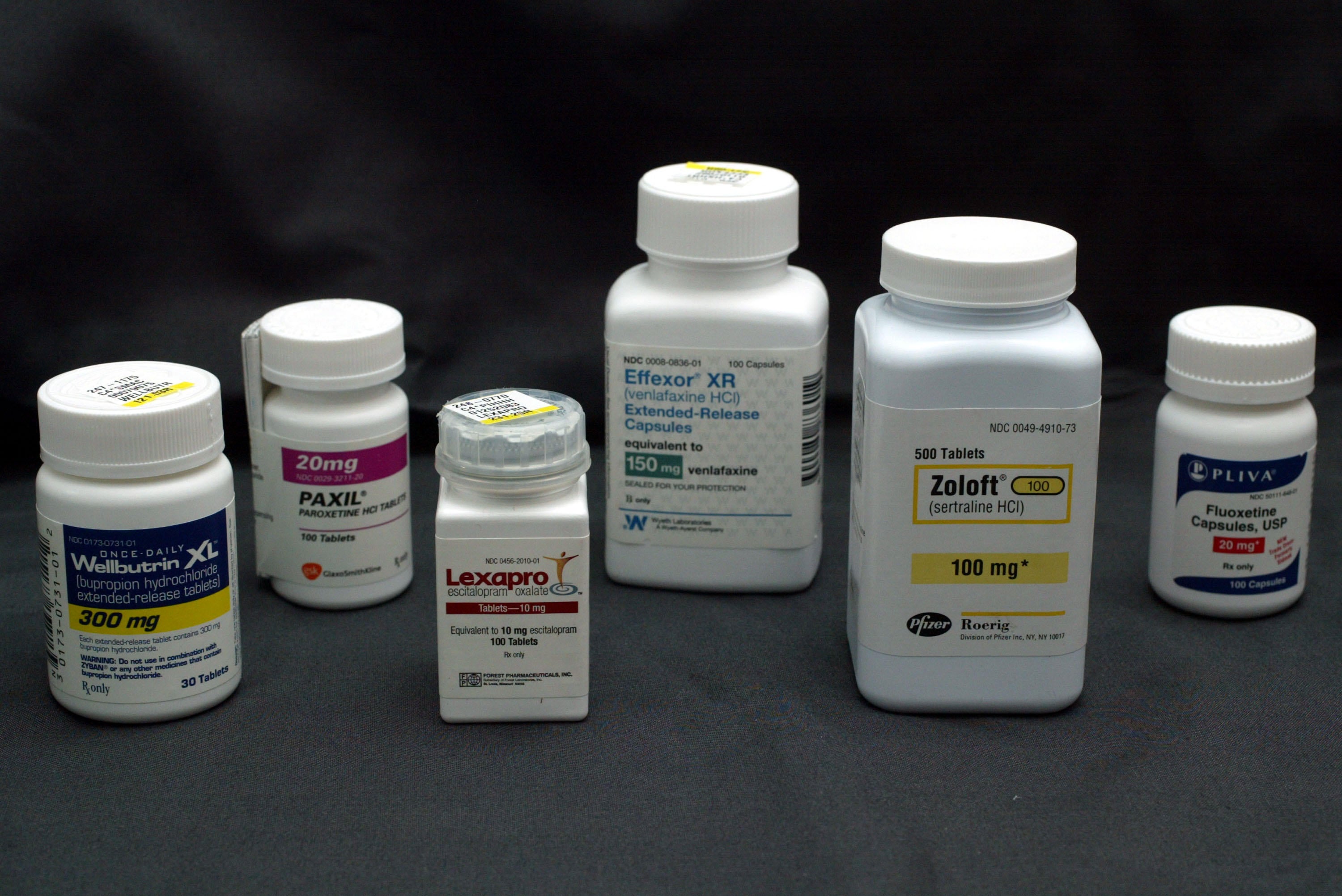 Antidepressants really work, major new study confirms; some are better than others
Antidepressant drugs actually do help ease depression, countering debate over whether the medications do what they're supposed to, a large research review has found.
Some antidepressants, though, are more effective and better tolerated than others, the findings showed.
The researchers analyzed data from 522 trials -- published and unpublished -- that included more than 116,000 participants. Of the 21 antidepressants studied, all of them worked better than a placebo.
"In the short-term, for acute depression, antidepressants seem to work modestly," said study author Dr. John Ioannidis. He's a professor of disease prevention at Stanford University in California. "They do have some benefit, on average, but they are not a panacea. Clearly, we need more effective interventions."
Antidepressants sold in the United States that the study found to be most effective included:
Amitriptyline
Effexor (venlafaxine)
Lexapro (escitalopram)
Paxil (paroxetine)
Remeron (mirtazapine)
Trintellix (vortioxetine)
Those that made the least-effective list of antidepressant drugs sold in the United States included:
Luvox (fluvoxamine)
Oleptro (trazodone)
Prozac (fluoxetine)
When the researchers checked which depression drugs were tolerated the best, these topped the list:
Celexa (citalopram)
Lexapro (escitalopram)
Prozac (fluoxetine)
Trintellix (vortioxetine)
Zoloft (sertraline)
The drugs that were found to be less well-tolerated included:
Amitriptyline
Anafranil (clomipramine)
Cymbalta (duloxetine)
Effexor (venlafaxine)
Luvox (fluvoxamine)
Oleptro (trazadone)
The study authors wrote that there's been "a long-lasting debate and concern about [antidepressants'] efficacy and effectiveness, because short-term benefits are, on average, modest and because long-term balance of benefits and harms is often understudied."
However, Dr. Richard Catanzaro, chairman of psychiatry at Northern Westchester Hospital in Mount Kisco, N.Y., said this review shows that "all of these medications can be effective in treating depression."
He explained that "all distinguish themselves from placebo, but there's no hands-down winner."
And, Catanzaro said, if you're looking for the most tolerable and the most effective, you're left with Lexapro and Trintellix.
In addition, Catanzaro noted that while amitriptyline was on the most-effective list, it was also on the least-tolerated list, and he said it's generally not considered a first-line drug for depression treatment.
Ioannidis said that the differences between the medications were small, so even medications on the less-effective list might work very well for some people.
That's another issue with antidepressant medications, Catanzaro explained: What works well for one person doesn't always work well for another, so there may be some trial and error involved in finding the right medication for you.
It's also important to be sure you're getting the right dose of medicine and that you take the drug long enough to give it time to work well, Catanzaro said. That can be as long as four to six weeks.
Both Ioannidis and Catanzaro said that people with depression shouldn't rely on medications alone, whenever possible.
"I would never advocate that antidepressants are the only way to approach this major problem," Ioannidis said, recommending psychotherapy with medications.
Catanzaro said that he, too, recommends therapy along with medication. "But in many areas it can be hard to get good-quality therapy. Medications are often the only treatment people have access to, and if the alternative is nothing, then that's certainly preferable," he advised.
Both experts noted that this study looked only at responses after eight weeks of treatment. How these medications might work for people taking them for years was not assessed.
The study was published online Feb. 21 in The Lancet.
Thanks for reading CBS NEWS.
Create your free account or log in
for more features.