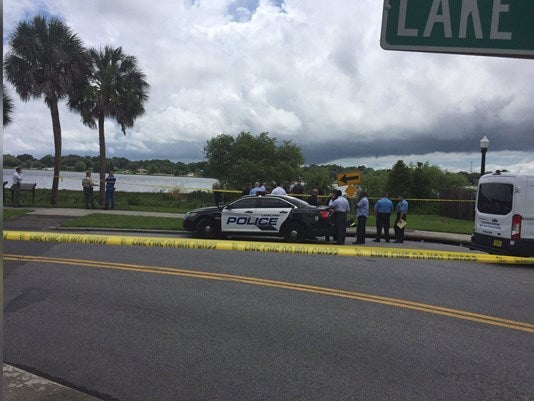 Another Florida alligator discovered gnawing dead body
LAKELAND, Fla. -- Police in central Florida are trying to figure out how an alligator got ahold of a dead body.
Lakeland police spokesman Gary Gross told CBS affiliate WTSP officers responded to Lake Hunter on Tuesday afternoon following a report of an alligator with a body in its mouth.
Officers were able to retrieve the body, and Gross said a trapper was called to capture the eight-foot reptile. The effort to trap the gator was still underway Tuesday evening.
According to Gross, the dead body appeared to be an adult male, but police weren't sure.
It wasn't known if the alligator killed the person or simply found the dead body. Gross said a medical examiner will have to determine the cause of death.
Last week, two fishermen discovered alligators eating a dead body in a South Florida canal.
Davie police Sgt. Pablo Castaneda told CBS Miami appeared one gator -- possibly more -- fed on the remains but that the body appeared largely intact once it was brought out of the water.
"We're not able to determine male or female," Castaneda said. "We're not able to determine race."
The Broward County Medical Examiner and Davie police will work to solve the mystery of who the person was and how they got there. Police
"What happened to them? How did they end up here? Could it be a homicide, could it be a suicide, could it be natural, a fisherman? We don't know. That's what the next step is to figure that out," Castaneda said.
Police said it appears the body had been in the water for at least a few days..
Thanks for reading CBS NEWS.
Create your free account or log in
for more features.