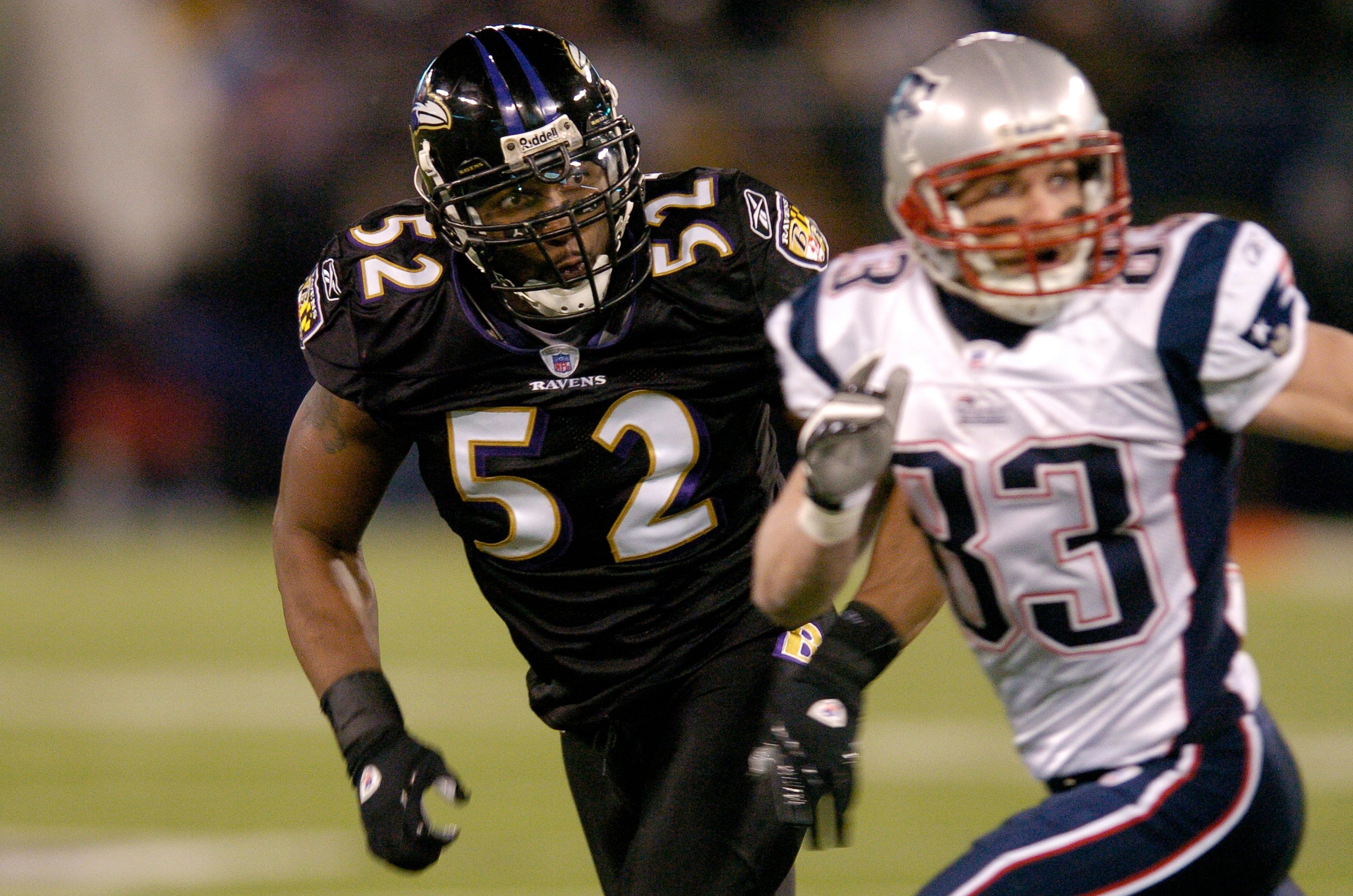 Anna Burns Welker, wife of Patriots star, apologizes for criticizing Ray Lewis on Facebook
Last year, Tom Brady's wife Gisele made headlines after the Patriots' season ended, essentially blaming Wes Welker for dropping a key pass in the Super Bowl loss to the Giants.
Now, it's Welker's wife who is in the news for comments she made on Facebook following New England's season-ending loss to the Ravens.
After the game, Anna Burns Welker took to Facebook to support her husband - but mostly take a few shots at Ravens linebacker Ray Lewis, according to the Baltimore Sun.
"Proud of my husband and the Pats," Welker wrote on her Facebook page. "By the way, if anyone is bored, please go to Ray Lewis' Wikipedia page. 6 kids 4 wives. Acquitted for murder. Paid a family off. Yay. What a hall of fame player! A true role model!"
The post has since been deleted.
Lewis, who is retiring at season's end after a surefire Hall of Fame career, was cleared of murder charges in 2000 after a Super Bowl party fight involving Lewis and his entourage resulted in the stabbing deaths of two men in Atlanta.
It didn't take long for Mrs. Welker to apologize for her post.
"I'm deeply sorry for my recent post on Facebook," she said in a statement sent to Larry Brown Sports. "I let the competitiveness of the game and the comments people were making about a team I dearly love get the best of me.
"My actions were emotional and irrational and I sincerely apologize to Ray Lewis and anyone affected by my comment after yesterday's game," she continued. "It is such an accomplishment for any team to make it to the NFL playoffs, and the momentary frustration I felt should not overshadow the accomplishments of both of these amazing teams."
Thanks for reading CBS NEWS.
Create your free account or log in
for more features.