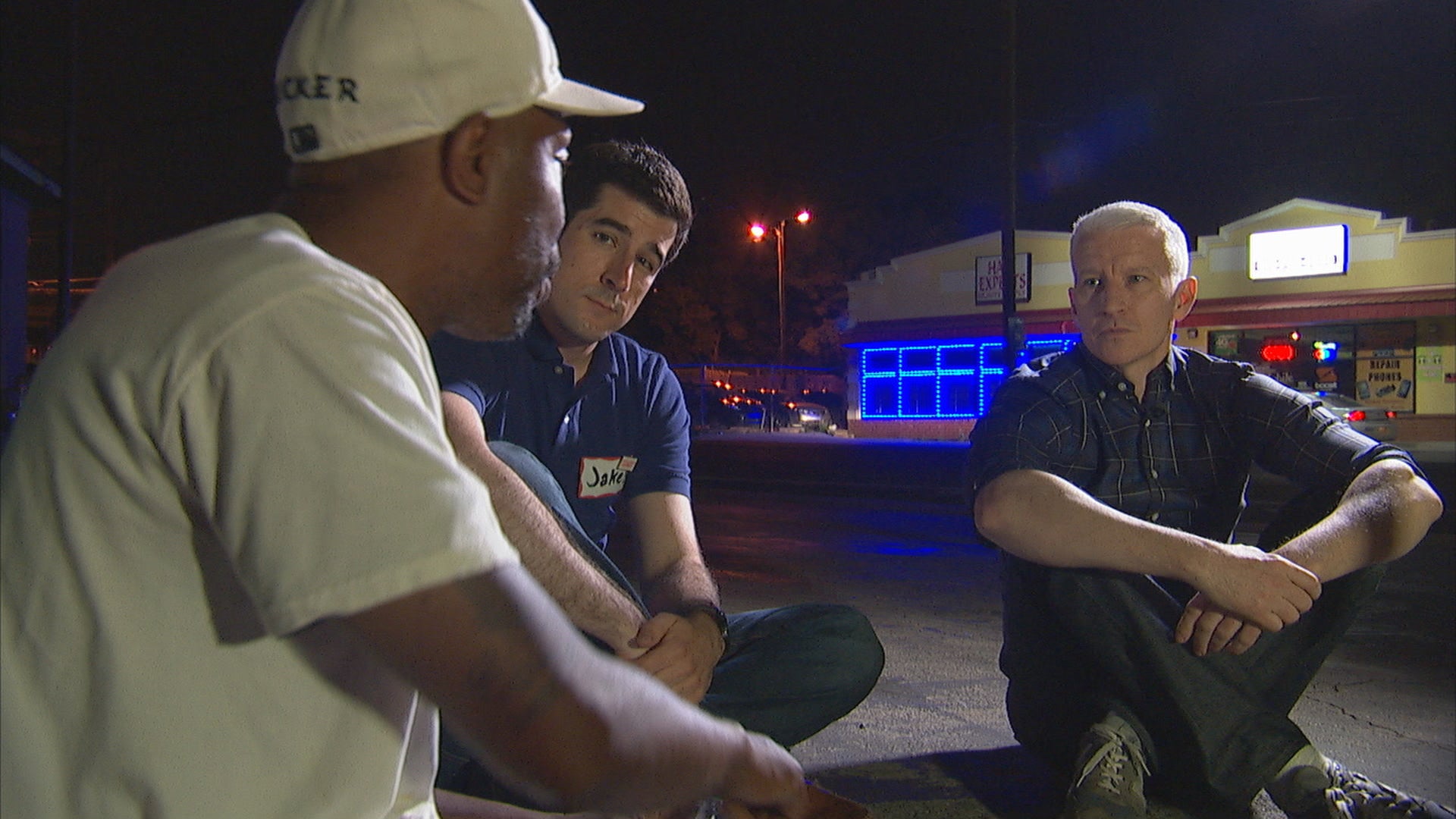 Anderson Cooper: How I see homeless people now
A bearded painter, living in the woods. A man with Parkinson's Disease, resting under an overpass. An older woman, sheltering in an abandoned trailer park.
These are just a few of the homeless people a 60 Minutes team met while trekking through the underbelly of Nashville on assignment for the broadcast.
"We interviewed so many people," says producer Andy Court. "You can't help wondering what happened to all these people."
In the above video feature, Court and Anderson Cooper tell 60 Minutes Overtime how the experience changed the way they see-- and treat-- the homeless people they encounter in their daily lives.
"It really changes your perception of the problem of homelessness and the people who end up being homeless," says Cooper. He took the lesson home to New York City, where a homeless man panhandles and camps outside Cooper's front door.
"Before the story, it really annoyed me," says Cooper "I just ignored him. I just pretended he wasn't there. And after the story, I was like, 'This is ridiculous. This is my issue. Me pretending not to see this person is insane and offensive.'"
After the assignment, Cooper decided to approach the homeless man, ask his name, and engage him in conversation. Now, he regularly greets the man and talks with him.
"Anytime you stop and talk to somebody and you learn about them, you start to walk in their shoes a little bit and you see things through a different lens," says Cooper.
Editor's Note: This segment was originally published Feb. 9, 2014
Thanks for reading CBS NEWS.
Create your free account or log in
for more features.