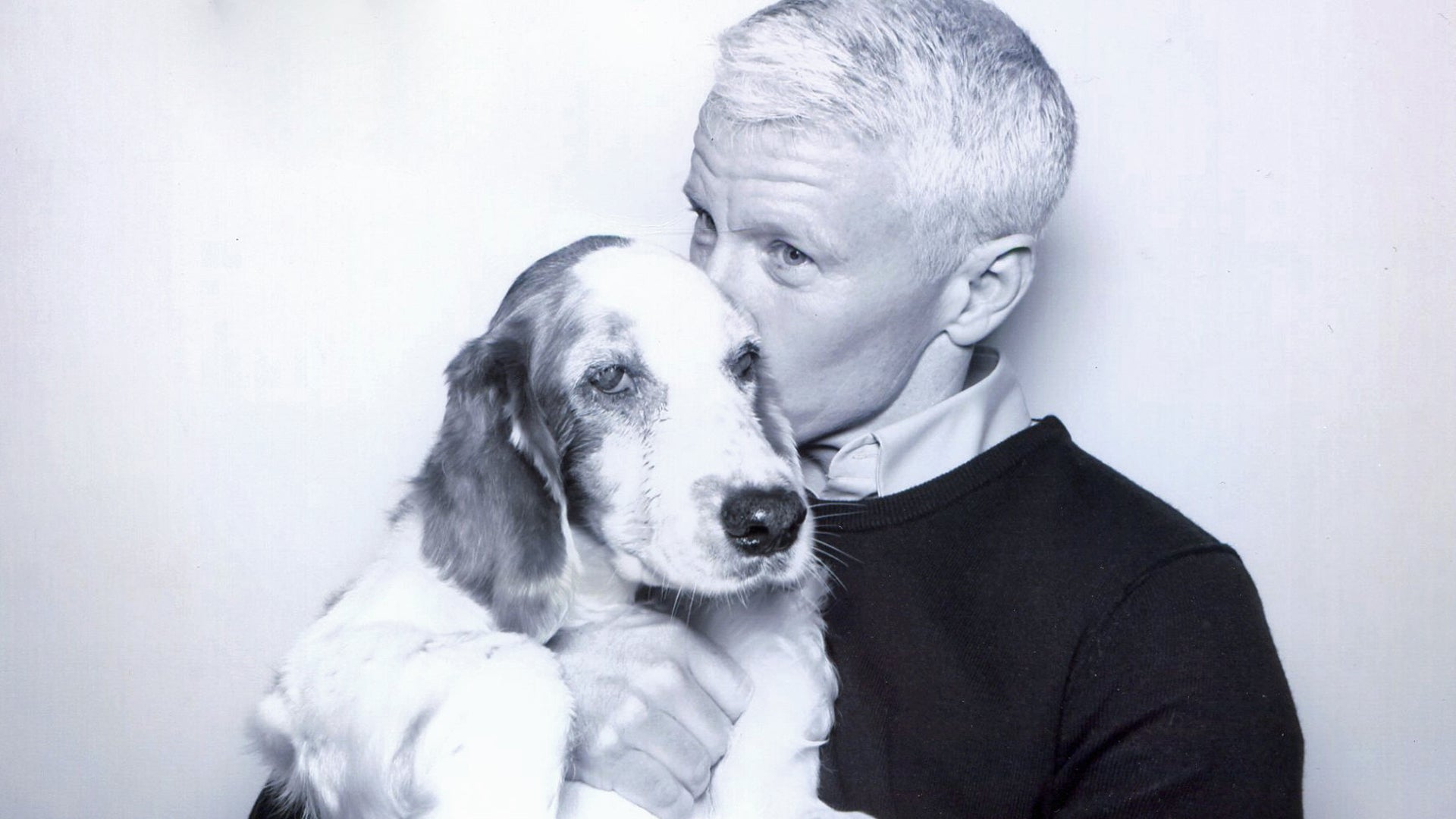 Anderson Cooper: Does your dog really love you?
Humans and dogs have evolved alongside each other for 15,000 years, and there are now some 80 million dogs in the U.S. -- more dogs than children -- but as CNN's Anderson Cooper learned on assignment for 60 Minutes this week, we still know very little about their brains.
"We all think we know everything about dogs, but they're actually one of the least studied of the animals out there," says Cooper.
In his latest 60 Minutes story, Cooper and producer Denise Cetta reported on the latest scientific research on dog intelligence, but for Cooper, learning about the minds of dogs was more than just an assignment.
"I'm a total dog person," says Cooper. "I just really love dogs. I like other people's dogs. I like dogs of all kinds. Pit bulls-- I actually love pit bulls."
The correspondent is also a devoted dog-owner himself. In the video player above, Cooper tells 60 Minutes Overtime's Ann Silvio about his dog, Molly, an 11-year-old Welsh springer spaniel.
Cooper has found himself asking whether he truly understands Molly: "Do you really love me? Or is this a trick?"
"I've always wondered if my dog is scamming me," Cooper told Silvio. "Do they really love us or do they just know, 'Okay...if I lick their hand, they're gonna give me food.' Or, 'If I wag my tail, and if I look at them a certain way and I cock my head, that seems to work with this person.'"
So, Cooper was very interested in what dog researcher Brian Hare, director of the Duke Canine Cognition Center, had to say. Cooper interviewed Hare on 60 Minutes this week about Dognition, a website he co-founded for dog owners to assess their pets' cognitive abilities.
"The most interesting thing that Brian Hare said to me, that has stuck with me, is that when dogs are looking at you, they're 'hugging you with their eyes,'" says Cooper.
According to Hare, oxytocin-- same hormone that helps new mothers bond with their babies-- is released in both dogs and humans when they play, touch, or look into one another's eyes.
"The idea that a dog looking at you is 'hugging you with their eyes,' to me, is really kind of cool," says Cooper. He told Overtime that he took that message home with him, looking at Molly's behavior in a new light.
His only complaint is that Molly's hugs aren't quite as frequent as they could be. "My dog, she doesn't look at me nearly enough," he grumbled.
The above video was produced for 60 Minutes Overtime by Ann Silvio and Lisa Orlando. It was originally published on October 5, 2014.
Thanks for reading CBS NEWS.
Create your free account or log in
for more features.