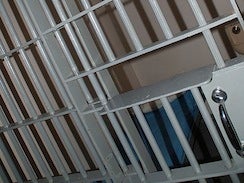 America's worst CEOs: Where are they now?
(MoneyWatch) COMMENTARY Last week, I was watching Nokia's (NOK) meltdown and remembering the CEO who more or less brought the once dominant cell phone maker to its knees,Olli-Pekka Kallasvuo.
When it was all but obvious that Nokia had completely missed the market transition to smartphones, when the board of directors was quietly interviewing new CEO candidates, Kallasvuo was still in complete denial about his critical missteps and staggering lack of vision and strategic planning.
That got me thinking about a subject that never ceases to both amaze and appall me. How bad -- even horrendously bad CEOs that cost shareholders billions and thousands of employees their jobs -- don't just get fired and fade into oblivion. They get recycled, meaning they either get other CEO jobs, get to sit on all sorts of boards of directors, or run for public office.
10 worst CEOs of 2011
Are CEOs worth it?
CEOs are scared for their jobs -- about time

Here are seven of the worst CEOs I've written about over the years and what they're doing now. And don't ask about Enron's Jeff Skilling or WorldCom's Bernie Ebbers -- they're both doing fine in their fashionable orange jumpsuits in federal prison. That said, former Tyco (TYC) CEO Dennis Kozlowski is now participating in a work-release program in the 79th month of his prison term for robbing shareholders blind of millions in fraudulent bonuses and loans.
Gerald Levin, former CEO of Time Warner (TWX). After famously merging Time Warner with AOL at the peak of the dot-com bubble -- widely believed to be one of the dumbest moves in the history of corporate America -- Jerry Levin dropped out of site and emerged as Chairman of Oasis TV, chairperson of StartUp Health, chairman of Organized Wisdom, and presiding director of Moonview Sanctuary, a "holistic healing institute." No kidding.
Bob Nardelli, former CEO of Home Depot (HD) and Chrysler. Named one of the "Worst American CEOs of all time" by CNBC after sending Chrysler into bankruptcy, Nardelli served as interim CEO for gunmaker Freedom Group and director of NewPage Corp. He recently stepped down as CEO of the operations and advisory company at private equity giant Cerberus Capital Management, which owned all those companies.
Jonathan Schwartz, former CEO of Sun Microsystems. After serving as president and COO at Sun since 2004, replacing Scott McNealy as CEO in 2008, failing to turn the Silicon Valley giant around, and presiding over who knows how many "death by a thousand cuts" restructurings and layoffs, Schwartz finally sold the company to Oracle (ORCL). He's now co-founder and CEO of caregiver software startup CareZone and serves on the boards of Taleo (TLEO), Silver Spring Networks, and Moxie Software.
Mike Zafirovski, former CEO of Nortel. After failing to turn around the 110 year-old Canadian network giant, sending Nortel into bankruptcy, selling off the company in pieces, and suing the bankrupt company for $12 million, last year Zafirovski was hired as a senior advisor to private equity firm The Blackstone Group (BX) and appointed to the board of Apria Healthcare. He's also a director at Boeing (BA).
Olli-Pekka Kallasvuo, former CEO of Nokia. Kallasvuo was recently elected to the board of directors of Europe's fifth-largest telecom company, TeliaSonera (TLSNF). He's also vice chairman of SRV Group and is a board member of Aperios Group, European Design Leadership Board, and the Finnish Foundation for Economic Education. Nice.

Gary Forsee, former CEO of Sprint. After a long career in telecom, Forsee became CEO of Sprint (S) in 2004 and wasted no time engineering a disastrous merger with Nextel. He was ousted by the board in 2007 and still managed to walk away with an exit package of over $40 million. And get this: Before his last day at Sprint Nextel (S), he was already hired as president of the University of Missouri System, a position he held until 2011. He's also served as a director of Ingersoll-Rand (IR), Great Plains Energy (GXP), Goodyear Tire & Rubber (GT), and various civic and nonprofit organizations.
Carly Fiorina, former CEO of HP (HPQ). Unless you've lived under a rock for the past 10 years, you know that Fiorina engineered HP's controversial merger with Compaq, was ousted by the board in 2005, and later lost a bid to replace incumbent Barbara Boxer as U.S. Senator for California. But you probably don't know that, earlier this week, she was named chairman of the board of nonprofit Good360. The cancer survivor also serves on a number of other nonprofit boards and councils and is a former director of Kellogg (K), Cisco (CSCO), Merck (MRK), and Taiwan Semiconductor (TSM).
No doubt, someday I'll be writing about the exploits and board seats of former Yahoo (YHOO) CEO Jerry Yang, former SAP (SAP) and HP CEO Leo Apotheker, Kodak (EK) CEO Antonio Perez, and former Research In Motion (RIM) co-CEOs Jim Balsillie and Mike Lazaridis. But that's another story for another day.

Image courtesy of Flickr user abardwell
Thanks for reading CBS NEWS.
Create your free account or log in
for more features.