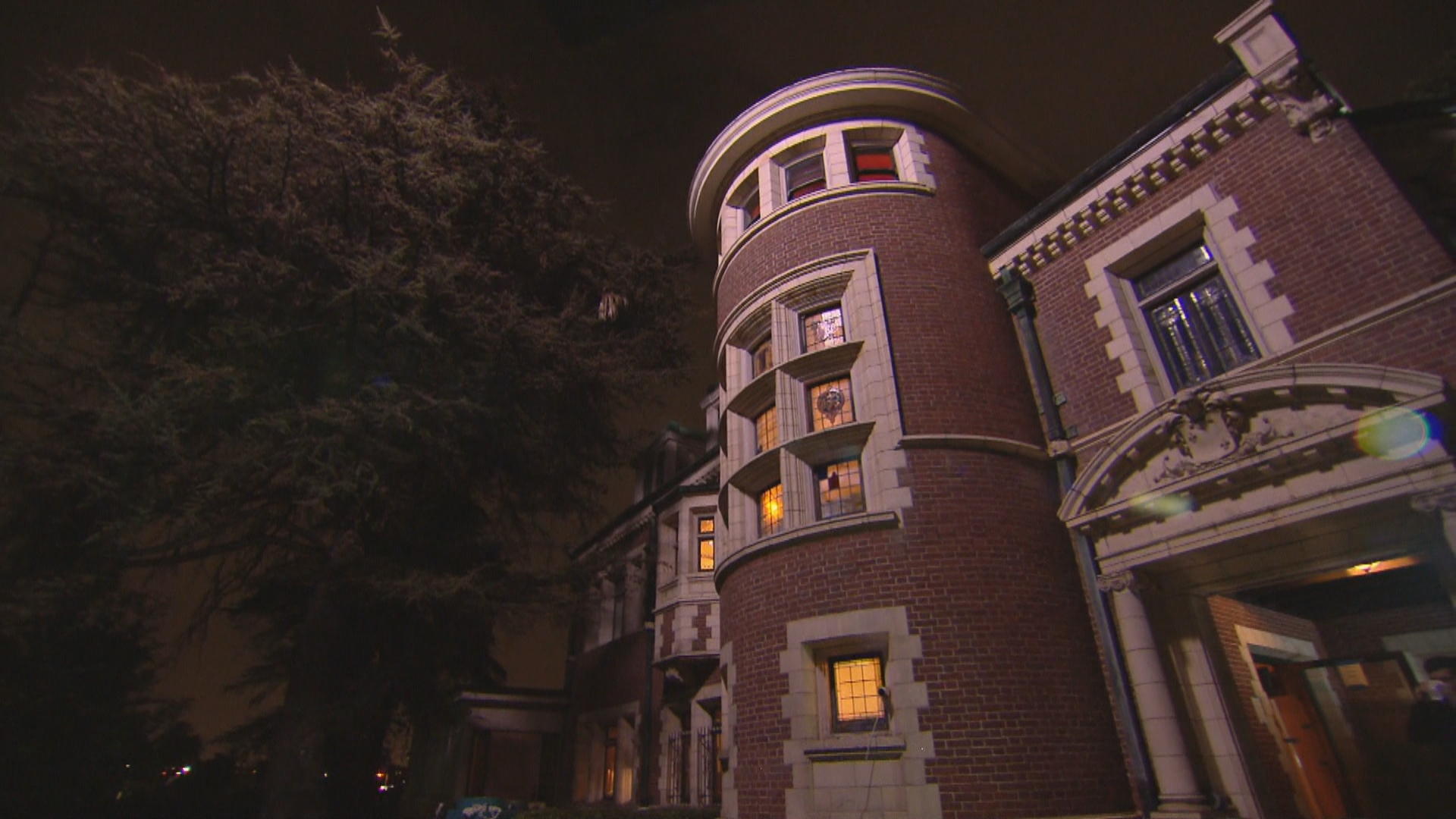 Couple who bought "American Horror Story" house suing seller over fan harassment
A California couple living in a Los Angeles mansion featured in the first season of the hit TV show "American Horror Story" is suing the former owner and the real estate company because they say they were never told that crowds of obsessive fans travel to see it. The couple says they have to deal with a sometimes-daily deluge of hundreds of fans, some scaling fences and climbing the walls. They say if they knew that beforehand, they never would have moved in, reports CBS News' Jamie Yuccas.
Ornate and classically creepy, the Rosenheim Mansion was an ideal setting for the terrifying first season of "American Horror Story." But actually living there has become a different kind of horror story for the home's owners, married couple Ernst Von Schwarz and Angela Oakenfold.
Oakenfold said on a daily basis they see groups of people turning up for selfies and videos.
"We have had several break-ins. We have had on three or four occasions just in the last year, had to call the police," Oakenfold said.

Fans have climbed fences to get onto the property and one perched on their ledge. Some teenagers literally got a lift from a garbage truck driver.
"He put them in the crane and elevated it. And I'm in the bathroom and I look out the window and there are teenage girls screaming at me," Oakenfold said.
"We Googled the house of course like everybody else would. But if you Google the house you find a lot of movies have been filmed here…. Lastly the 'American Horror Story,' which I have never seen, you had never seen," Von Schwartz said.

They say their realtor and the home's former owner should have alerted them about the show's rabid fans.

They're now suing both the former owner and their realtor for unspecified damages so they can build a permanent fence or hedge to secure their privacy. The realtor issued a statement: "I have no doubt that the truthful facts of this case will resolve this matter in our favor."

"We feel like they cheated us," Oakenfold said. "We want to live here of course. But it is very difficult because we don't feel safe," Von Schwarz added.
The couple say they also want to recoup their property's lost value. CBS News reached out to the former owner's attorney, who did not get back to us. A real estate lawyer told us if the seller knew about any neighborhood noises or nuisances, it does have a legal obligation to disclose them to the buyer.
Thanks for reading CBS NEWS.
Create your free account or log in
for more features.