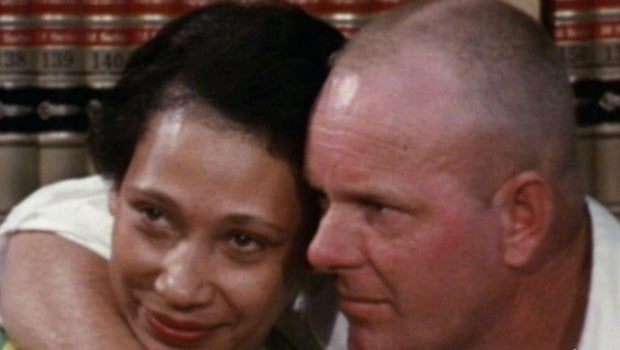 ​Almanac: Loving v. Virginia
And now a page from our "Sunday Morning" Almanac: June 12th,1967, 49 years ago today ... a day of triumph for a basic human right.
For that was the day the United States Supreme Court unanimously struck down state laws banning interracial marriage.
Difficult as it may be to believe today, 16 states at that time still had such laws, Virginia among them.
Virginia residents Richard and Mildred Loving had tried to sidestep the law by marrying legally in the District of Columbia in June of 1958.
But back home in Virginia they were soon found out, as Mildred Loving told CBS News correspondent Robert Pierpoint:
Mildred Loving: "The police came after us the 14th of July. We'd been married a month and a few days."
Pierpoint: "Mrs. Loving, what has been the worst part about all this for you?"
Loving: "Well, I guess the worst thing was spending a little time in jail. That's the worst thing."
In January of 1959, the Lovings pleaded guilty to violating the so-called Racial Integrity Act of 1924.
The judge then offered the Lovings a choice: a full year in jail ... or exile.
Richard Loving: "They told me I had to leave the state."
Pierpoint: "And what happened after that?"
Loving: "I left."
Pierpoint: "And took your wife with you?"
Loving: "That's right."
The Lovings moved to the District of Columbia, where, in 1963, they began the legal challenge that eventually led to the Supreme Court -- and vindication.
As Chief Justice Earl Warren wrote:
"The freedom to marry, or not marry, a person of another race resides with the individual, and cannot be infringed by the State."
"I feel free now," Mildred Loving exclaimed.
Richard and Mildred Loving are both gone now, but their victory is celebrated by marriage rights advocates every year on this day, called -- appropriately enough -- Loving Day.
To watch a scene for the upcoming drama "Loving," starring Joel Edgerton and Ruth Negga, click on the player below.
For more info:
Thanks for reading CBS NEWS.
Create your free account or log in
for more features.