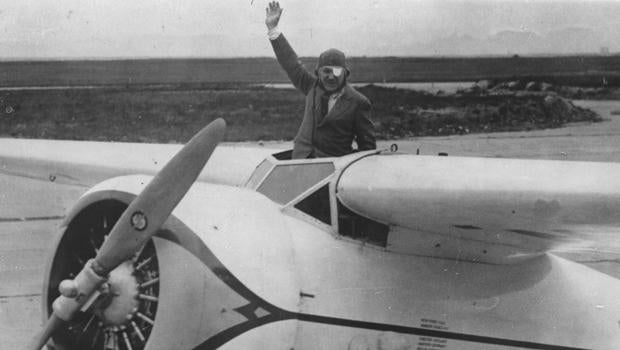 Almanac: Aviator Wiley Post
And now a page from our "Sunday Morning" Almanac: July 22nd, 1933, 85 years ago today … the day aviator Wiley Post made history.
For that was the day he arrived in New York in his plane the Winnie Mae after completing the first solo round-the-world flight, circling the globe in seven days, 18 hours, and 49 minutes – making just eleven stops along the way
A Texas native who'd lost an eye while working in an oilfield, Wiley Post set many other aviation records as well.
He was the first to pilot a plane at an altitude of 50,000 feet, and the first to get a boost from what was, back then, a relatively-unknown band of air currents called the "jet stream."
To survive at that height, he wore the very first pressurized aviation suit.
But Post's derring-do caught up with him in 1935, when he crashed an experimental plane while on a journey through Alaska, killing both himself and his world-famous passenger, the comic Will Rogers.
Wiley Post was just 36.
His historic plane, the Winnie Mae, is now in the collection of the National Air and Space Museum in Washington.

For more info:

Story produced by Cai Thomas.
Thanks for reading CBS NEWS.
Create your free account or log in
for more features.