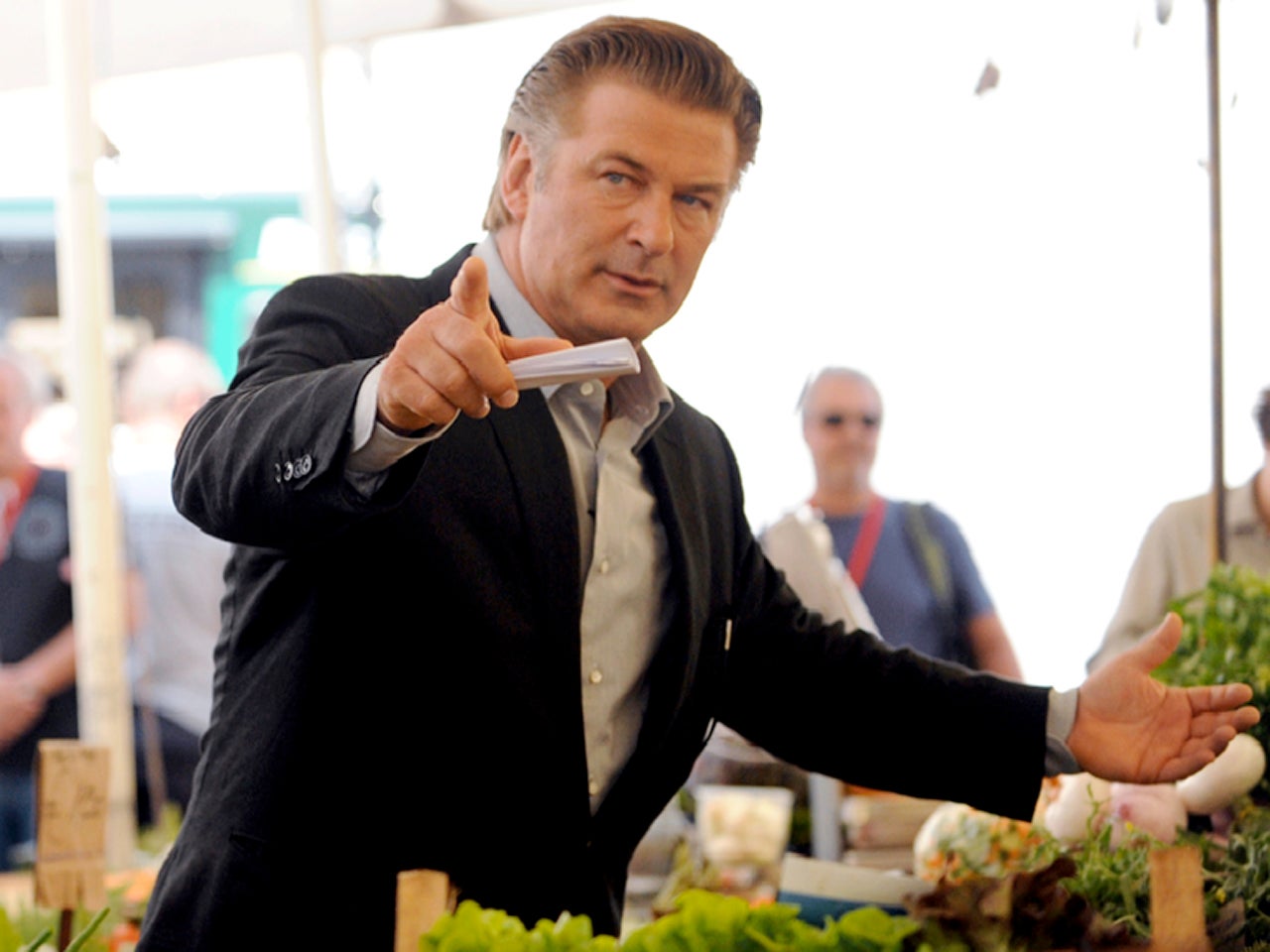 Alec Baldwin's "Words with Friends" addiction gets him kicked off plane
(CBS) - Actor Alec Baldwin was kicked off an American Airlines flight Tuesday after he refused to turn off his cell phone at Los Angeles International Airport.
Baldwin was playing the popular Scrabble-like game "Words with Friends" while waiting for the plane to take off. When he refused to turn off his phone, American Airlines left him at the gate.
Flight attendant on American reamed me out 4 playing WORDS W FRIENDS while we sat at the gate, not moving. #nowonderamericaairisbankrupt," Baldwin tweeted.
Tweets from Grant Cardone and Michael J. Wolf tipped off the "Twitterverserse" and the story began spreading immediately.
"Alec Baldwin is getting kicked off of AA flight as I tweet this!" tweeted Cardone at 1:13 p.m. PST.
"On an AA flight at LAX. Alec Baldwin removed from the plane. We had to go back to the gate. Terrible that everyone had to wait," Wolf tweeted moments later.
Baldwin's spokesman, Matthew Hiltzik, said the "30 Rock" actor was playing "Words with Friends" while the plane idled at the gate. "He loves 'Words with Friends' so much that he was willing to leave a plane for it," said Hiltzik.
Other passengers say he was actually talking on the phone, not just playing a game, reports CBS News correspondent Betty Nguyen. A crew member told the NY Post he was removed because he became "violent, aggressive" toward the staff.
Baldwin continued to taunt the airline by using the hashtag #theresalwaysunited. "United Airlines should buy Words With Friends," he tweeted.
American Airlines refused to make an official comment on the story, citing customer privacy, but they did tweet back at Baldwin.
"@AlecBaldwin Mr. Baldwin, we are looking into this. Please DM us contact information," the airline tweeted.

Eventually, the actor got onto another American Airlines flight to New York City with no other incident. We hope Zynga sends him a nice gift basket for all the free publicity.
Thanks for reading CBS NEWS.
Create your free account or log in
for more features.