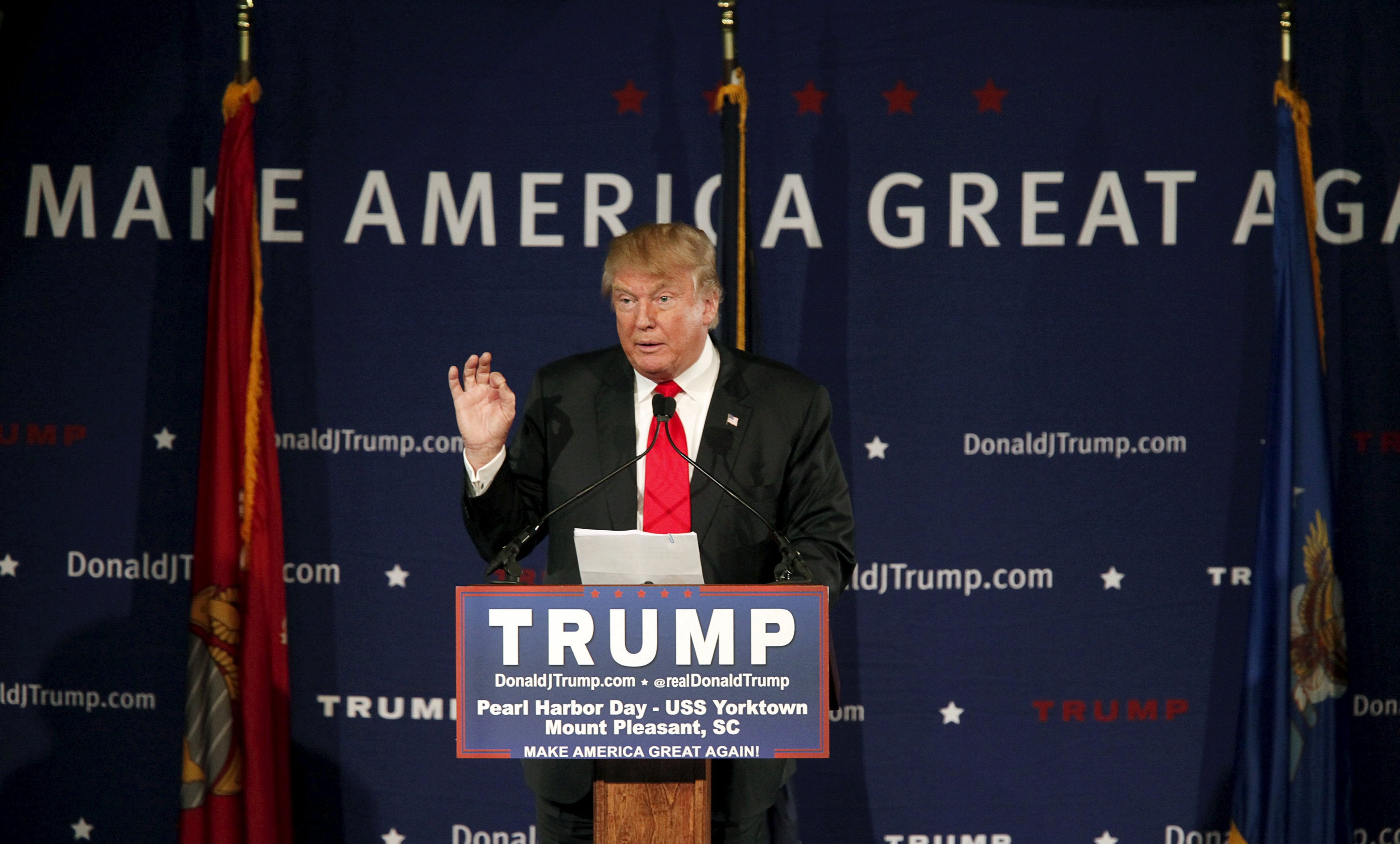 Terror group uses Donald Trump soundbite in purported propaganda video
Terror group al-Shabab, al-Qaeda's Somalia-based affiliate, is using a clip from Donald Trump in a purported Islamist propaganda video -- and it's gaining traction among Islamic State of Iraq and Syria (ISIS) online channels.
The nearly hour-long video, produced by al-Shabab's media arm al-Kataib, uses a soundbite from the Republican front-runner's speech in December calling for the "total and complete shutdown" of Muslims entering the country.
Preceding the Trump clip, a bite from the now-deceased al-Qaeda leader Anwar al-Awlaki, who was killed in a U.S. airstrike in Yemen in 2011, warns "Muslims of the West" to be cautious and "learn from the lessons of history."
"There are ominous clouds gathering in your horizon," al-Awlaki says in English. "Yesterday, America was a land of slavery, segregation, lynching, and Ku Klux Klan. And tomorrow it will be a land of religious discrimination and concentration camps. "
The video then cuts to a clip from Trump's South Carolina rally, where the GOP contender's comments are met with loud applause: "And so remember this. So listen. Donald J. Trump is calling for a total and complete shutdown of Muslims entering the United States until our country's representatives can figure out what the --- is going on."
Trump's expletive is bleeped out.
The video returns to Al-Awlaki, who adds, "The West will eventually turn against its Muslim citizens."
Also posted to the website of SITE Intelligence Group, the 51-minute, 44-second video is a larger call to black youths in the U.S. to convert to Islam. The video also cites other examples of perceived racial injustice, including recent police shootings, including the cases of Michael Brown in Ferguson, Missouri and Walter Scott in South Carolina.
According to SITE, the video -- the second in a series on American jihadi fighters produced by al-Shabab -- was widely distributed via Twitter and the encrypted messaging app Telegram on January 1.
In December, Democratic presidential candidate Hillary Clinton called Trump "ISIS' best recruiter" during a primary debate, saying that "they are going to people, showing them videos of Donald Trump insulting Islam and Muslims in order to recruit more radical jihadists."
Trump vehemently refuted the charge the next day, calling it "just another Hillary lie" in an interview with NBC's "Meet the Press."
Thanks for reading CBS NEWS.
Create your free account or log in
for more features.