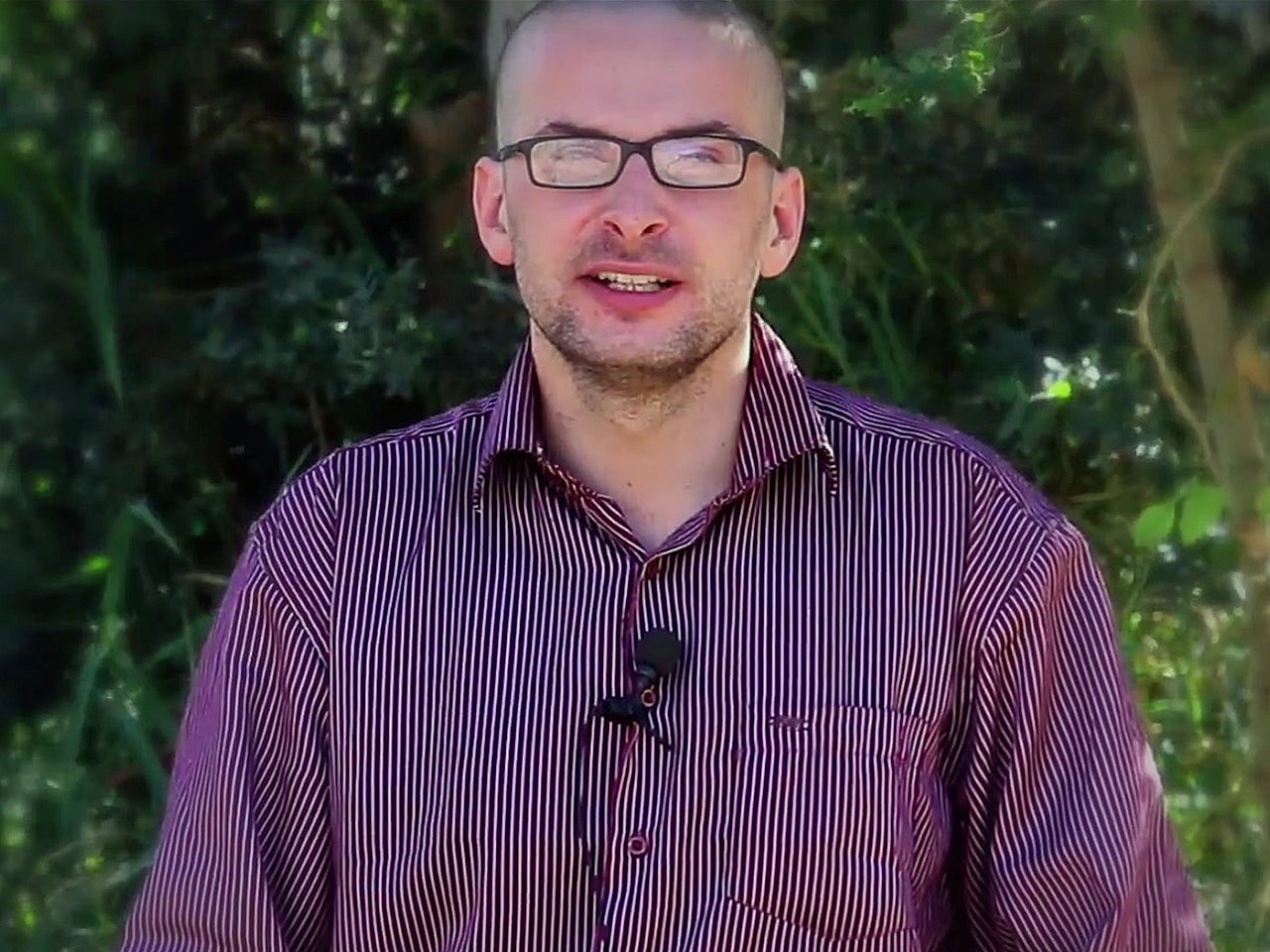 Al Qaeda video shows British-American hostage
Update: Defense Secretary Chuck Hagel announced Dec. 6, 2014, that Luke Somers was killed during a rescue attempt conducted Dec. 5, 2014.
Al Qaeda in the Arabian Peninsula (AQAP), the terror group's franchise in Yemen, released a video online late Wednesday showing the first images of a British-American man who has apparently been held hostage for more than a year.
The video, which was released by AQAP's media operation, shows Luke Somers speaking calmly into the camera and saying he was kidnapped in the Yemeni capital of Sanaa "well over a year ago."
"I'm looking for any help that can get me out of this situation. I am certain that my life is in danger. So, as I sit here now, I ask, if anything can be done, please let it be done. Thank you very much," Somers says in the video.
According to the Washington Post, Somers was working as a freelance photographer in Sanaa when he was abducted in September 2013.
Before Somers appears in the video, AQAP figure Nasser bin Ali al-Ansi reads a two minute statement in Arabic, in which he warns the U.S. government "of the consequences of proceeding ahead in any other foolish action," according to the Post.
CBS News national security correspondent David Martin reports that the video comes one week after U.S. Special Forces attempted to free Somers in an operation conducted in a mountainous region in the eastern part Yemen. It's believed he was moved to a different location two days before the raid, which was successful in rescuing eight other hostages and killing more than half a dozen al Qaeda militants.
The pentagon had asked news organizations not to report that the raid was carried out by American commandos, says Martin, for fear it would only increase the danger Somers is in. The story got out anyway, and now his captors are threatening to execute him.
Al-Ansi said in the video that the U.S. government had three days to meet AQAP's demands -- which he said were known to officials but he does not explain in the video. If America fails to meet those demands, he said Somers would meet an "inevitable fate."
Many U.S. intelligence analysts consider AQAP the greatest threat to American interests right now. The group has successfully smuggled explosives onto commercial airplanes, including in the 2009 Christmas day plot to blow up a Northwest Airlines flight over Chicago in 2009.
AQAP boasts one of the al Qaeda network's most skilled bomb makers, Ibrahim al-Asiri, and is believed to be working toward new attacks on aircraft.
Thanks for reading CBS NEWS.
Create your free account or log in
for more features.