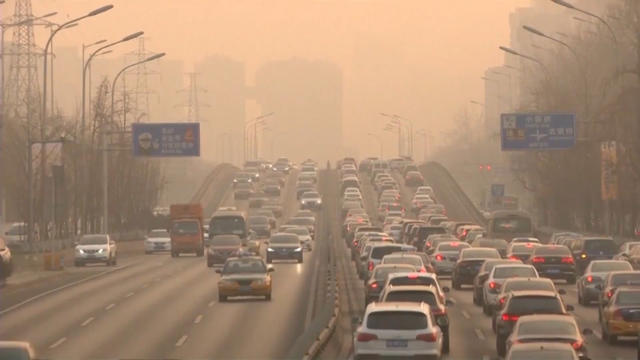 Air pollution may damage kidneys, new study finds
Air pollution may harm your kidneys, a new study says.
"Even levels below the limit set by the [Environmental Protection Agency] were harmful to the kidneys. This suggests that there is no safe level of air pollution," said study leader Dr. Ziyad Al-Aly.
Al-Aly is director of clinical epidemiology at the VA Saint Louis Health Care System.
He and his colleagues analyzed data from nearly 2.5 million U.S. military veterans who were followed for roughly 8.5 years. They found that as exposure to particulate matter air pollution increased, so did the risk of poorer kidney function, kidney disease and kidney failure.
Particle pollution refers to a complex mix of extremely small particles, such as soot, dirt and smoke, and liquid droplets found in the air, according to the U.S. Environmental Protection Agency. It's already known that inhaling these particles can affect the heart and lungs.
The results suggest that each year in the United States, almost 45,000 new cases of chronic kidney disease and more than 2,400 new cases of kidney failure are associated with particle pollution exceeding the EPA recommended limit.
The study found the strongest link between air pollution and kidney damage in southern California and large swaths of the Midwest, the Northeast, and the South, according to Al-Aly.
However, the researchers can only point to an association between air pollution and kidney disease, not a specific causal relationship.
The results were published online Sept. 21 in the Journal of the American Society of Nephrology.
The findings may help explain the large variation in kidney disease rates worldwide, Al-Aly said in a journal news release.
Previous research has linked air pollution with shorter life expectancy, the researchers said in background notes.
Thanks for reading CBS NEWS.
Create your free account or log in
for more features.