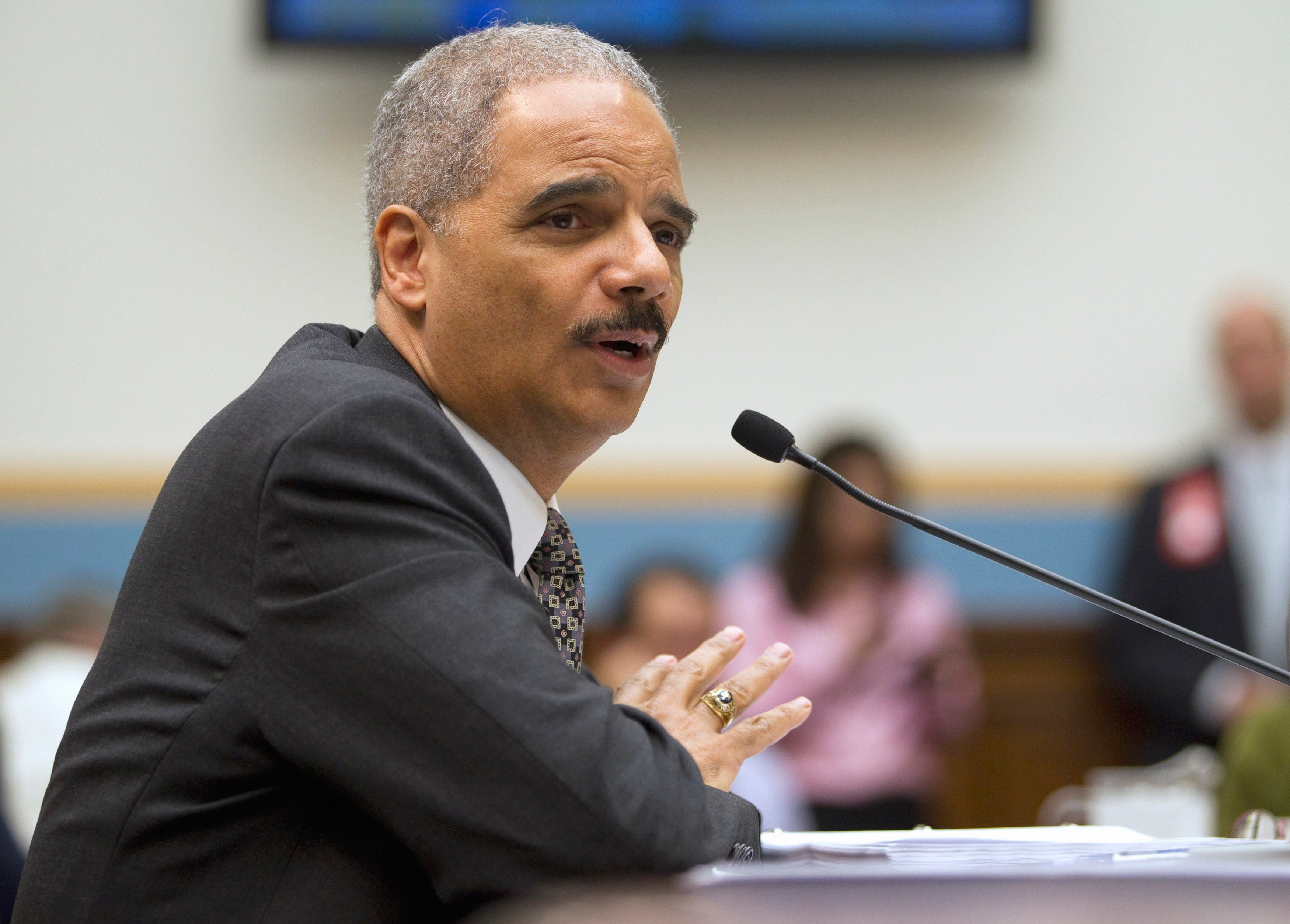 AG Holder responds to critics on Fast and Furious
In a letter to Congress, Attorney General Eric Holder has gone on the record with the most details yet about what he and other Justice Department officials knew about ATF's Fast and Furious operation, even though memos surfaced earlier this week showing multiple briefing memos mentioning Fast and Furious were sent to him as early as July of last year.
Holder says thathis testimony to Congress, stating he first heard of Fast and Furious earlier this year, "was truthful and accurate... I have no recollection of knowing about Fast and Furious prior to the public controversy about it."
In his letter, Holder also criticized the House Committee investigating Fast and Furious, saying he cannot sit idly by "as law enforcement and government employees who devote their lives to protecting our citizens be considered 'accessories to murder'."
Leahy plans Senate oversight hearing with Holder
Holder maintains he didn't know about the controversial gunwalking tactics used in the case.
The Attorney General says that while he was sent received memos on Fast and Furious, they are "actually provided to and reviewed by members of my staff and the staff of the Office of the Deputy Attorney General."
As CBS News has reported, the Deputy Attorney General during Fast and Furious, Gary Grindler is now Holder's Chief of Staff. Documents provided to Congress indicate Grindler received a detailed briefing on Fast and Furious in March of 2010 and made handwritten notes on briefing materials.
However, in the letter, Holder says Grindler "was not told of the unacceptable tactics employed in the operation in his regular monthly meetings with ATF..."
"I now understand some senior officials within the Department were aware at the time there was an operation called Fast and Furious although they were not advised of the unacceptable operational tactics being used in it," says Holder's letter.
Ariz. sheriffs call gunwalker "unconscionable," call for independent probe
Holder blamed Congress for failing to consider whether "additional tools are needed to stem the flow of guns to Mexico" and warned "until we move beyond the current political climate..nothing is going to change."
Late today, a spokesman for the House Oversight Committee investigating Fast and Furious said: "If Attorney General Holder had said these things five months ago when Congress asked him about Operation Fast and Furious, it might have been more believable."
Thanks for reading CBS NEWS.
Create your free account or log in
for more features.