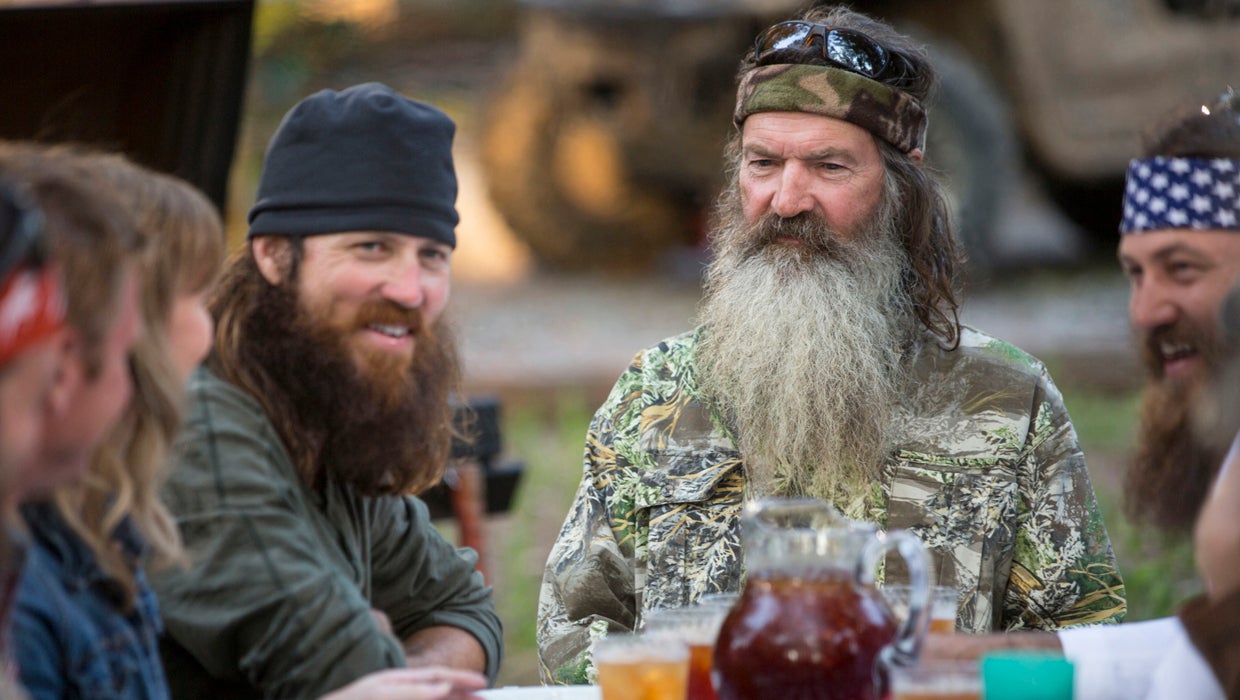 A&E can't win on "Duck Dynasty" flap
In entertainment, they say there's no such thing as bad publicity. But after the last 10 days, the A&E television network may not be so sure.
The controversy started when the star of the hit show "Duck Dynasty" got a tidal wave of criticism for making racially insensitive and anti-gay statements.
A&E quickly suspended the show's star Phil Robertson, which sparked outrage among his fans.

Then on Friday, on the company announced it was reversing field and reinstating him.

Now it feels like no one's happy.

A&E says it made the decision "after discussions with the Robertson family, as well as consulting with numerous advocacy groups." As part of the announcement, A&E also said it was going to start a public service campaign to promote tolerance.

"The fact that it was during the Christmas season, things are a little slower and people are paying attention to questions of faith and values, and it all created a perfect storm and A&E had to find a way out," said TV Guide editor Bruce Fretts.


Robertson told a writer for GQ magazine how he defines sin: "Start with homosexual behavior and just morph out from there." He went on to equate homosexuality with bestiality and questioning the appeal of same-sex relationships in crude terms. "But hey, sin: It's not logical," he said.

Talking about African-Americans before the civil rights movement, Robertson said, "I never, with my eyes, saw the mistreatment of any black person, not once. … They were happy; no one was singing the blues."

The network was in a tight spot. "Duck Dynasty" is not just its most-watched show, but cable TV's top reality show, with nearly 12 million viewers. The show sold $80 million in advertising through the first nine months of the year, and "Duck Dynasty" merchandise accounts for another $400 million.


"It's not a coincidence they released this on a Friday of a holiday weekend. They are trying to minimize the damage to the brand. And just keep on rolling and keep on printing money with 'Duck Dynasty,'" Fretts said.


Threats of a boycott of the network came from both sides – those angry A&E would suspect Robertson and those angry that it would not.


And then there was the clear message from the Robertson family, who said: "We cannot imagine the show going forward without our patriarch at the helm."

But as pressured mounted – 250,000 people signed a petition calling for a boycott of A&E if Robertson weren't reinstated – the network reversed field.

"A&E has decided to resume filming 'Duck Dynasty' later this spring with the entire Robertson family," the network said.




Thanks for reading CBS NEWS.
Create your free account or log in
for more features.