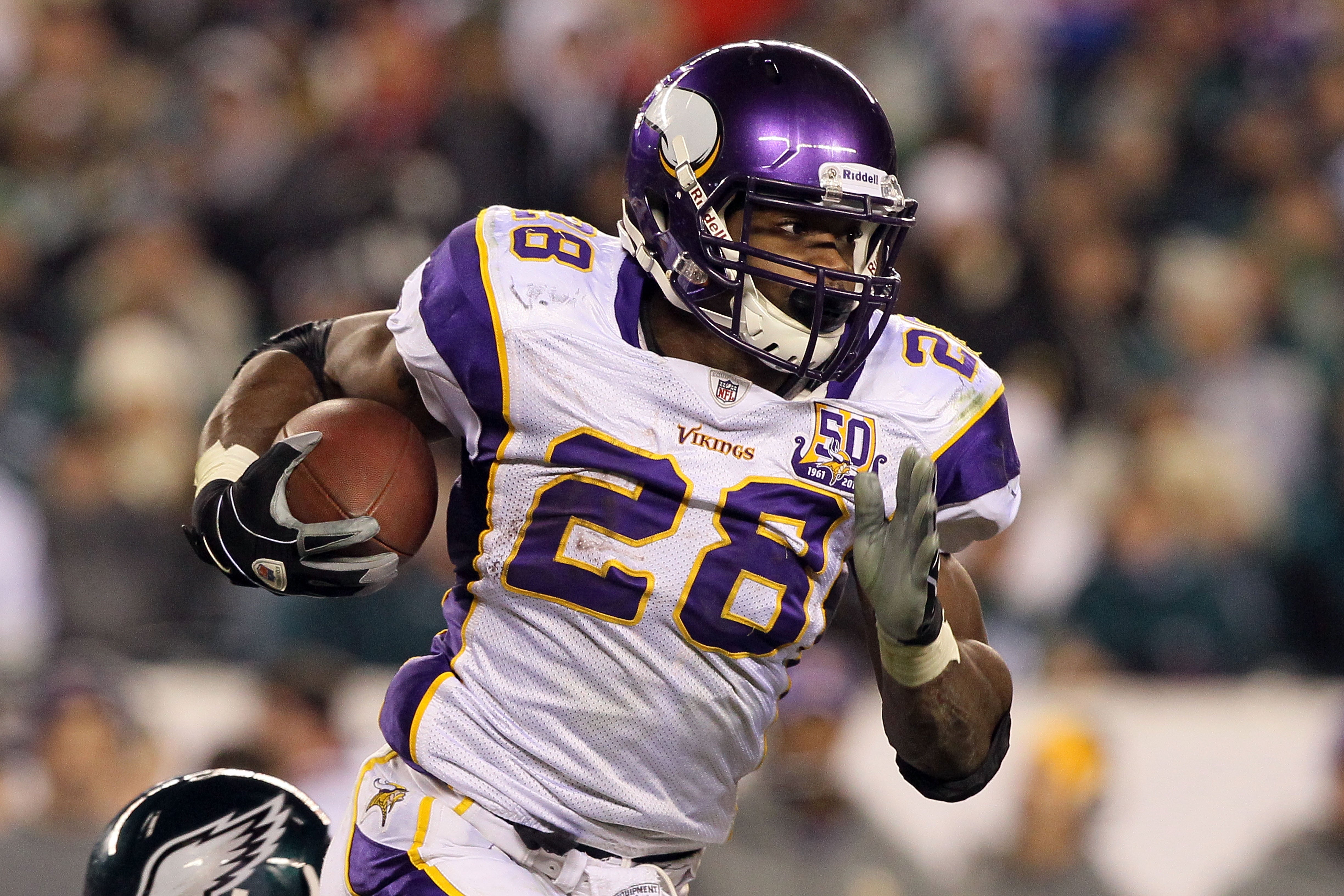 Adrian Peterson: NFL like "modern-day slavery"
Just when you thought the rancor between the NFL and players had peaked, along comes Adrian Peterson.
In a wide-ranging interview with Yahoo! Sports, the star Minnesota Vikings running back compared the league's labor situation to slavery.
"It's modern-day slavery, you know?" Peterson said. "People kind of laugh at that, but there are people working at regular jobs who get treated the same way, too. With all the money ... the owners are trying to get a different percentage, and bring in more money."
Peterson's remarks were later removed from the Yahoo! Sports post. The interviewer, Doug Farrar, said he believed that Peterson did not literally mean to compare the NFL's contentious labor dispute with the institution of slavery.
"I want to give him the opportunity to provide context as opposed to just running with it," Farrar tweeted.
At least one NFL player took issue with Peterson's analogy. Ryan Grant of the Packers tweeted that he "totally" disagreed with the comments, adding that there is "actually still slavery existing in our world.. Literal modern day slavery.. That was a very misinformed statement."
"But I understand what point he was trying to make," Grant tweeted. "I just feel like he should have been advised a little differently."
It's worth noting Peterson was interviewed just 15 minutes after the union filed papers to decertify so emotions were running high - and words were coming out unfiltered. In fact, when discussing the hot-button topic, the player seemed to realize he should push the self-edit button mid-sentence:
"All some people see is, 'Oh, we're not going to be around football.' But how the players look at it ... the players are getting robbed. They are. The owners are making so much money off of us to begin with. I don't know that I want to quote myself on that..."
Thanks for reading CBS NEWS.
Create your free account or log in
for more features.