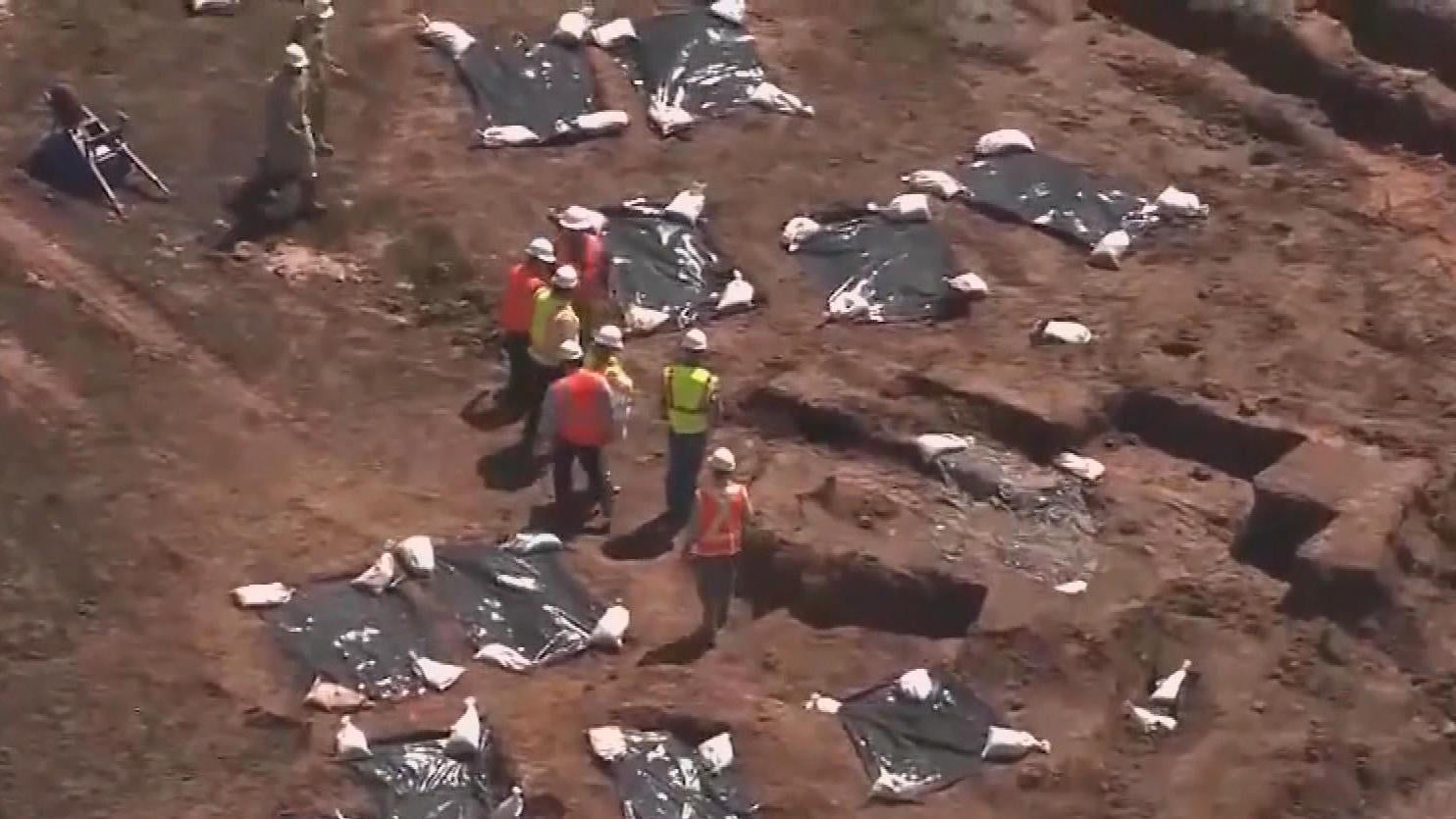 Activist warned of building on site where dozens of bodies were found
A local activist and historian warned school officials not to build on a site in Sugar Land, Texas, where nearly a hundred Civil War-era burials have been uncovered. Archaeologists believe the bodies belonged to African-American prisoners who were forced to work on plantations after the Civil War ended.
Reginald Moore, the activist who sounded the alarm to school officials, was deeply impacted when he saw the remains.
"Well it was overwhelming," Moore says. "It was almost like seeing someone that you love and that you held dear to you and they passed on."
Moore says he hopes the discovery will allow the dead to rest in peace and the living to acknowledge the past.
"Hopefully there will be a healing," Moore says. "Some type of remorse, some type of apology and some type of reconciliation. So we can all learn and grow from this."
Construction of the school facility has proceeded with caution since the first remains were uncovered in April. This week, archaeologists confirmed discovery of at least 95 graves, roughly 50 of which have been exhumed.
Early analysis indicates the prisoners were part of a convict-leasing program. It allowed plantation owners and others to use unpaid inmates, who might have been incarcerated for minor infractions like loitering, as part of their workforce. Many suffered from extreme malnutrition and other health problems.
"We're looking at what are called muscular skeletal stress markers, and when you do heavy labor and you do heavy labor over and over and over again, it actually changes the bone," lead anthropologist Catrina Whitley said.
Found in what appears to be wooden caskets, all but one set of remains uncovered so far are male. They're believed to range in age from 14 to 70. Scientists also uncovered artifacts from the era including bricks and chains.
"Some of them have swivels on them that were more than likely utilized in chain gangs," archaeological project manager Reign Clark said.
The facility under construction still plans to open for the 2019 school year as they continue to build around the grave site.
The Texas Historical Commission is asking people to get in touch with them if they believe any of their relatives may have been buried at the site.
Thanks for reading CBS NEWS.
Create your free account or log in
for more features.