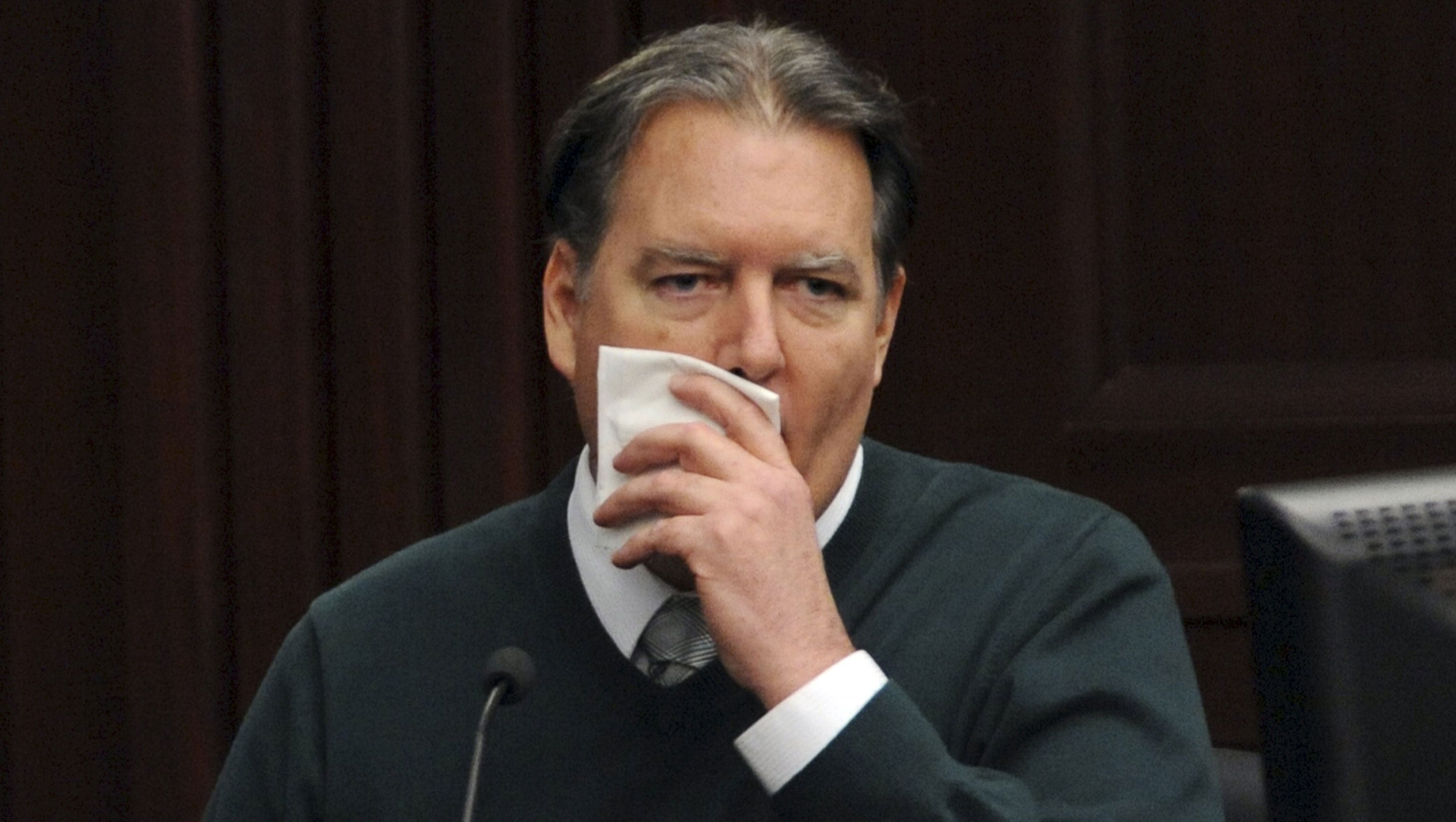 Accused "Loud Music" Shooter Dunn: "It was life or death"
JACKSONVILLE, Fla. - Michael Dunn, the man accused of fatally shooting Florida teen Jordan Davis, said he was "fighting for his life" when he opened fire on an SUV the night of Nov. 23, 2012.
In emotional testimony on Tuesday morning, Dunn, 47, said the teen threatened to kill him, brandished what he thought was a shotgun out of the SUV's window and got out of the car before Dunn fired his pistol out of his car's window.
"It was Jordan Davis who kept escalating this to the point where I had no choice but to defend myself," Dunn said. "It was life or death."
Dunn is accused of murdering Davis, 17, after an argument over loud music. Dunn maintains he killed Davis, who died of multiple gunshot wounds, in self-defense. The defense rested shortly after 2 p.m. on Tuesday afternoon.
Dunn told the jury he had stopped into a Jacksonville gas station with his fiancee, Rhonda Rauer, so Rauer could buy a bottle of white wine. The couple had just returned from Dunn's son's wedding reception and they were on their way back to a nearby hotel.

When Dunn pulled his car into the gas station lot, he said a red SUV next to him began blasting loud music.

"The body panels on the SUV were rattling, my rear view mirror was shaking, my ear drums were vibrating," Dunn said. "I mean, this was ridiculously loud music."

Dunn said he asked the people in the car to turn the music down, and when they did, he said, "Thank you."

But soon, it was turned back up again. Then, he said he heard racial epithets and threats coming from the car.

He said he heard a male's voice over the bass saying, "Something something cracker." He then said he heard, "I should kill that mother f---er."
"I'm flabbergasted," Dunn told the jury. "I must not be hearing this right."

Dunn said he heard in a more elevated tone, "I should f—ing kill that mother---er."

"He was screaming," Dunn said. "There's no mistake of what he said. That's what he said."

At that point, Dunn said, he felt he should try to "de-escalate" the situation. When he looked back towards the rear of the SUV, he said the back rear window was down, and he could see two young men in the back seat with "menacing expressions."

"Are you talking about me?" Dunn said he asked them.

"They were saying they wanted to kill the motherf---er, and I wanted to know if I was that motherf---er," Dunn told the jury.

Dunn sighed as he described what happened next.

The young man in the rear passenger seat "leaned forward and picked something up and slammed it against the door," Dunn said. Then, Dunn said, he saw what he believed was about four inches of the barrel of a shotgun sticking out above the windowsill.

Dunn said he heard the young man saying, "Yeah, I'm going to f---ing kill you."

"I'm looking at a barrel and I'm looking at a gun and he's threatening me," Dunn told the jury.

The young man cracked open the door, looked at Dunn, and said, "You're dead, b---h."

The door opened, Dunn said, and he saw the young man get out of the SUV and his head clear the window frame. According to Dunn, he said, "This s—t's going down now."

"My death is imminent," Dunn said. "He's coming to kill me, he's coming to beat me. I'm not really sure what his intentions are – actually, he made it real clear what his intentions were."

Dunn re-created for the jury how he reached into his glove box for his pistol and aimed the gun out of his window, angling back towards the rear of the SUV. "You're not gonna kill me, you son of a b---h," Dunn said as he fired, he told the jury.

"How can I describe this? I had what I called tunnel vision," Dunn said, describing aiming toward where he felt the threat was coming from. "My hearing kind of dimmed, my senses, everything faded into the background."

Dunn grew emotional when he described fearing that his fiancee's life would be in danger when she came back to the car after hearing the shots.

"It wasn't just my life I was worried about," Dunn said, crying.

In a combative cross examination, prosecutor John Guy challenged whether Jordan Davis was outside the car when he was shot. An associate medical examiner testified Monday that it appeared Davis was sitting in the SUV when he was shot.

He also asked whether it was true he never told his fiancee as they drove away that he was threatened with a gun, which Dunn said was "incorrect."

"Isn't it true you never told the love of your life that those boys had a gun?" Guy said.

"You weren't there," Dunn told Guy.

No gun was found in the vehicle. Dunn maintains he believed what he saw above the windowsill was a gun.

"I have every right of self-defense and I took it," Dunn said. "…My intention was to stop the attack, not necessarily to end a life."
Thanks for reading CBS NEWS.
Create your free account or log in
for more features.