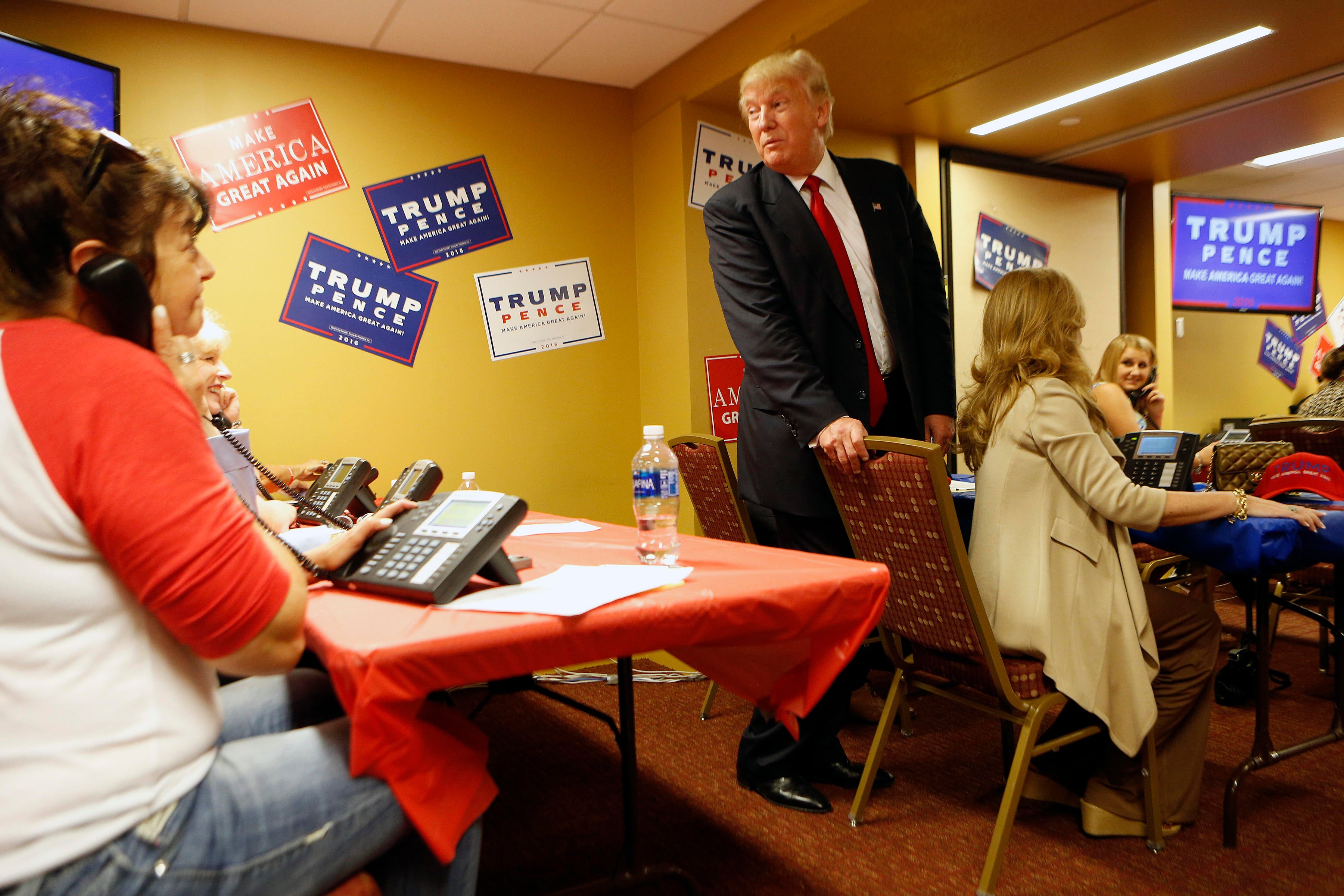 Could absentee ballots spell trouble for Donald Trump in North Carolina?
Believe it or not, North Carolina residents have been voting for a month already.
In-person early voting starts October 20, but absentee voting is well underway and an early pattern has emerged that doesn't bode well for Donald Trump, or down-ballot Republicans.
Dr. Michael Bitzer, a professor of politics at Catawba College, has been examining the absentee ballot figures from the state election board on a daily basis throughout the election. With a month of data and a month left in the race, Bitzer urged caution, but believes there is a pattern.
"It is dangerous trying to read too much into this this early but I think there is definitely a trend and it seems to be that the Republican side does not have the same amount of enthusiasm or grassroots activity as what we have seen in the past," Bitzer said.
To echo Dr. Bitzer, it is important not to jump to any major conclusions based on these early numbers, given the amount of time left in the race and the level of unpredicatibility we have seen in the campaign. That said, the current figures show a departure from historic norms and are worth investigating.
Traditionally, Republicans have had a big advantage in absentee voting. Older, rural, and military voters are often more conservative and have favored this method over their Democratic counterparts, who historically enjoy a larger percentage of the early in-person vote.
So far this cycle, registered Republicans continue to hold an overall advantage in requested ballots but are well behind where they were four years ago at this time. On top of that, registered Democrats and independents have increased their participation in the absentee process compared to 2012, both in requested and returned ballots.
Overall, close to 125,000 ballots have been requested by registered voters throughout the state and just under 25,000 of them have been returned as of October 11th. Among the absentee ballots returned and accepted, Republicans have a slight advantage over Democrats, 38 percent to 37 percent. Unaffiliated voters make up 28 percent of the the total ballots submitted to this point.
To put that into perspective, 4.5 million North Carolinians voted in 2012, with 218,000 of those coming from absentee ballots.
In 2012, North Carolina was extremely close. Republican nominee Mitt Romney beat President Obama here by just over 92,000 votes. Of the absentee ballots submitted in 2012, Romney received 71,000 more votes than Obama. That difference accounts for 77 percent of the total vote Romney ultimately won the state by.
As things stand a month out, it looks as though Donald Trump may not enjoy that same advantage going into Election Day -- but there are four weeks left for Trump and Republicans to mobilize supporters.
Dallas Woodhouse, executive director of the North Carolina Republican Party, says he is not worried. "We don't see any major concerns in these numbers," he told CBS News. "Republicans were a little later in requests and have picked up in returns."
For Dr. Bitzer and other outside observers of these early returns, the raw numbers are less important than the sentiment they could represent, and what it says about the energy and organization in the state.
"Part of the ground game operation is organization and mobilization, and if you take just these numbers and compare it to 2012, there is obviously something happening where Democrats and, surprisingly, unaffiliated voters, are being persuaded and mobilized in a way where Republican voters are not." Bitzer added, "It is going to take a major push to get them [Republicans] to where they were four years ago."
The absentee numbers will continue to change and will likely be overshadowed by the push to get people to vote early in-person across the state starting next week. But if 2012 and the latest polling provide any context, the race in North Carolina will be close and the margins in absentee ballots could make all the difference.
North Carolina is seen as a must-win for Trump. He cannot afford to give up any ground to Clinton that Romney won in 2012 and hope to get to 270 electoral votes.
"There is no way that Donald Trump can win the White House without North Carolina in his column," Bitzer said, without hesitation.
Thanks for reading CBS NEWS.
Create your free account or log in
for more features.