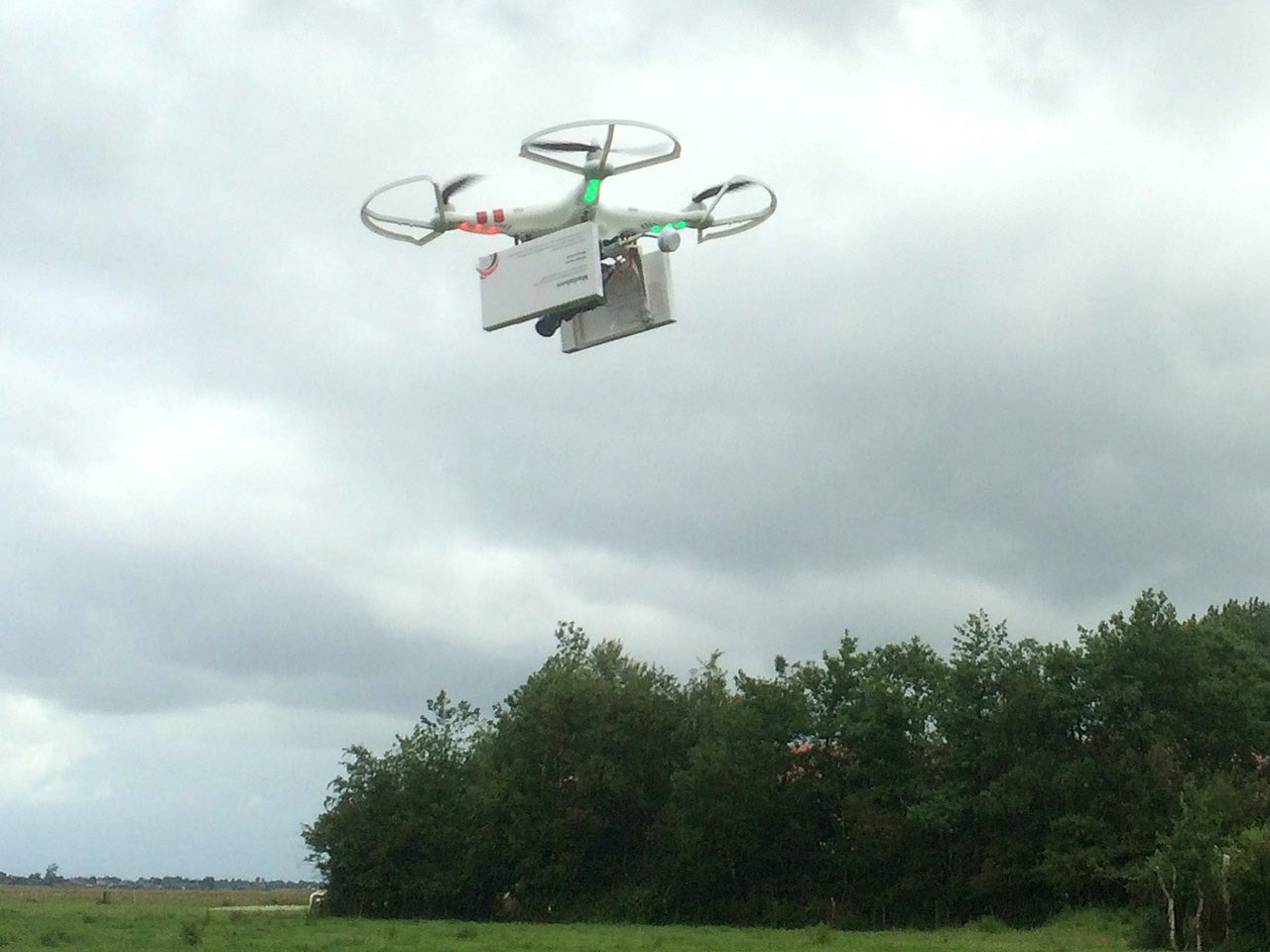 Group to fly abortion pills into Poland by drone
LONDON -- Holland-based women's rights group Women on Waves is set to fly packages of abortion pills into Poland by drone, to raise awareness of the lack of abortion rights in the country, which is one of just three in Europe that severely restrict the practice. The other two are Ireland and Malta.
Women on Waves was founded in 1999 by Dutch doctor Rebecca Gomperts to provide abortions to women who cannot get them legally in their home nations. Until now, they've worked primarily aboard ships at sea.
"I think it's extremely important because within Europe there's so much inequality and difference in how women's rights are being respected," Gomperts told British daily "The Telegraph."
"We're very interested in the new developments around drones," she said in the interview, published on Monday, six days before the planned flight over the Germany-Poland border. "In a sense it's a campaign to call attention to the reality for women in Poland. But there's a future for it as a delivery model. We might do it in Ireland."
Gomperts hopes the drone, which is to fly from Frankfurt an der Oder, Germany into Slubice, Poland, will help women on a practical level and raise awareness about the varying European abortion laws.
The delivery involves several different women's groups, including Cocia Basia, a Berlin-based pro-abortion support group for Polish women, and Polish women's group Fundacij Feminoteka.
Due to Poland's restrictive legal requirement for getting an abortion, the World Health Organization estimates that around 50,000 underground abortions are performed each year in the country, and thousands of Polish women fly to England to get the procedure.
While the delivery itself will not be illegal, women who take the pills may be in violation of the law if certain legal thresholds are not met. In Poland, women may only have an abortion if the pregnancy was caused by rape or incest, or if the woman's health is in danger because of the pregnancy.
Women who get illegal abortions generally face no punishment under the law, but doctors can receive up to two years in prison for performing illegal procedures.
"We can't stop pointing out the lack of safe access to abortion and medical abortion pills," said Gomperts in the interview with The Telegraph. "It's a violation of women's rights. We have to make every effort to make sure they get that access."
Thanks for reading CBS NEWS.
Create your free account or log in
for more features.