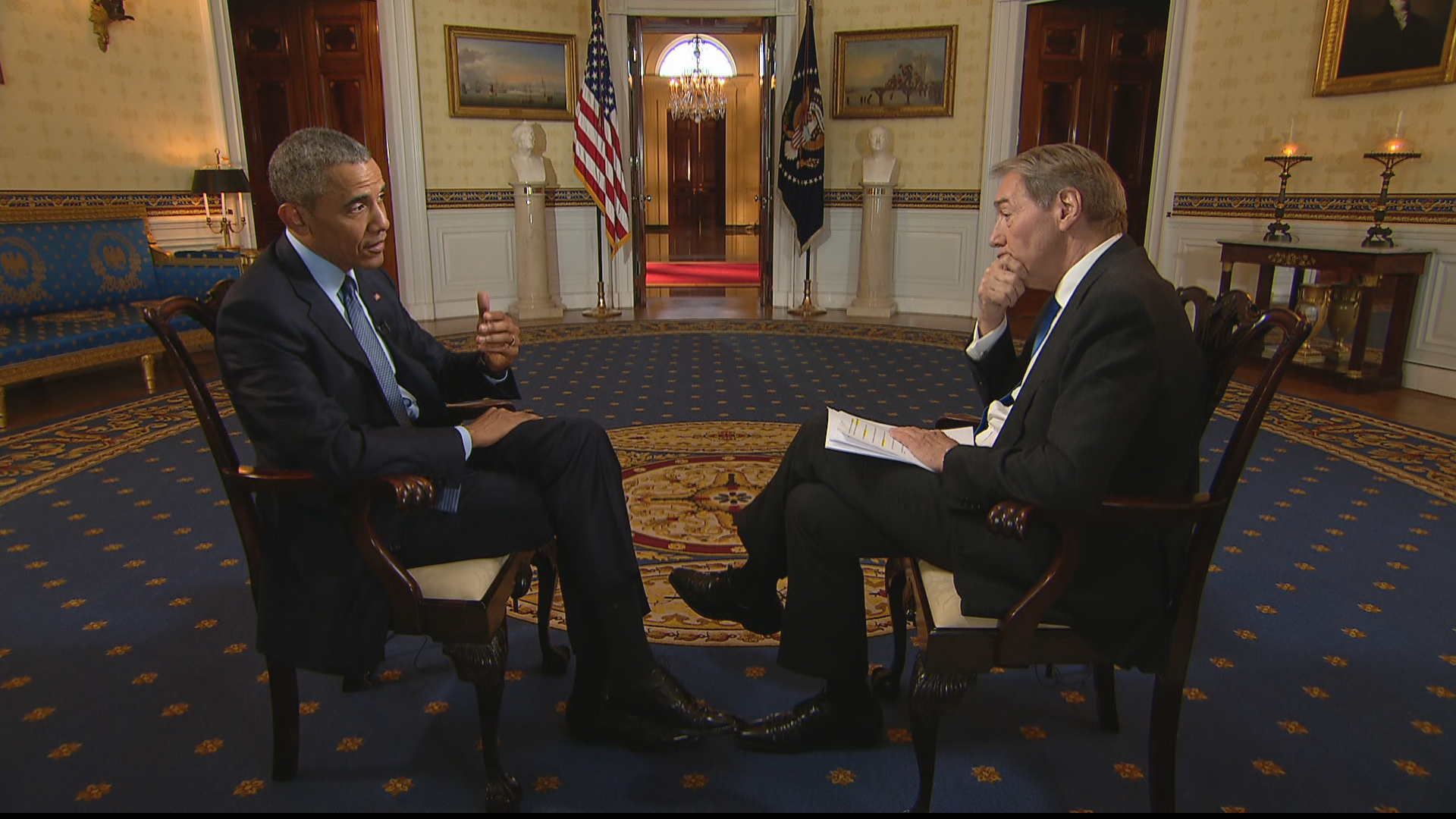 Obama weighs in on 28 classified pages of 9/11 report
President Obama on Monday said the director of national intelligence will soon complete a review of 28 pages of a redacted congressional report on 9/11 that a number of current and former lawmakers, U.S. officials and victims' families want declassified.
In an interview with CBS News' Charlie Rose, the president was asked if he has read the 28 pages.
"I have a sense of what's in there. But this has been a process which we generally deal with through the intelligence community and Jim Clapper, our director of national intelligence, has been going through to make sure that whatever it is that is released is not gonna compromise some major national security interest of the United States. My understanding is that he's about to complete that process," Mr. Obama told Rose.
CBS' "60 Minutes" recently aired a story highlighting the 28 pages and it also featured interviews with current and former members of Congress, U.S. officials, members of the 9/11 Commission and families of the terrorist attacks. Former Sen. Bob Graham helped author the report that the 28 pages appears in and while he declined to detail that section, he told "60 Minutes" that that portion could highlight possible Saudi support for the 9/11 hijackers. He also suggested that it sheds light on a network of people he believes supported the hijackers in the U.S.
House Minority Leader Nancy Pelosi, D-California, is among a number of lawmakers who wants the 28 pages declassified.
The president on Monday also weighed in on bipartisan legislation that is pending in the Senate that would allow victims of terror attacks on U.S. soil to sue foreign countries that might have provided support.
Mr. Obama warned that it could have consequences that would, for instance, allow people in other countries to continually sue the U.S.
"This is a matter of how generally the United States approaches our interactions with other countries. If we open up the possibility that individuals and the United States can routinely start suing other governments, then we are also opening up the United States to being continually sued by individuals in other countries."
Bernie Sanders, a presidential candidate and senator, told "CBS This Morning" on Monday that he supports the legislation and Hillary Clinton also expressed support for it. Sanders also revealed that even though he has access to viewing the 28 pages, he hasn't read them.
Thanks for reading CBS NEWS.
Create your free account or log in
for more features.