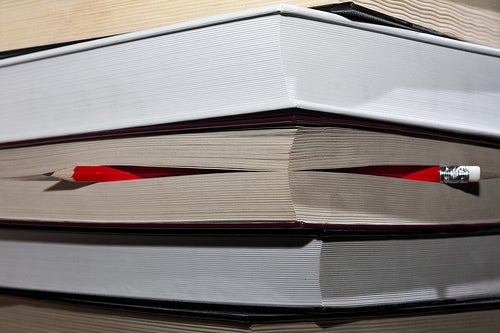 7 things high school sophomores should be doing
(MoneyWatch) This is the second part of a series on what high school students should be doing each year to prepare for college. Here is the first part:

If you will be a high school sophomore in the fall, the prospects of going to college should be becoming more real. As a sophomore, here are seven things you can do to get ready for that milestone:

1. Start researching colleges. Books such as "Fiske Guide To Colleges" and "The Princeton Review's The Best 366 Colleges" provide a helpful overview of many brand-name schools, but the vast majority of colleges and universities aren't covered.
High school freshmen: getting ready for college
Use websites Unigo and College Prowler to see what current students think about their schools. You can also explore colleges at Cappex and Zinch, which serve as repositories for information about schools and act as free collegiate matchmaking services. YOUniversityTV offers a ton of online tours of schools throughout the country.
2. Visit schools. The summer between sophomore and junior year can be a convenient time to begin checking out colleges and universities. The visits may help motivate students by showing them what all their hard work can lead to.
3. Consider taking the PSAT in October. This pre-SAT test is typically for juniors, but at plenty of high schools sophomores also take it. The PSAT can provide students with an idea of how they might fare with the SAT. By getting an assessment early, there is plenty of time to address weaknesses.
4. Take SAT Subject Tests. If a student is interested in schools that require SAT Subject Tests, he or she should try to take the relevant exam right after completing the high school course. These tests are available in such courses as U.S. history, chemistry, mathematics, foreign languages, and molecular or ecological biology. Most colleges and universities don't require these extra tests, but those that do may want scores in one to three subjects.
5. Don't forget extracurricular activities. Colleges care what a student does outside the classroom, but it is secondary to their academic profile. It's not the number of activities they are involved in, but their quality. Students should devote your time to activities that they care about and resist any temptation to get involved in activities strictly to impress admission officers.
6. Create a filing system. Once parents and students begin accumulating college marketing materials, they'll need a place to organize it. Create file folders for each school that interests you.
7. Read, read, and read some more. Being a strong reader makes it easier to perform well in college. Reading may also lead to higher scores on the SAT. Meanwhile, reading comprehension is not something students can cram for in the weeks leading up to the test.
This post was adapted from the second edition of The College Solution: A Guide for Everyone Looking for the Right School at the Right Price, which was released this month.

Image courtesy of Flickr user Haria Varlan
Thanks for reading CBS NEWS.
Create your free account or log in
for more features.