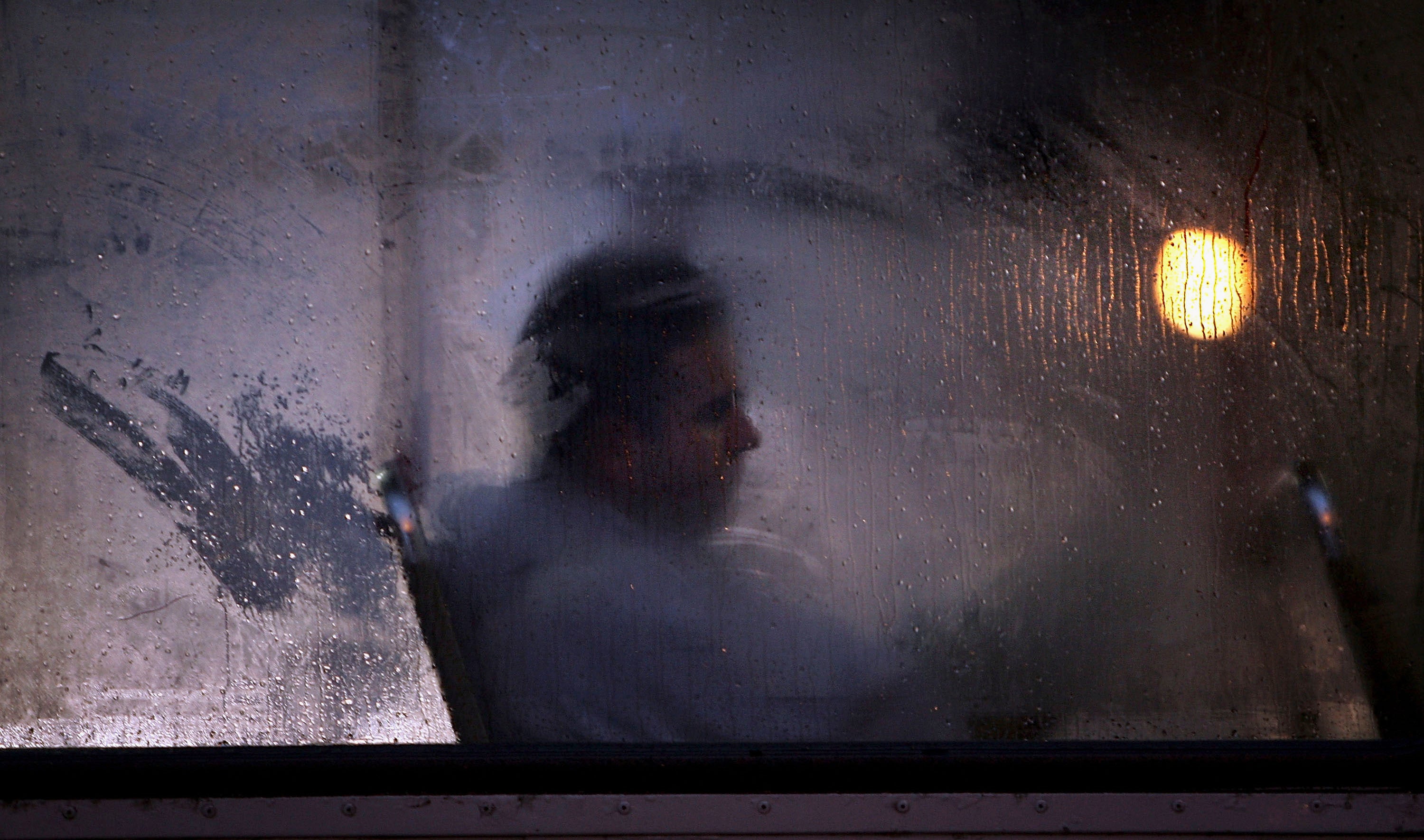 5 tips to fend off the Polar Vortex blues
Less daylight and an impending Polar Vortex weather system may be enough to send many Americans scrambling inside, bolting the doors, and maybe even showing signs of winter blues.
Temperatures are about to drop dramatically in much of the country as colder air moves south and east from Canada. Wind chills in the single digits will potentially affect as many as 243 million people living east of the Rockies. WBBM's meteorologist Megan Glaros in Chicago says this "big mass of Arctic air" will send temperatures plunging to 10 to 30 degrees below average by early next week.
These freezing temperatures will force many of us indoors. And a lack of sunlight and physical activity can contribute to feeling symptoms of seasonal depression including irritability, tiredness or low energy, sleep problems, appetite changes (like craving foods high in carbohydrates), and weight gain.
If these darker, colder days have you feeling off kilter, Dr. Vatsal Thakkar, Clinical Assistant Professor of Psychiatry at the NYU School of Medicine, suggests visiting your doctor and asking for some blood tests. "Ask for vitamin D, B12 and iron levels, and get your thyroid levels checked. If these are too low they may be bringing you down."
If you're one of the many people struggling with winter onset melancholy, here are five simple tips from to help you cope with darker, colder days:
1. Light up your morning routine
If blustery weather is keeping you from seeing the sun, you may want to invest in a full spectrum light. Special light boxes made for people suffering from Seasonal Affective Disorder (SAD) mimic natural outdoor light and appear to cause a change in brain chemicals linked to mood. Thakkar suggests reading a book or doing some work on the computer while sitting under a 10,000 lux light in the morning for about 30 minutes. Thakkar likes the SunTouch Plus, available on Amazon.com. Just make sure you don't stare directly into the light; that can cause eye damage.
2. Get up and work out
Thakkar advises that you get your aerobic workout in the morning to fire up your metabolism right away. Running or walking outdoors first thing in the morning can elevate your energy levels and bring a little sunshine into your life even on cold or cloudy days. But when the weather makes exercising outdoors out of the question, try looking for a home workout online, or purchase a mini trampoline to help bounce your blues away.
3. Bump up the Vitamin D
The CDC reported that in 2006 about two-thirds of Americans were lacking sufficient levels of vitamin D, the so-called "sunshine vitamin." Our bodies typically receive this vitamin by absorbing natural UVB rays from sunlight through the skin. The vitamin has been linked to healthy brain development. Thakkar says he is on a routine of daily vitamin D supplements and felt an increase in his energy within the first two weeks of taking the vitamin.
When shopping for vitamin D, Thakkar cautions against buying generic brand supplements because their effectiveness is not regulated. He also says to make sure you are taking enough to make a difference, but no more than 10,000 IU of the vitamin daily. Vitamin D is fat-soluble, so taking too much can cause toxicity. How much you need depends on factors including your age and where you live; the Vitamin D Council has more information on its website.
4. Eat more protein and fat
Though your body may be craving carbohydrates, actually indulging this craving could lead to spikes in insulin and crashes in energy. Thakkar says to incorporate more protein-rich and fatty foods to stabilize blood sugar and balance moods. "With the darker nights and wintery weather, we can make a parallel to hibernation. In order to hibernate, animals need higher blood sugar. We don't want to hibernate." Eating foods like avocado, lean meats, or coconut oil can help you regulate your blood sugar and satisfy hunger.
5. Check with your doctor about a prescription
In extreme cases, some people suffering from winter depression may benefit from prescription medication intervention like antidepressants, anti-anxiety or sleeping medications. See your doctor if symptoms persist.
Thanks for reading CBS NEWS.
Create your free account or log in
for more features.