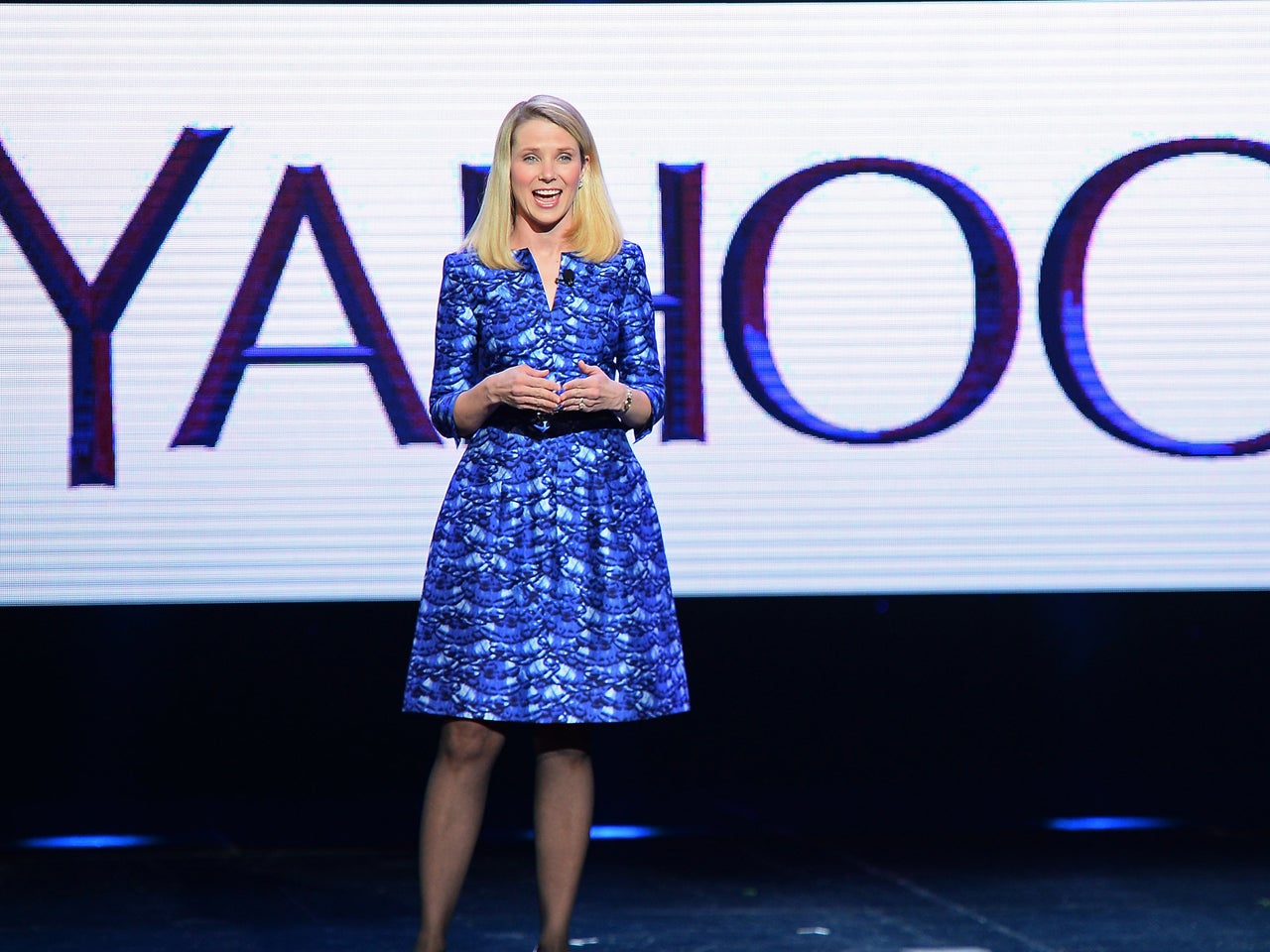 4 CEOs on thin ice in 2016
Heavy hangs the head that wears the corporate crown, especially when very little is going right. Ongoing woes eventually result in the departure of several high-profile CEOs every year, and the coming one will be no exception, with at least four chiefs already feeling the heat.
In 2015, many big-name CEOs left under fire, including United Airlines' (UAL) Jeff Smisek, DuPont's (DD) Ellen Kullman and Volkswagen's (VLKAY) Martin Winterkorn for reasons ranging from a federal political corruption probe to corporate performance to auto emissions fakery. The departure of Martin Shkreli from Turing Pharmaceuticals, a company that drew complaints about epic price increases for its pills, came after his arrest on securities fraud charges.
What CEOs run the greatest risk of leaving their perches in 2016? Leading the list are:
Gregory Cappelli of Apollo Education. For-profit colleges are in foul odor these days, amid federal investigations into allegations their students are poorly prepared for the workforce while they run up huge student loan debts. The largest chain of these schools, Apollo Education Group (APOL), is in the center of the maelstrom, with its enrollment in a steep decline.
The Department of Defense delivered a blow in October when it barred Apollo, the parent of the University of Phoenix, from receiving federal aid for new students who are in the military. Furthermore, the Federal Trade Commission has started an inquiry into the company's advertising and marketing. Apollo, with 246 locations worldwide, has about 200,000 students, less than half the count from five years ago.
For the fiscal year ending in August, Apollo's net income skidded to $29.8 million from $209 million the year before, and it was in the red for the fourth quarter. The stock was down almost 80 percent in 2015. Apparently, morale is not good at Apollo. Employee-review website Glassdoor finds that only 24 percent of staffers polled approve of their CEO.
This whole imbroglio has put a lot of pressure on Cappelli, 47, a former Credit Suisse analyst who joined the education company in 2007 and became chief executive in 2012. "None of us at Apollo are satisfied with where we are right now," he said at a recent analysts' conference call, where he pledged to improve things "despite enormous political distractions."
He said he's scrapping educational programs that don't work and debuting more promising ones, such as a new certificate in cybersecurity.
Unsurprisingly, Cappelli has a lot of critics who think he should go. Dallas Salazar, chief analyst at investment consulting firm CapGainr, wrote: "Cappelli has to know better than to think that the business can deteriorate to the level it has under his leadership and that he deserves to remain running the show. The fact is he doesn't." The company did not return requests for comment.
Marissa Mayer of Yahoo.The chatter about Mayer's troubles at Yahoo (YHOO) is full of would-a, should-a, could-a. Maybe, for instance, Yahoo would now be surging if she had bought Netflix (NFLX) instead of a gaggle of small tech bolt-ons. On the other hand, maybe no one could return this darling of the 1990s to glory, and an all-encompassing site like Yahoo is an artifact of the past.
But the fact remains that in her three years atop the Web giant, Mayer has not turned it around. The bad news keeps coming, and her options are narrowing.
When the IRS nixed a tax-free spin-off of Yahoo's piece of Chinese e-commerce behemoth Alibaba (BABA), she turned to a plan to divest the Yahoo core Internet business, which would be dauntingly complex to do. In the interim, Mayer is looking at layoffs and dropping less-profitable products.
Former Google (GOOG) executive Mayer, 40, had a sterling background and inspired a lot of hope when she first arrived. That hope has since faded.
Yahoo also has a habit of not keeping its top leader in place for too long. She's the fifth Yahoo CEO in the last 10 years, a period of flailing about in search of a new winning formula. Lists of her possible replacements are floating around, including big names like Facebook's (FB) Sheryl Sandberg and YouTube's Susan Wojcicki.
Financial results continue to disappoint: Its most recent quarter marked the ninth time in the past 11 periods that revenue has fallen or stayed flat. The stock was off by a third in 2015.
Compounding matters is a dismaying exodus of talent. Yahoo watches as Facebook and Google blow it away on ad pages. Critics chortle that the company's stakes in Alibaba and Yahoo Japan are worth more than Yahoo's market value -- and thus, they reason, Yahoo is essentially worthless.
SunTrust Robinson Humphreys analyst Robert Peck questioned whether the current company is "stable" and calls for a "seamless transition" to another chief. Hedge fund investor Eric Jackson of SpringOwl Asset Management advocated axing her and much of the Yahoo workforce, then putting up a billboard in San Francisco bearing the company's old logo "to send a message that the era of Marissa Mayer is now over."
The company's board says it's behind her. Chairman Maynard Webb said in a CNBC interview Dec. 9: "I've never met anybody that works harder, that's smarter and cares more. So, we want to help her return this great company ... to an iconic place where it belongs."
Despite all, Yahoo remains a valuable property in many respects. It has 1 billion users and generates around $5 billion in yearly revenue. Many believe, though, that Mayer won't be around for long to lead the company to wherever it's going.
Michael Pearson of Valeant. Here's another corporate chieftain who fell afoul of sky-high pill prices. Pearson's Valeant Pharmaceuticals (VRX) slashes research and development, buys old drugs and jacks up their prices. Soon after Valeant acquired heart drugs Isuprel and Nitropress in early 2015, it raised their prices by 525 percent and 212 percent, respectively.
Protests over this practice have prompted a federal investigation into Valeant's finances and distribution methods. The company took another punch when short seller Citron Research accused the firm of dressing up its books by making fake sales to a distributor, a mail-order pharmacy network called Philidor. Citron compared the arrangement to failed energy giant Enron. Valeant called the charge "false and misleading."
Pearson has struggled to bolster Valeant's tarnished image. Speaking to analysts this fall, he labeled complaints about pumped-up prices "misinformation" and said the company's average gross price hike was 36 percent. He also called on regulators to investigate Citron, saying the short seller's accusation was like yelling fire in a crowded theater.
But Valeant did sever its relationship with Philador, and its board named a committee to look into the issue. In a bid to replace Philador, it has cemented a distribution deal with drug chain Walgreens (WBA).
A former McKinsey & Co. consultant, Pearson became CEO in 2008 and set about expanding Valeant. In 2010, it merged with Canadian drugmaker Biovail and shifted its headquarters to Laval, Quebec; Canadian residency let it drastically reduce its tax rate. This merger-driven tax strategy, known as an inversion, was Valeant's introduction to high-level controversy.
When the recent problems emerged, Valeant's once-high-flying stock tumbled. The shares now change hands at less than 50 percent of their August high. The company also has lowered its financial expectations for 2015. The year's earnings per share projection, for instance, fell around 12 percent.
Right before Christmas, Pearson, 56, was hospitalized with severe pneumonia, and three top executives have temporarily taken over his duties while he's on medical leave. A company spokeswoman said the board "continues to support Mr. Pearson," who also is its chairman. Nevertheless, he faces a lot of obstacles ahead.
Bill Ackman, whose Pershing Square hedge fund is Valeant's third-largest shareholder, warned Pearson in a November email that he was in peril. Ackman, a longtime Pearson supporter, wrote: "Your reputation is at grave risk. Valeant has become toxic."
Shigehisa Takada of Takata. In Japan, chief executives rarely get shown the gate. One exception may be Takada, whose grandfather founded the Japanese vehicle parts maker in 1933. Now he's enmeshed in a scandal over its exploding auto air bags, whose malfunctions resulted in multiple deaths and injuries worldwide plus millions of cars recalled.
This has rocked Takata. Government inquiries and victim lawsuits are piling up, with no end in sight.
The air-bag disaster has sparked a shareholder call for CEO Takada to leave, a move that's highly unusual in politesse-minded Japan, where investor activism is highly uncommon. Fund manager Takahiro Kusakari of Sawakami Asset Management, until recently one of the manufacturer's biggest stockholders, has complained that management shut him out and minimized the risks of the controversy.
Kusakari sold the fund's stake in Takata this fall and declared that its top executives should exit the company. "We could not help feeling the management is not trustworthy," he told Bloomberg News. The company declined comment on Kusakari's views or the subject of replacing its CEO.
The nightmare situation already has claimed one executive suite casualty: Its Swiss-born president, Stefan Stocker, stepped down a year ago.
The U.S. National Highway Traffic Safety Administration fined Takata $70 million, with the possibility of $130 million in additional penalties if it fails to meet safety measures agreed upon in a consent order. The company said by 2018, it would phase out bag inflators powered by ammonium nitrate, whose flaws are at the crux of the problem. It intends to develop a replacement model that solves the safety weaknesses.
Meantime, with its recalls, Takata has substituted other propellants or upgraded the bags. The company notes that most of the problems occurred with older devices in hot climates, which interfered with proper bag inflation.
This air-bag debacle, ongoing since 2013, has taken a heavy financial toll on Takata, which suffered a $46 million loss in its fiscal half-year ending in September. Its stock market value on the Tokyo exchange has been almost halved this year.
When defective Takata air bags exploded, they peppered car occupants with deadly metal fragments. The company, with about a fifth of the international air-bag market, says its bags inflate within 0.005 seconds of a collision. (It also makes parts ranging from seat belts to child car seats.)
CEO Takada, 49, joined the company in 1988 and took the top job in 2013. Described as quiet and reserved, he has drawn criticism in Japan for not stepping forward to publicly address the tragedy, as General Motors (GM) chief Mary Barra did when malfunctioning GM ignition switches led to fatalities.
In a statement related to the NHTSA consent order, Takada said, "We deeply regret the circumstances that led to" the government action. And he pledged that the company "was committed to being part of the solution." The corporation, in a statement, added that: "Takata is committed to maintaining regular, open dialogue with investors as we work diligently to rebuild the trust of our automaker customers, regulators and the driving public."
Thanks for reading CBS NEWS.
Create your free account or log in
for more features.