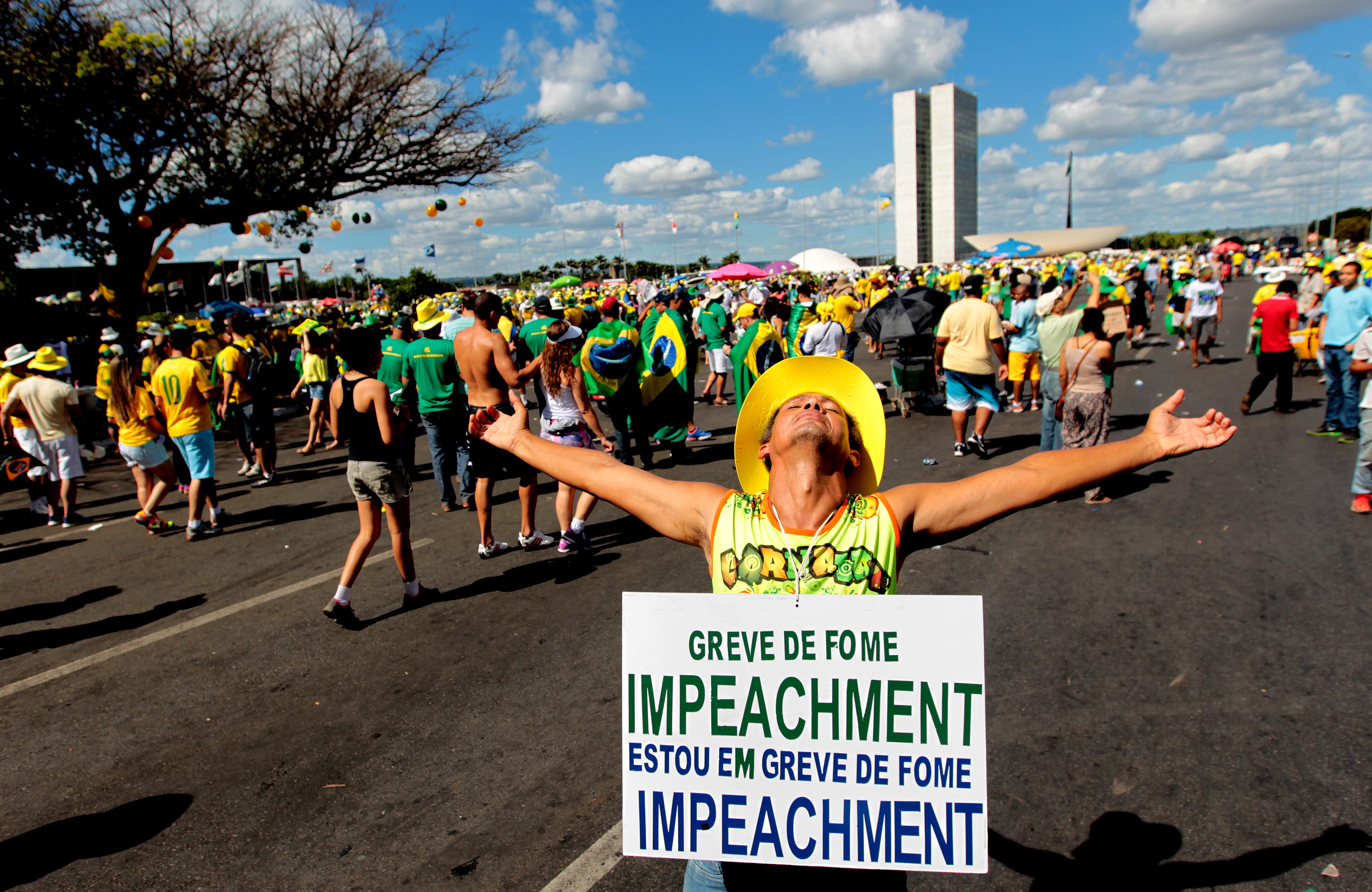 Dirty politics and filthy water: Can Brazil overcome Olympic hurdles?
The Olympic torch was lit in Greece Thursday to kick off the countdown and relay to the 2016 Summer Games in Brazil, three months before the opening ceremony.
Unlike recent Olympics, the torch will not burn at a sports venue during the games, but in downtown Rio. That's because the city is using two stadiums, shining light on some major problems in the host country, reports CBS News correspondent Ben Tracy.
Video made by the Brazilian government shows Rio as a stunning and energetic city fit for the Olympic gods. But nearly seven years after it was chosen to host the Summer Games, there is a new reality in Rio.
"When Brazil was awarded the games in 2009, it was a very stable country," said Cindy Boren of the Washington Post. "And now in the interim, it has become destabilized. The president is facing impeachment."
Brazil's senate will vote next month on whether to impeach President Dilma Rousseff. Several other high-ranking politicians are also tied to a massive corruption scandal with the state-run oil company.
There are also concerns about security - Brazil has multiple entry points because it shares a border with 10 other countries that experts say terrorists could exploit.
"They see that there's opportunity in loose border patrol, poor governance, corruption," said Alberto Fernandez, counterterrorism expert at the Middle East Media Research Institute. "The Islamic State and Al Qaeda are always looking for those major venues where they can make a very powerful statement."
Then there's Zika. The World Health Organization has declared it a global health emergency because it causes serious birth defects. U.S. soccer star Hope Solo still plans to compete in the games, but admitted in February that she is concerned.
"At some point, I do want to start a family and I don't want to be worried, I don't want to have those anxieties," Solo said.
Mosquitoes aren't the only pests posing a problem. Alligators have been breeding near the site of the Olympic golf course, and Rio's main Olympic waterways are so contaminated, experts say athletes are competing in the equivalent of raw sewage. One athlete believes he got flesh-eating bacteria after sailing in Rio's waters.
But the International Olympic Committee says Rio is on track to host the games. All but two of the venues are finished and after a slow start, ticket sales are finally picking up.
"We feel that the Rio 2016 team is ready to rise to these challenges and to deliver Olympic and Paralympic Games that will reflect the Brazilian warmth, the Brazilian hospitality and love for the Games," said Nawal El Moutawakel, chairwoman of the IOC Coordination Commission.
It appears that Brazil will make sure the stands are full at the events. If the country does not sell enough tickets, the government may give them away to schools to fill the stadiums.
The games cost nearly $11 billion to put on -- 60 percent of which came from private donations.
Thanks for reading CBS NEWS.
Create your free account or log in
for more features.