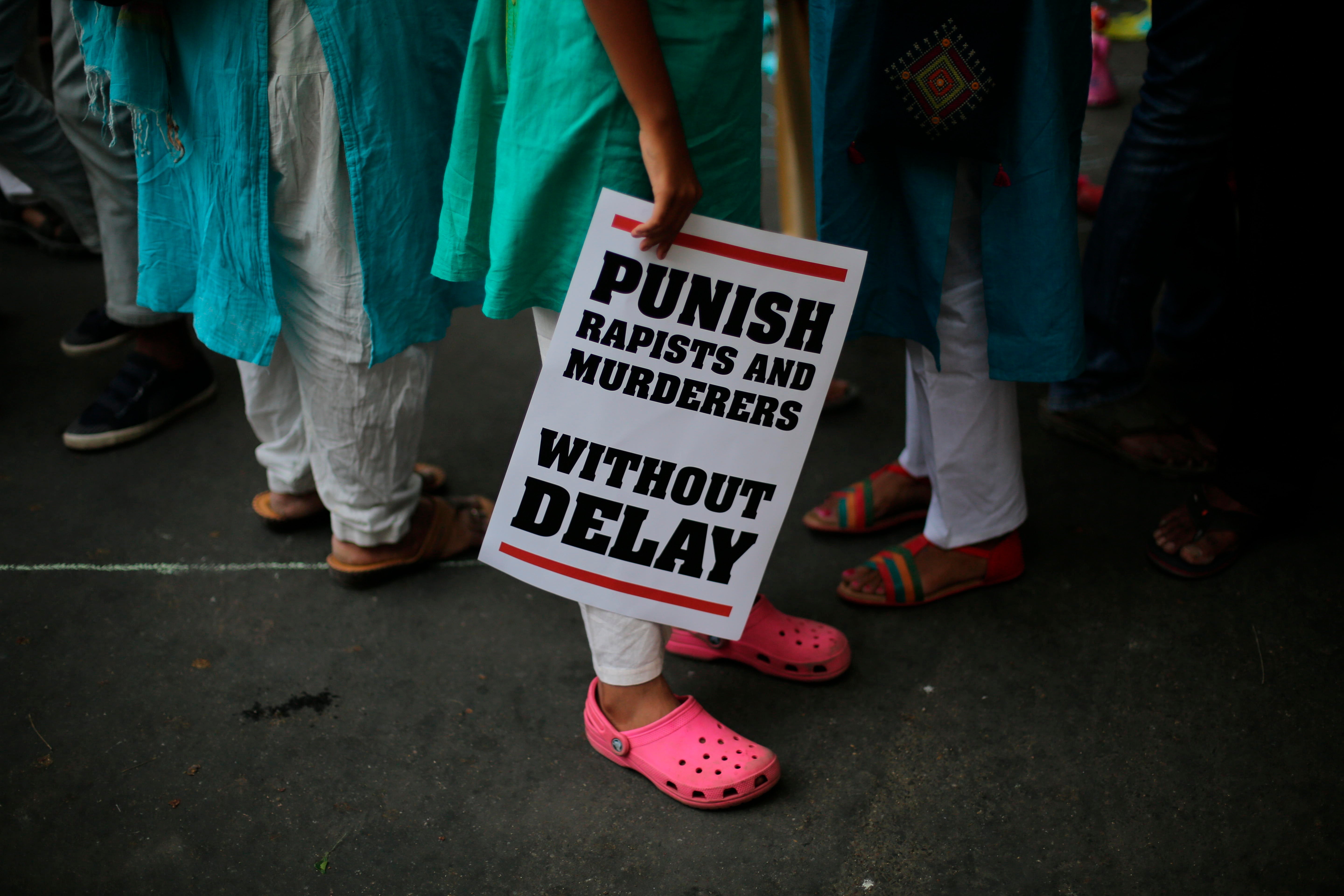 16-year-old girl burned to death after rape in India
PATNA, India -- Indian police on Saturday arrested 14 people suspected of kidnapping, raping and burning to death a teenage girl, the latest in rising crimes against women in India despite toughening of laws. District Magistrate Jitendera Singh said the accused abducted the girl from Chatra, a village in eastern Jharkhand state, while she was attending a wedding ceremony on Thursday. Some of them allegedly raped her before letting her go home.
The village council leaders imposed a fine of 50,000 rupees -- about $770 -- on the accused the next day. Singh said the suspects beat up the girl's family members for complaining against them and burned her to death after finding her at home alone on Friday.
"The two accused thrashed the parents and rushed to the house where they set the girl ablaze with the help of their accomplices," Ashok Ram, the officer in charge of the local police station, told the AFP news agency.
Singh said police were searching for the main suspect in the case. The BBC reports the girl was 16.
India has been shaken by a series of sexual assaults since 2012, when a student was gang-raped and murdered on a moving New Delhi bus. That attack galvanized a country where widespread violence against women had long been quietly accepted.
While the government has passed a series of laws increasing punishment for rape of an adult to 20 years in prison, it's rare for more than a few weeks to pass without another brutal sexual assault being reported.
Responding to widespread outrage over the recent rape and killings of young girls and other attacks on children, India's government last month approved the death penalty for people convicted of raping children under age 12.
Thanks for reading CBS NEWS.
Create your free account or log in
for more features.