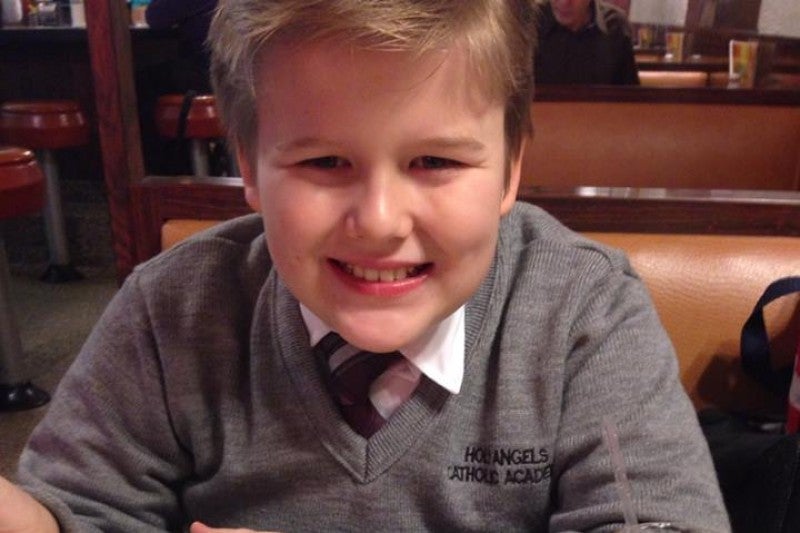 13-year-old Danny Fitzpatrick kills self, describes being bullied in emotional note
NEW YORK-- A 13-year-old Staten Island boy took his own life after what he described as merciless bullying by his classmates at a private Catholic school, according to CBS New York.
Danny Fitzpatrick hung himself in the attic of his home on Thursday.
The teen left behind a hand-written note describing the alleged abuse by five boys at Holy Angels Catholic Academy in Bay Ridge, Brooklyn.
"They did it constantly," Danny said in a note, adding that he told his teachers, but they did nothing.
"I gave up the teachers ... they didn't do ANYTHING," Danny wrote.
Daniel Fitzpatrick, Danny's father, said in an emotional Facebook video that his son "was a kind, gentle little soul" and "didn't have a mean bone in his body."
"No child should have to go through what my son went through," Fitzpatrick said.
Brooklyn Archdiocese spokeswoman Carolyn Erstad said they take the issue of bullying very seriously.
"Daniel's complaints about bullying did not fall upon deaf ears," Erstad said. "The principal believes she did everything in her power to help Daniel, and to deal with any students accused of bullying."
However, that's not enough for Fitzpatrick, who had a message for the parents of the other boys.
"You get to hold your children every night and day for the rest of your lives and their natural lives. I don't get that anymore," he said.
The NYPD confirms they are investigating.
The Fitzpatrick family has set up a GoFundMe page to give Danny a "proper memorial to shine a bright light" on bullying.
Thanks for reading CBS NEWS.
Create your free account or log in
for more features.