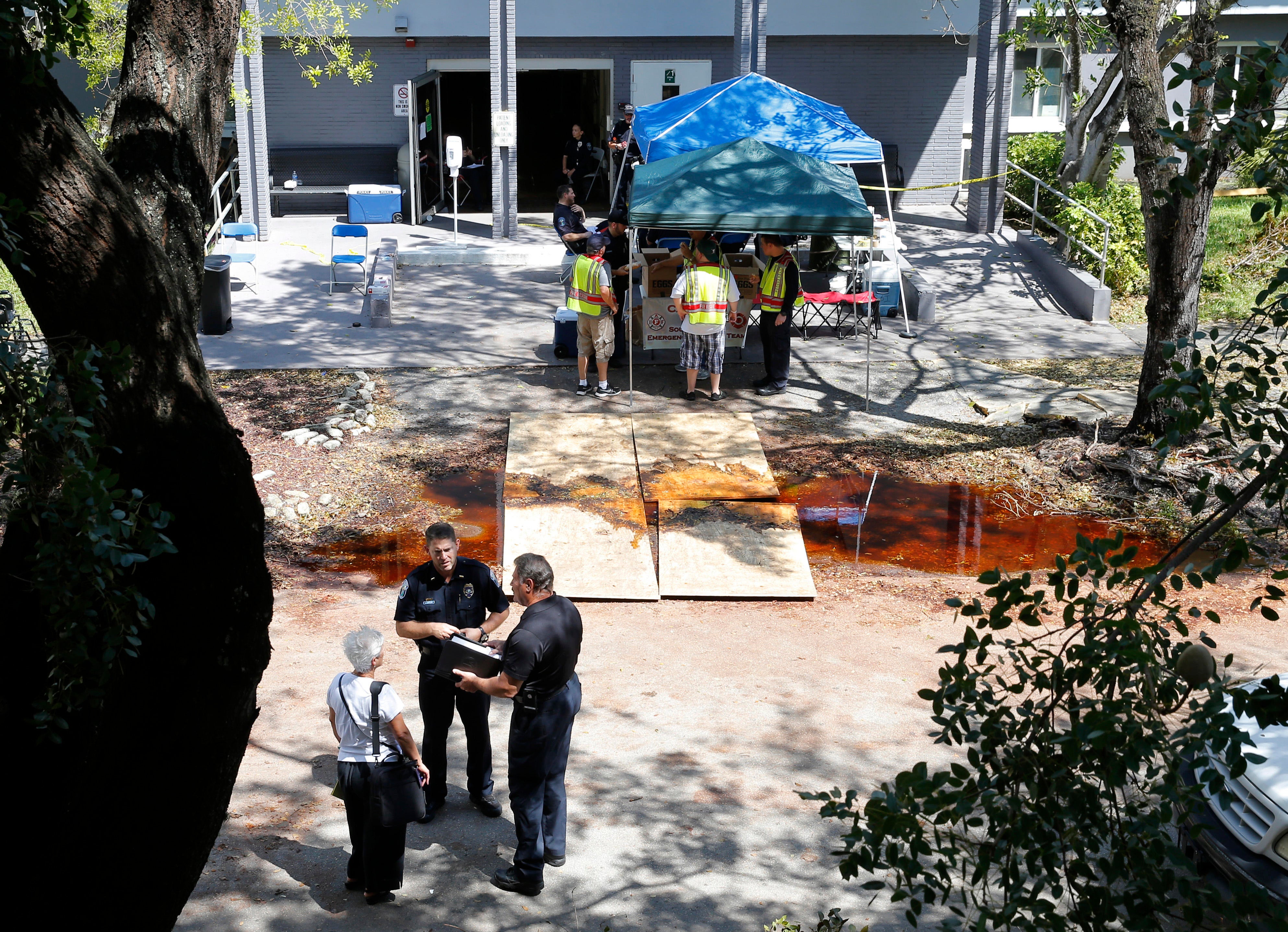 10th patient dies from Florida nursing home that lost power during Irma
HOLLYWOOD, Fla. -- Officials say a 10th patient has died after being kept inside a nursing home that turned into a sweatbox when Hurricane Irma knocked out its air conditioning for three days, even though just across the street was a fully functioning and cooled hospital.
Hollywood police said Thursday in a news release that 94-year-old Martha Murray died Wednesday. They said her death was related to the problems at the facility following Irma.
The first eight patients from the Rehabilitation Center at Hollywood Hills died Sept. 13, three days after Irma struck. The ninth died Tuesday.
The state has suspended the facility's license while the owners have sued the state to block its actions. The police and state attorney are conducting a criminal investigation as well.
The home has said it used coolers, fans, ice and other methods to keep the patients comfortable. Gary Matzner, the nursing home's attorney, said in a statement that owner Dr. Jack Michel and the staff are cooperating with the investigation.
"The center and its employees and directors are devastated by this tragedy," he said.
Irma reached Broward County on Sept. 10. The home has said a felled tree took out a transformer that powered the air conditioner, but it maintained power otherwise. It said it reported the loss to Florida Power & Light and was promised repairs in the next two days, but the utility never arrived.
Scott's office said that over those two days, home administrators Jorge Carballo and Natasha Anderson were in contact with the state about the failed air conditioner but never said the situation had become dangerous. The state said they were told to call 911 if needed.
On the afternoon of Sept. 12, the home borrowed portable air coolers from Memorial Regional Hospital, the trauma center across the street. Later that night, home administrators said, a physician's assistant checked the patients and none were overheated and the building temperature never exceeded 80 degrees. Under state law, the temperature was not supposed to exceed 81 degrees.
In the early hours of Sept. 13, the deaths began. Three 911 calls were made before 6 a.m., causing Memorial staff to rush across the street to offer assistance. Doctors and nurses said they found the home's staff working to cool the patients, although they and police have said the facility was very hot.
No temperature reading has been released as police have said that is part of the investigation.
Three people died on the home's second floor and seven succumbed at the hospital, including the 93-year-old man who died Tuesday and the 94-year-old woman who died Wednesday. The state said four of the deceased had body temperatures between 107 and 109 degrees.
Thanks for reading CBS NEWS.
Create your free account or log in
for more features.