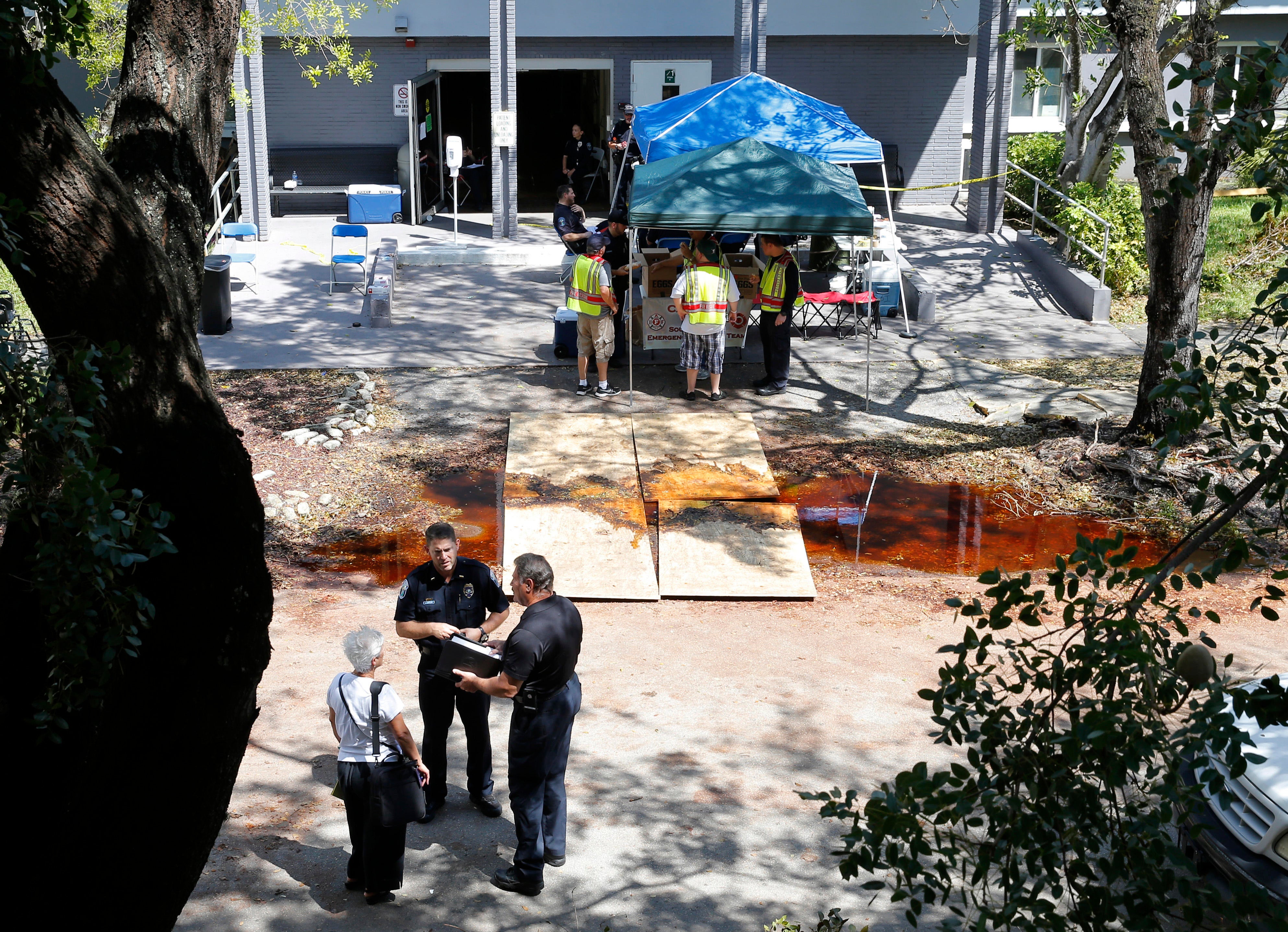 Florida suspends license of nursing home where 9 died after Irma
HOLLYWOOD, Fla. -- Florida officials have suspended the license of a nursing home that had nine patients die after Hurricane Irma knocked out its air conditioning.
The Agency for Health Care Administration said Wednesday that it suspended the license of the Rehabilitation Center at Hollywood Hills.
The agency previously banned the facility from admitting new patients and from receiving Medicaid. The home filed a lawsuit trying to block those orders.
The findings show residents of the facility did not receive timely medical care because the trained medical professionals delayed calling 911, CBS Miami reports. Facility staff began calling 911 on Tuesday, Sept. 12 -- two days after Irma hit. The facility has insisted it called utility Florida Power & Light 50 times, and said it called an emergency number issued by Florida Gov. Rick Scott.
Eight patients died Sept. 13, three days after Irma hit South Florida and knocked out a transformer that powered the home's air conditioner. A ninth died Tuesday.
Several residents suffered respiratory or cardiac distress, and at least eight of those patients ultimately died as a result of not receiving the medical attention.
In some cases, patients ended up at the hospital with body temperatures of 109.9, 108.5, 108.3 and 107. Home officials say they used coolers, fans, ice and other means to cool the patients.
Video emerged on Sunday from a relative of a patient that showed suffering in the sweltering heat while staff used fans in an attempt to cool them. At one point, the 34-second video shows a naked woman in a hallway who is hunched over what appears to be a hospital bed.
The nursing home is now under a criminal investigation.
Home attorney Gary Matzner did not immediately to an email seeking comment on the suspension.
Thanks for reading CBS NEWS.
Create your free account or log in
for more features.