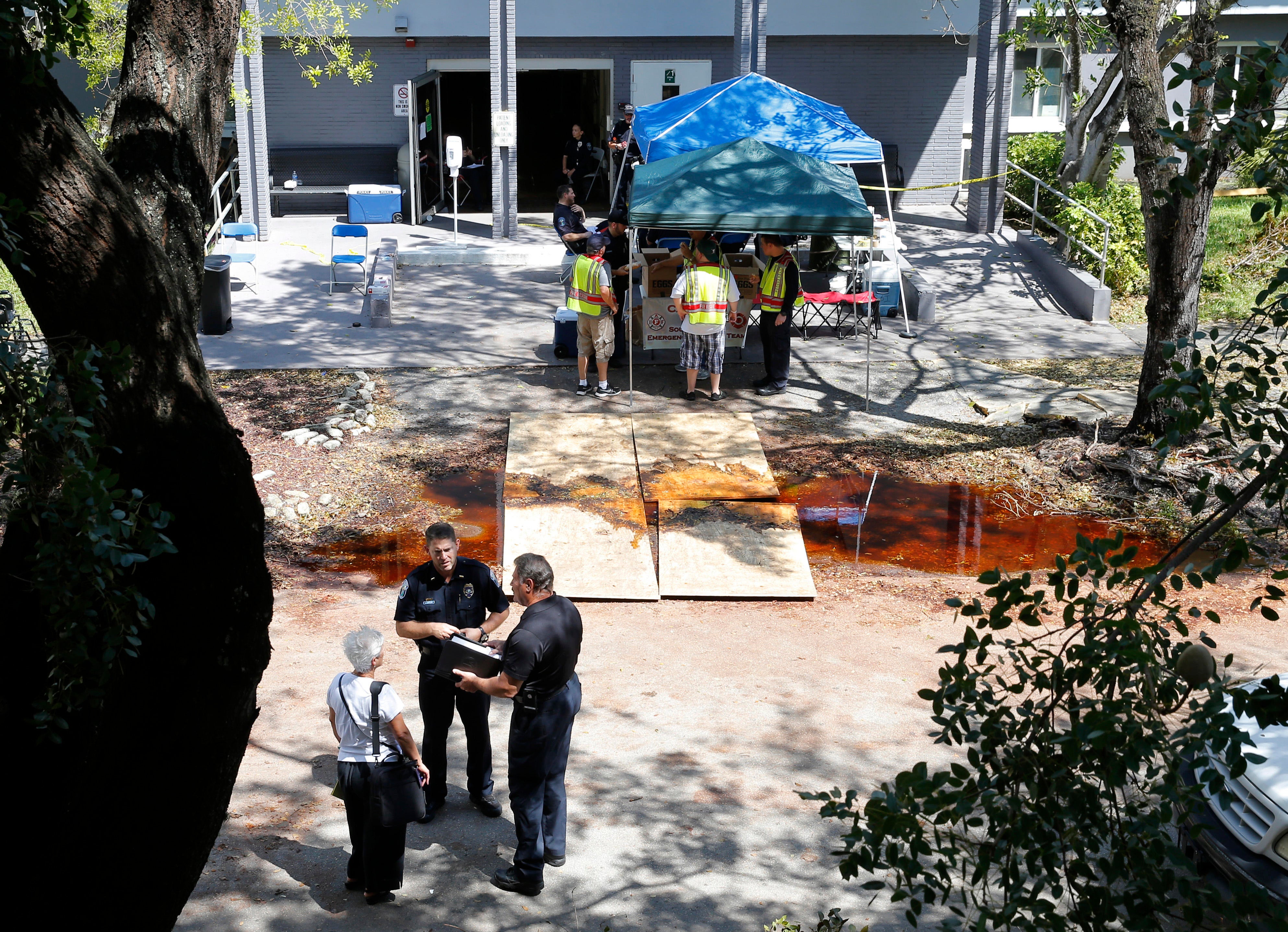 9th person dead in Florida nursing home where Irma knocked out power
Police say a ninth person has died nearly a week after the evacuation of a Florida nursing home that Hurricane Irma left without air conditioning.
Hollywood Police Department spokesman Miranda Grossman says in a news release that a 93-year-old man who had been a patient at the Rehabilitation Center at Hollywood Hills died Tuesday.
The person died on Tuesday, Sept. 19, the police department said. Those who died ranged in age from 71 to 99 years old, and they all appeared to have died from heat-related injuries. More than 140 people had to be moved out of the facility, many of whom were in stretchers or wheelchairs.
The police department has opened a criminal investigation into the nursing home. The center said it lost power during Irma, although the utility company Florida Power & Light (FPL) issued a statement to CBS Miami on Friday saying part of the facility had electricity. The center said it called FPL more than 50 times during the storm.
When FPL workers arrived at the nursing home after the patients died, it took them approximately 20 minutes to get the center's power back up and running.
The center also said it called an emergency number given by Florida Gov. Rick Scott 36 hours before the first death. Scott's office told CBS Miami on Friday that all calls were returned in a timely fashion.
"Every call made to the Governor from facility management was referred to the Agency for Health Care Administration and the Florida Department of Health and quickly returned." said Scott's communications director John Tupps.
Facility staff began calling 911 on Tuesday, Sept. 12 -- three days after Irma hit. By the next morning, rescue officials realized how bad the situation was at the center, which had operated for days without air conditioning and made the rooms stiflingly hot.
Video emerged on Sunday from a relative of a patient that showed suffering in the sweltering heat while staff used fans in an attempt to cool them. At one point, the 34-second video shows a naked woman in a hallway who is hunched over what appears to be a hospital bed.
Families of two people who died told CBS Miami they will be filing lawsuits against the nursing home and FPL.
"There are more than five or six communications between Florida Power & Light and the facility trying to get somebody to come out and restore energy," attorney Carlos Silva told CBS Miami.
Rosa Cabrera, a diabetic and a double amputee, was one of the patients evacuated after the air conditioning failed in the wake of Hurricane Irma, her son-in-law Ray Nizario said.
"She was asking for water that night, and they never got water but they did get her a fan," Nizario said.
Cabrera's family is suing the center among the growing list of lawsuits claiming the nursing home was negligent preparing for the storm and reacting to the rapidly deteriorating conditions.
"They have blamed this on FPL. They have blamed this on the governor," said attorney Gary Cohen, "but they don't blame it on themselves."
Thanks for reading CBS NEWS.
Create your free account or log in
for more features.