How Are Kids Tested In COVID Vaccine Trials? When Might They Get The Vaccine?
MINNEAPOLIS (WCCO) -- Since December, some Minnesota teenagers have been given Moderna's COVID vaccine at a medical office in Minneapolis. They're participating in a clinical trial run by the Clinical Research Institute, the only place currently in Minnesota running COVID vaccine trials with children.
"So far, everyone is doing great," said Dr. Gary Berman, an allergist and immunologist who runs the Clinical Research Institute in downtown Minneapolis. "Minor side effects, maybe come arm soreness, maybe some redness, occasion fever, nothing drastic."
READ MORE: Vaccine Recipients Report 'COVID Arm' And Other Side Effects, But Doctors Say Don't Worry
Over more than three decades, the Clinical Research Institute has conducted more than 1,000 trials involving allergies, skin conditions, asthma and more.
"I've never seen so much interest in any of the trials that we've done," said Dr. Berman.
Last fall, the Clinical Research Institute sent out letters to pediatricians' offices and posted on Facebook looking for volunteers in the 12-year-old to 17-year-old age group. Though the study will run for 13 months, the researchers have more than enough volunteers for this trial.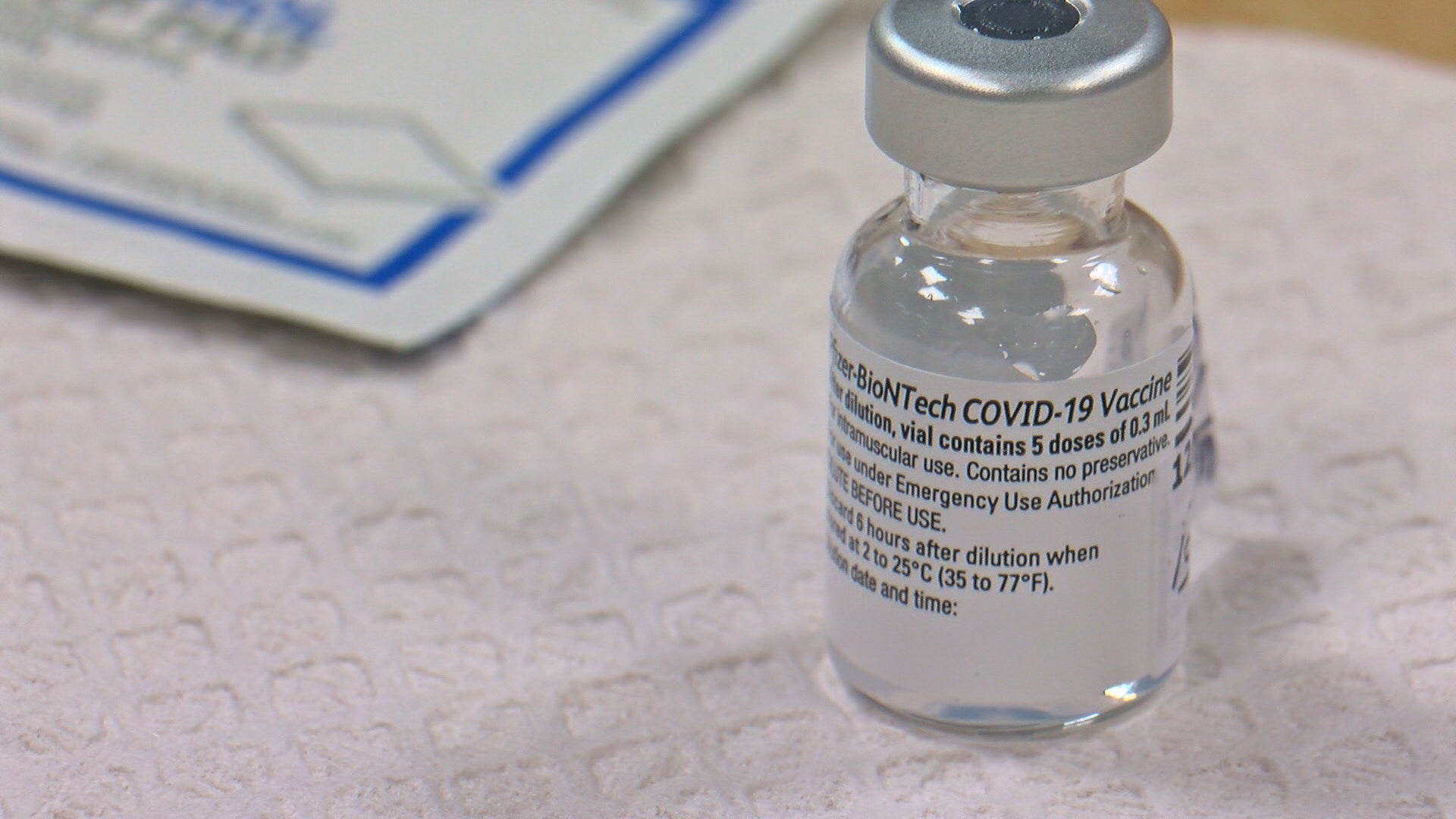 Right now, Moderna's vaccine is authorized by the FDA for use on people 18 and older. Nationwide, its 12-year-old to 18-year-old trial has 3,000 participants.
Pfizer's COVID-19 vaccine is authorized for people 16 and older. Its trial for 12-year-old to 15-year-old children includes 2,300 people. There are currently no COVID-19 vaccine trials in the U.S. yet for children under age 12.
"When we do research in kids, we generally start in adults and work our way down to make sure it's safe in adults first," said Dr. Kawsar Taalat, an infectious disease specialist and Principal Site Investigator for the Pfizer adult COVID vaccine phase 3 trial at Johns Hopkins University School of Medicine.
In the Moderna trial run by the Clinical Research Institute, two people get the vaccine and one person gets the placebo for every three participants. The teenagers must assent to participating in the trial. Dr. Berman said his staff spends at least an hour explaining the trial to the participants to make sure they understand what it entails.
"The child has to agree," said Dr. Berman. "If we feel the kid is being forced, that's not a good family participant."
READ MORE: Couple Separated By COVID Pandemic Still Cherish Every Day Together, Albeit Separated By Glass
Experts believe the data from the current COVID-19 vaccine trials on teenagers will be submitted to the FDA for emergency use authorization later this spring.
"I can see us vaccinating that teenager age group before school starts in the fall," said Patsy Stinchfield, a pediatric nurse practitioner in Infectious Disease at Children's Minnesota.
Trials for 5-year-old to 11-year-old children will come next, followed by younger children after that.
"I don't see young children having the vaccine until the end of 2021 or the beginning of 2022," said Stinchfield.
In the current trial currently at the Clinical Research Institute, teenagers get the same dose of the vaccine as adults. Dr. Berman said it's not clear yet if younger children will get a smaller dose.
"That's part of what the next study will be about," he said.
The Clinical Research Institute is in discussions with Moderna to run one of next trials for younger children. Dr. Berman suggests people check out the Clinical Research website over the next month for more information.
Thanks for reading CBS NEWS.
Create your free account or log in
for more features.