Minnesotans Share Pics, Video Of Large Hail As Strong Storms Roll Through State
MINNEAPOLIS (WCCO) -- Large hail has been reported Monday morning as the first round of severe weather rolls through the state.
WCCO received plenty of videos and pictures of the hail during this Next Weather Alert day, so check them out below. You can also share your weather pictures here.
In Canby, Twitter user Tamie captured video of hail falling.
Sara Tanhoff, who lives near Montevideo, also sent in a picture of large hail. She said it was the biggest hail she's seen in her life.
Deanna Soost in Kimball sent similarly large hail pictures.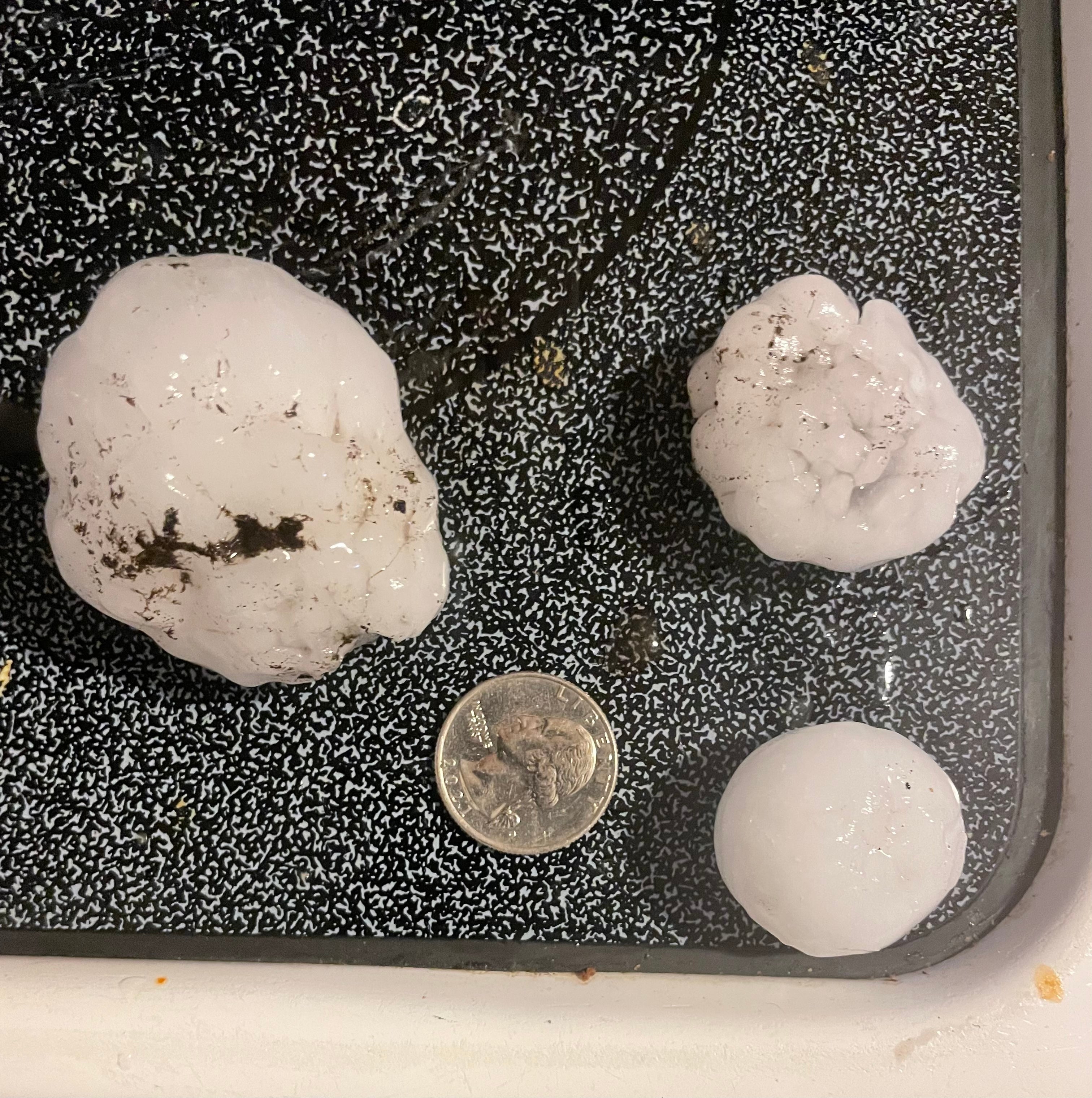 Another Kimball resident, Erin Truenow, sent in a picture of hail that looks to be as big as -- if not bigger than -- the diameter of a pop can.
Lastly, Jana Dahn in Big Lake Township sent in a video of hail in the yard.
Nyx A. sent in a shot of hail in Anoka.
Cindy Erickson's deck on Horseshoe Lake was covered with hail.
Jennifer Landin measured the hail falling near her in Raymond, finding some pieces larger than an inch.
The storms didn't just bring hail. Some viewers captured pictures of damage left in the wake of the severe weather.
Lars Ossmo in Centuria, Wisconsin, said the storm destroyed a pontoon lift.
In Coon Rapids, Theo Martianos said lightning struck this tree, stripping it of its bark.
The Chisago County Sheriff's Office said there was "damage throughout" the area.
Thanks for reading CBS NEWS.
Create your free account or log in
for more features.