Southland Residents Pack Santa Monica Pier and Local Beaches This Memorial Day Weekend
SANTA MONICA (CBSLA) - Southland residents headed outdoors Sunday, enjoying not just the weather and extended holiday weekend, but also expressing how good it feels compared to this time last year, during the pandemic.
"We all went through a lot," Santa Monica resident Bob Alfera told CBSLA's Rick Montanez. "It was brutal, obviously. It seemed like you couldn't do anything. You couldn't go anywhere. Everybody was secluded. Everybody was on their own. It's nice to see people get out and mingle and be with family and be with friends, but it's completely different. It's a completely different feel."
From the pier to all the restaurants and shops, the area was very crowded with people out enjoying themselves.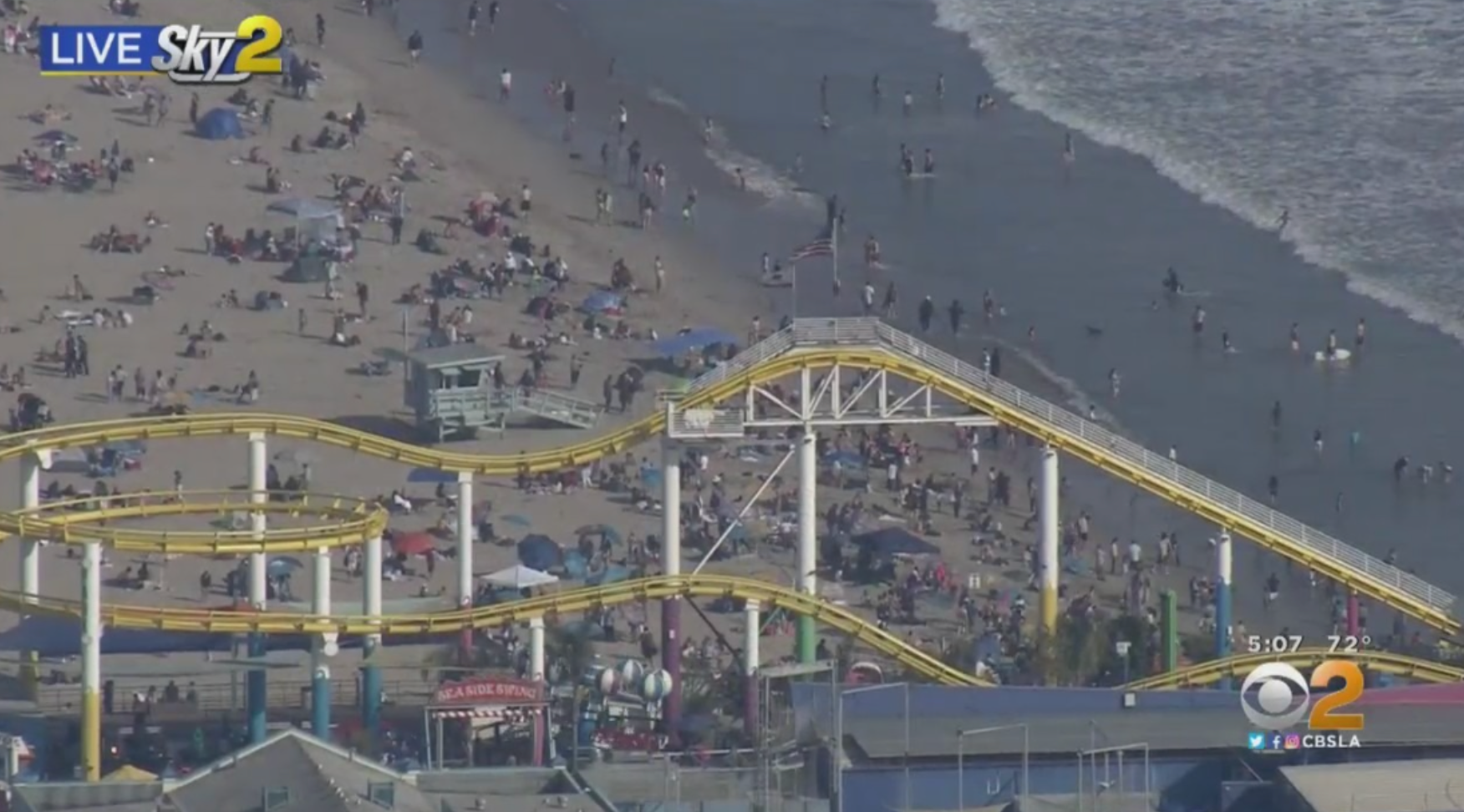 At Hot Dog On A Stick, long lines are back again.
"I'm a local so it's nice to see that the beach is going up again. There's a lot more people on the pier," Kimberly Matias Sernas, an employee at the hot dog stand, said.
At Nearby Big Dean's Cafe, tables are still spaced out and the manager says business isn't quite back to booming, but it's getting there.
"I think people are still a little leery," Peter Kasper of Big Dean's Cafe said. "But things are coming along and we're able to see that here, especially with the pier because it's been closed so long."
While the CDC has said that vaccinated people do not need to wear masks outside, the City of Santa Monica's official stance is that masks are still required in crowded spaces, like on the pier or the 3rd Street Promenade, places where cannot maintain social distance.
However, those guidelines are set to change on June 15 COVID-19 protocols and the tiered system is lifted across the state of California.
"The human race is back to being together, united again, doing stuff publicly," Marcos Pereza, a tourist, said.
Thanks for reading CBS NEWS.
Create your free account or log in
for more features.