New Cal-OSHA Guidelines Say Workers Can Go Maskless If Everyone Else In Workplace Is Vaccinated
PORTER RANCH (CBSLA) - After hours of discussion and debate, Cal-OSHA voted to allow workers to go without masks as long as all other employees in the room are vaccinated, guidelines that are still more restrictive than recommendations by the Centers For Disease Control and Prevention.
CDC recommendations are that fully vaccinated people do not have to wear face-coverings or distance in almost all situations, which is one reason the board had a hard time agreeing on a proposal.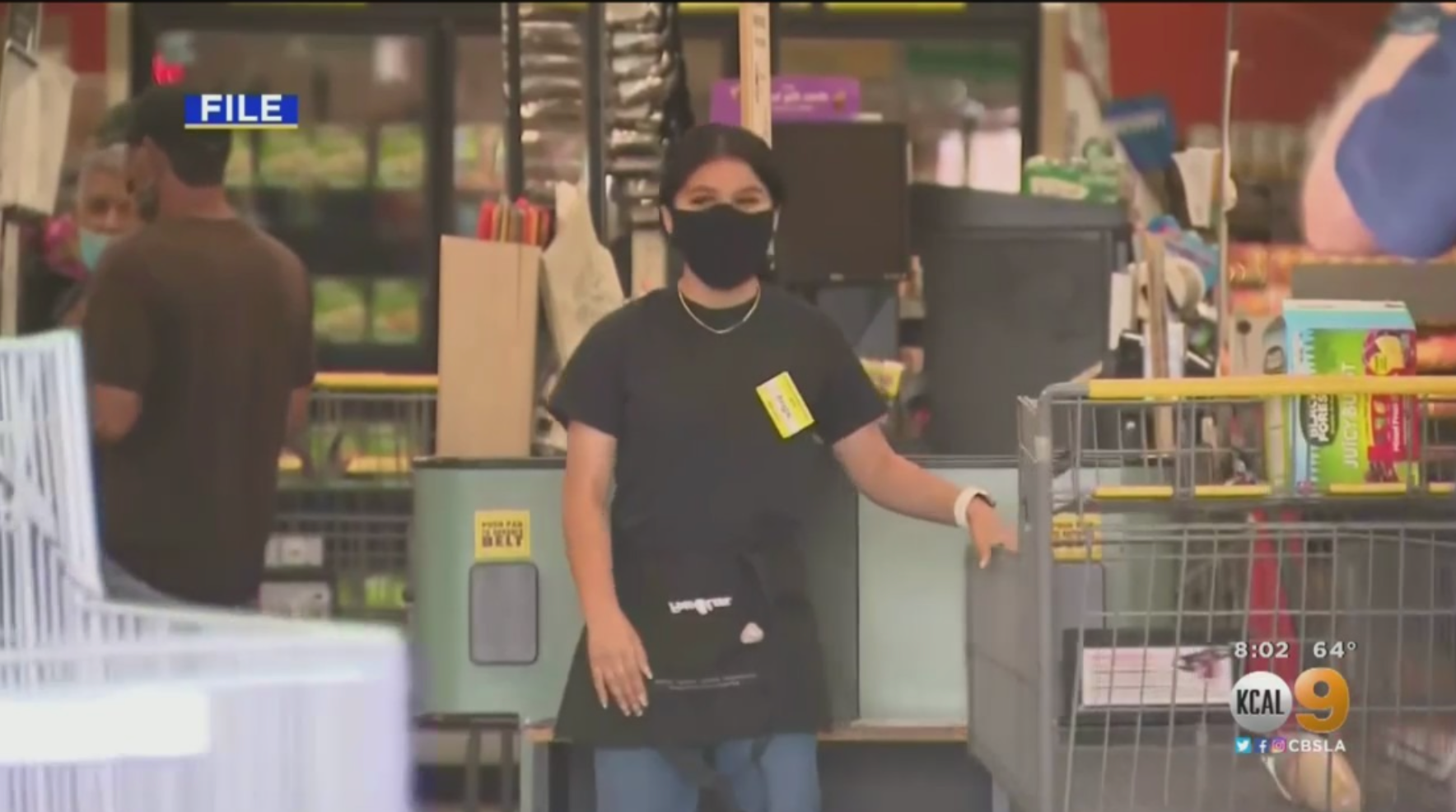 The board at first voted four to three against the proposal, but after the topic was reintroduced, the vote swung in the opposite direction.
More than 100 people spoke during the public comment phase of the hearing, which lasted more than eight hours.
"One of our members is considering placing stickers on ID badges to determine who is vaccinated and who is not," Helen Clearly of the Phylmar Group said during public comments. "Many are considering creating separate floors. The unintended consequences of these provisions are serious and they cannot be understated."
Taylor Jackson of the California Nurses Association noted that vaccines are only a single component in a thorough public health infection control program.
"All of our protective measures should remain in place in addition to the vaccine," Jackson said.
The vote is drawing mixed reactions among the public with some suggesting that if everyone is vaccinated, going without a mask should be fine, and others saying it's time to move away from protective face-coverings altogether.
The owners of the iconic Inglewood restaurant The Serving Spoon say that at least for now, their employees will keep wearing masks.
"We're going to maintain our protocols that we had in place prior to this meeting," J.C. Johnson, owner of The Serving Spoon, said. "In fact, our employees actually embrace it. We're a small restaurant, The Serving Spoon in Inglewood, but we've been around for years and are pretty viable. The thing is that our staff and even our customer base appreciate the fact that we've been very proactive with our protocols."
The new rules go into effect on June 15. Governor Gavin Newsom does have the power to amend the rules and the board said it intends to come back for further revisions in the future.
Thanks for reading CBS NEWS.
Create your free account or log in
for more features.