Walden Harnesses The Power Of The Sun With Floating Solar Panels
WALDEN, Colo. (CBS4)- One small Colorado town is harnessing the power of the sun in a unique way, with floating solar panels.
Walden in Jackson County unveiled their new floating solar photovoltaic (PV) array at the Town Water Treatment Facility on Friday morning.
The floating panels are the first of its kind in Colorado and only the fifth in the U.S.
Working together, the Town of Walden, Johnson Controls, Colorado Energy Office and GRID Alternatives Colorado were able to pull of the first-of-its-kind project.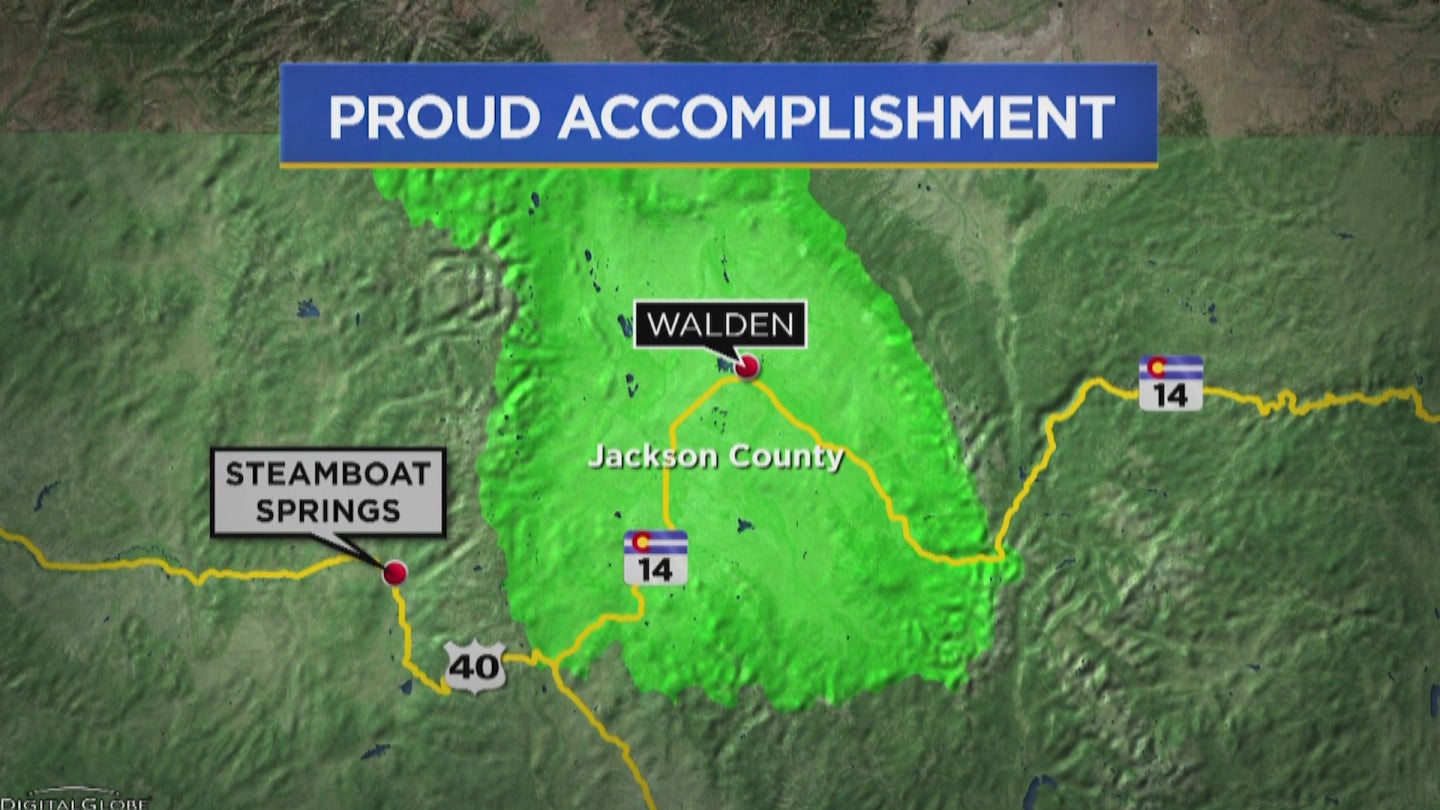 With a $400,000 price tag, the panels were made possible through a Performance Contract between Johnson Controls and the Town of Walden and was supported by the Colorado Energy Office.
The floating solar array was designed and constructed by GRID Alternatives Colorado, a non-profit with a mission of making clean, affordable solar power and solar jobs accessible to low-income communities.
Town leaders say it will provide a renewable and supplemental energy source to treat water in the town, school district and Jackson County offices.
"There's not many times Walden gets to lead the rest to state at anything," Mayor Jim Dustin told CBS4's Matt Kroschel on Friday.
At an electricity savings of about $10,000 per year, Dustin says the town's investment of $200,000 will be paid back in 20 years.
Floating solar refers to a system of PV modules that are mounted to pontoons and float on a body of water such as an artificial pond.
A floating solar PV array was a practical and efficient choice for the water treatment plant, which is surrounded by bodies of water and requires a good portion of the town's overall power.
According to designers In some months, the array could completely power the town's drinking water facility.
GRID Colorado designed and installed the 75 kW floating system.
"It demonstrates Colorado's efforts to bring the benefits of solar power and energy efficiency to communities across the state through innovative programs and policies," said Grid Alternatives Colorado executive director Adrienne Dorsey.
Matt Kroschel covers news throughout Colorado working from the CBS4 Mountain Newsroom. Send story ideas to mrkroschel@cbs.com and connect with him on Twitter @Matt_Kroschel.
Thanks for reading CBS NEWS.
Create your free account or log in
for more features.