Flights Starting To Be Canceled Out Of DIA On Wednesday
DENVER (CBS4) - An incoming snow storm is prompting airlines, like Southwest, to cancel flights out of Denver International Airport. A blizzard warning takes effect at 10 a.m. on Wednesday for many areas along the Interstate 25 Urban Corridor.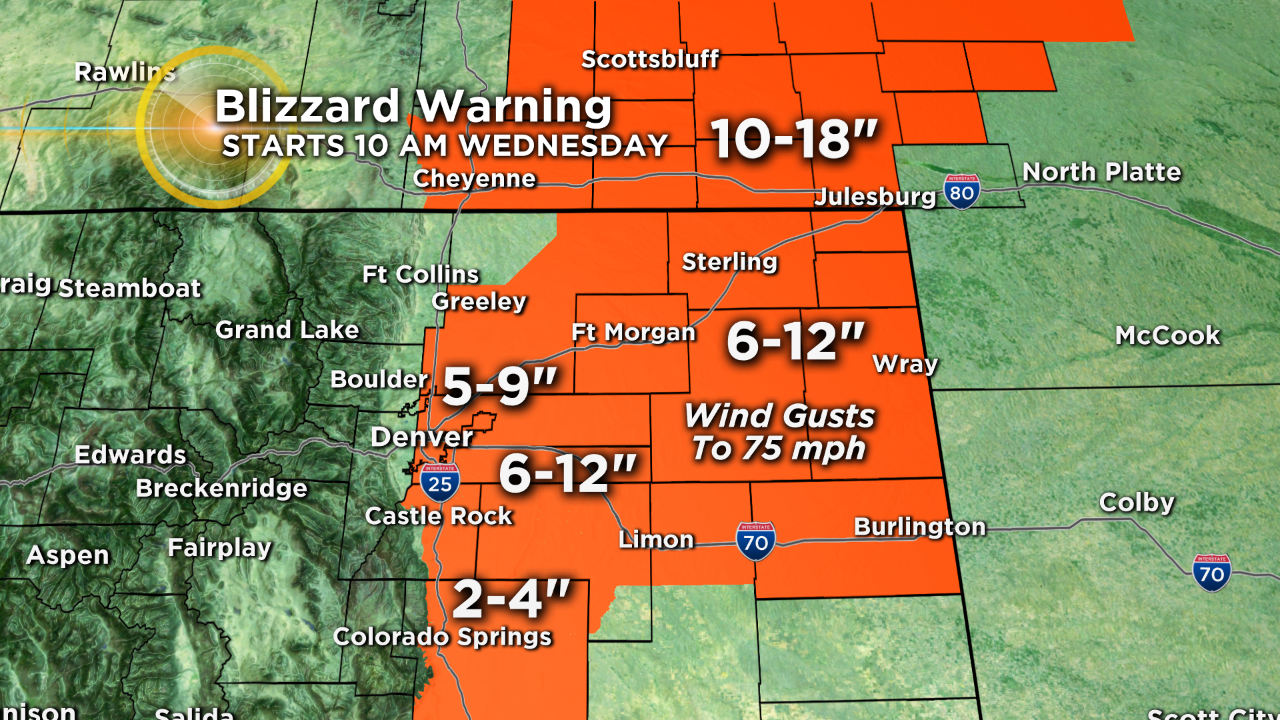 According to DIA's website, Southwest has canceled nearly every departing flight on Wednesday.
At this point, a handful of departures for Frontier Airlines have been canceled.
United Airlines appear normal. On Monday, those airlines started offering travel waivers ahead of the storm. United says the waiver now includes travel on Wednesday and Thursday.
RELATED: Blizzard Warning Leads To Colorado School Closures
DIA issued the following statement and factoids regarding snow removal and mitigation efforts:
"DEN is prepared to deploy its snow removal crews when snow begins to accumulate. Crews are also prepared to treat and clear Peña Blvd. throughout the storm."
About Snow Removal at DEN
The airport property spans 34,000 acres (53 square miles)
There are approximately 300-lane miles of roads on DEN property (more than the distance from Denver to the Utah border)
The airport has 305 acres of parking lots with more than 44,255 public parking spaces (more than 23 football fields)
DEN melts the snow that is cleared from the ramp areas near aircraft gates. DEN has two different types of melters – 10 melters that melt 600 tons of snow per hour, and one that melts 150 tons an hour
By using multi-function pieces of equipment and making other improvements to snow management, the airport has reduced the average amount of time needed to clear a runway to under 15 minutes. DEN has six runways:

Five are 12,000 feet in length (3,600 meters) and 150-feet wide
One is 16,000 feet in length (4,800 meters) and 200-feet wide, and is the longest commercial runway in North America
LINK: Fly Denver
Thanks for reading CBS NEWS.
Create your free account or log in
for more features.