Search For Suzanne Morphew: Sheriff Says Search Warrant Is Sealed
CHAFFEE COUNTY, Colo. (CBS) -- The investigation into the disappearance of 49-year-old Suzanne Morphew continues, with investigators following up on tips -- and holding her home.
"...the house continues to be held by law enforcement during this open investigation through a search warrant that has been sealed by the court," the sheriff's office stated.
Chaffee County Sheriff John Spezze stated that it is not unusual in these types of investigations to start at the home and extend outward, in an effort to seek clues surrounding the disappearance.
"The Morphew residence is just one of many areas of focus as part of this open investigation at this time," officials with the sheriff's office stated.
As of Wednesday, May 20, investigators had received approximately 200 tips reported to the designated phone line for information about Morphew's disappearance.
Morphew was last seen on Mother's Day, May 10. Her husband was in Denver, her family says, and a neighbor reported Morphew missing when she didn't return from her bike ride.
Morphew's bicycle was recovered, along with an additional "personal item." Investigators have not described the personal item or released information about the condition of the bike. Sheriff Spezze did say he believes it is unlikely that Morphew was attacked by an animal.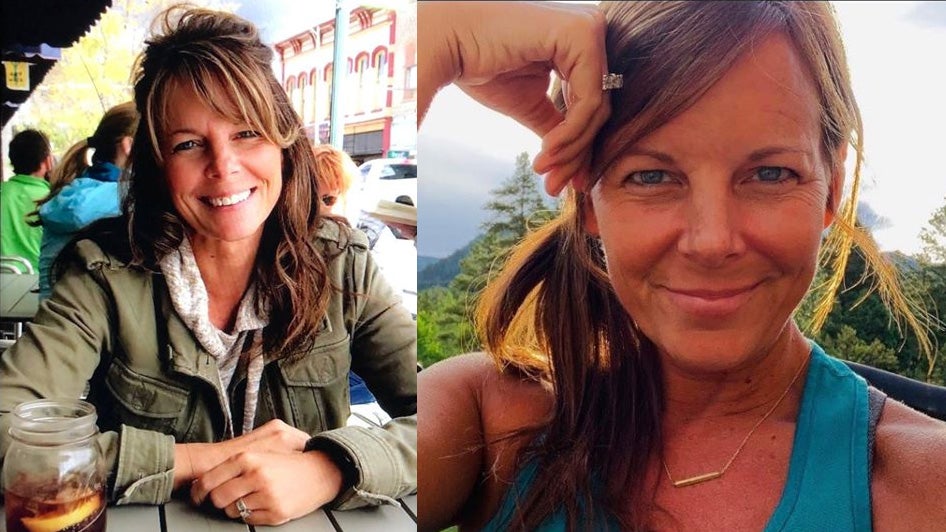 Suzanne Morphew (credit: Chaffee County)The Chaffee County Sheriff's Office is asking neighbors to preserve any surveillance video they have from doorbells and security and wildlife cameras from May 8-12. They ask you not to send it in, but instead hang onto it in case an investigator reaches out.
RELATED: 'Honey, I Love You': Suzanne Morphew's Husband Reaches Out To Her In New Video
Morphew's husband posted a reward of $100,000 for information. That was doubled by a family friend, to $200,000.
The Chaffee County Sheriff's Office, the Colorado Bureau of Investigation (CBI) and the Federal Bureau of Investigation (FBI) are searching for Morphew. The Investigators created a dedicated tip line for anyone with more information: 719-312-7530.
RELATED: Search For Suzanne Morphew Reaches 1 Week As Questions Mount
Additionally, while Suzanne's case remains categorized as a missing person, Sheriff Spezze indicates that this is an open investigation and all possibilities surrounding her disappearance are being considered. The Chaffee County Sheriff's Office will release information related to the investigation as it becomes available.
Meanwhile, the public is asked to continue to report any information about this case by calling (719) 312-7530.
Thanks for reading CBS NEWS.
Create your free account or log in
for more features.